Some of the greatest fine jewelers in history need no introduction–Fabergé, Tiffany, Lalique, Cartier and Bulgari. Their exquisite works of gold, silver, platinum, diamonds, pearls and other precious gems were commissioned by monarchs, tsars and the super-rich around the world. Many items now reside in private collections and in museum exhibitions. In Porto, there is a small team of artisans working meticulously and passionately to create fine jewelry worthy of adorning modern royalty.  Recently, Portugal Confidential was invited to visit the atelier of 'Affaire Jewellery, in Porto, to experience the remarkable pieces up close.
--------------------------------------------------
--------------------------------------------------
The team at 'Affaire pride themselves on using pain-staking, but proven, ancient techniques on innovative contemporary designs. At the core of their unique vision is a new technological process in producing porcelain. They have taken this ages-old clay material, and enhanced it with modern day elements, to create a ceramic product that is unbreakable and as equally awe-inspiring as precious gems. Place this contemporary ceramic within a treasure piece and the 'Affaire collection is born.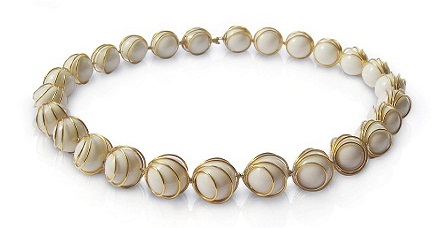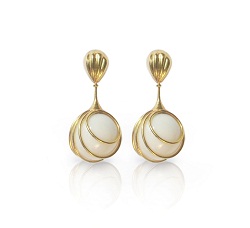 Pearls Necklace and Earrings – 19.2kt Yellow Gold, Porcelain
Many of the pieces take their inspiration from feminine grace and allure of the 1920's. The details are contemporary reinterpretations of a glamorous era reflecting passion, finesse and excellence. In the Pearls collection (above), porcelain is hand-crafted and glazed to such a fine quality it closely resembles the fine product from the sea. Fine gold thread skilfully embraces each porcelain pearl.
Cities of Desire is an amazing creation that tells more of a story than meets the eye. The bracelet is an assembly of five pieces of porcelain enveloped in hand-trimmed gold. The motif of each element is actually a detailed road map. Close inspection provides an aerial view of fashion capitals Paris, Milan, Rio de Janeiro, New York and Hong Kong. ('Affaire can create customized bracelets for purchasers desiring specific cities.)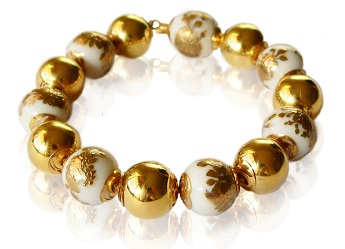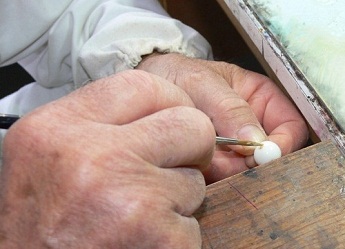 Golden Winter Bracelet – 19.2kt Yellow Gold, Porcelain, Gold Paint
Golden Winter is a necklace, bracelet and earring set reminiscent of the 1920's flapper. Each "pearl bead" of these pieces is actually hand crafted porcelain. Golden flowers are then meticulously painted one pearl at a time by artisan Mr. Mário Duarte. They are sophisticated treasures that become instant classics.
Affaire Jewellery can be purchased at the Alcino Store at the Hotel Intercontinental in Porto, as well as the Portuguese Presidency Museum at Palácio de Belém in Lisbon.  You can also contact the designers directly for purchases from their catalog.  Or ask about customized pieces.
AFFAIRE JEWELLERY
Phone: +351 220 993 934
Mobile: +351 962 764 241
Email: info@affairejewellery.com