A non-descript storefront on Rua do Alameda, in the Bica neighborhood of Lisbon, is the façade of a cool new restaurant focusing on food from the sea. It's Água pela Barba, a vintage fisherman-style restaurant, serving traditional Portuguese fish and seafood with a bit of cosmopolitan flare.
--------------------------------------------------
--------------------------------------------------
Água pela Barba (literally translated "water on the beard") is a Portuguese expression yelled out when a situation turns frustrating. It can be traced back to nautical terminology, as the prow of a boat is called a "beard". When water is on the "beard", the situation is a cause for concern for the stability of the vessel.
The nautical theme is the key to the concept devised by partners João Alves (owner of Quarenta e 4 in Porto) and Gonçalo Pernas. They celebrate the sea in the whimsical décor and delightful cuisine.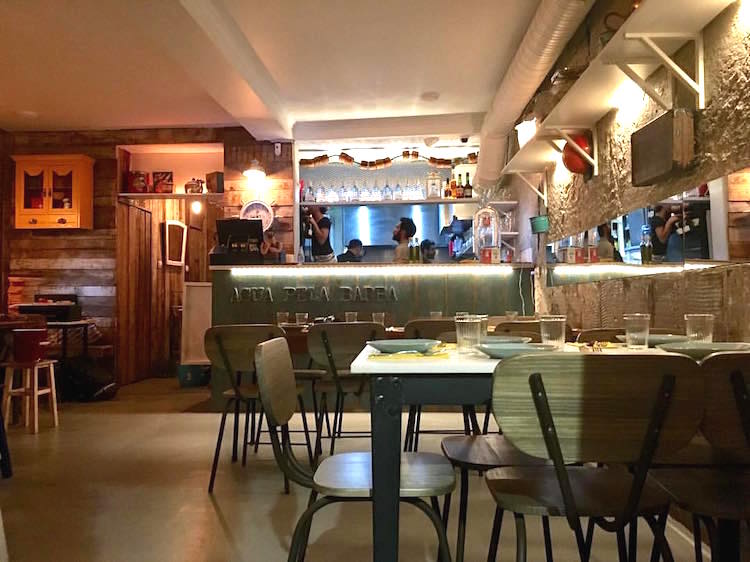 On the menu are seafood and fish delicacies like ceviche, stuffed squid, grilled octopus, marinated salmon or arroz d'ouro (pictured below), a creamy rice with shrimp. It's not all about fish. Meat lovers will enjoy dishes of Alentejo beef. A rolled tiramisu creation is so good, it's the only dessert on the menu.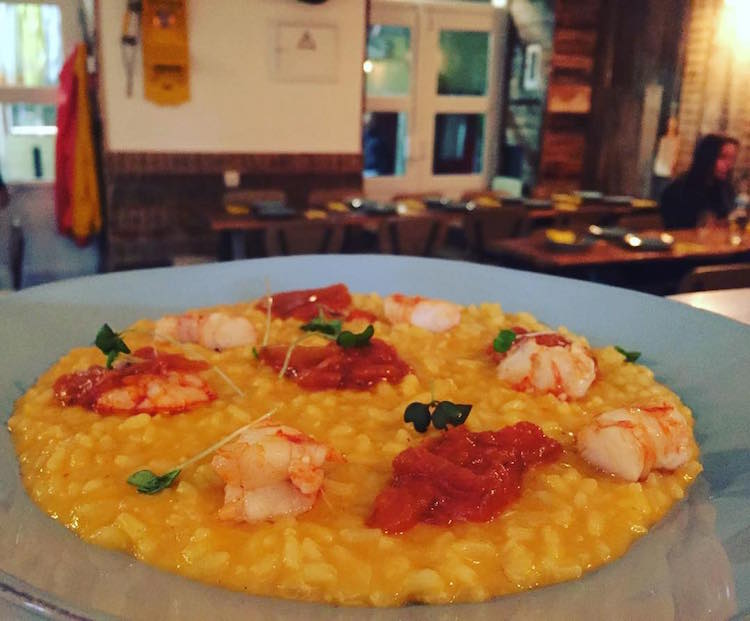 For more information, visit the Agua pela Barba Facebook page.
Água pela Barba
Rua do Almada, n.º 29/31
Bica District
Lisbon
Phone: +351 213 461 376
Hours:
Tuesday to Thursday – 12:00 to 24:00
Friday & Saturday – 12:00 to 01:00
Photos courtesy of Água pela Barba