So, you're in Portugal, on the beach, soaking up the sun….but you're bored.  Off in the distance, not too far from shore, you see surfers riding the waves and whooping with excitement.  You think, "that really looks cool; wish I had the opportunity to learn how to surf when I was a kid."  Dude!  It's not too late!
For only a day…or for a full week…Algarve Surf School can train you in the morning to have you riding the waves in the afternoon.  How cool is that?!?!  Four levels of classes are available:  Initiation; Improvement; Advanced; and Competition.
--------------------------------------------------
--------------------------------------------------
Algarve Surf School & Camps are located in the far south west of the country.  This is where many consider the best waves in Portugal (maybe all of Europe!) can be found.  Surf Camp Sagres is located in Sagres, a village near Cape Sao Vincente, the furthest west point of Europe.  Surf Camp Carrapateira near the small village of Carrapteira on the west coast of the Algarve. It is around 20 km north of Sagres.  It is only a few minutes' walk to the beach and to the center of the village.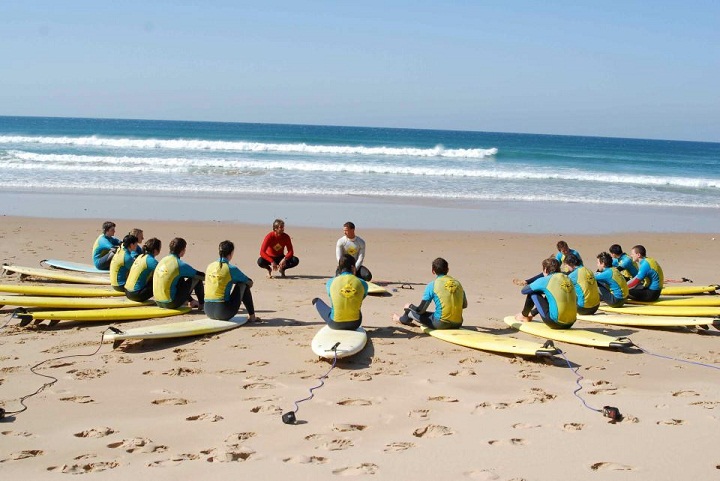 Anyone from ages 7 to 70 can participate.  Of course, for those who would like to take part in the surfing activities, it's essential that you can swim competently.  Your swimming ability will be assessed on arrival.
If you have a full week available in your calendar, the surf school offers "camp" training:  a  full week of lessons and accommodations available at both of their locations.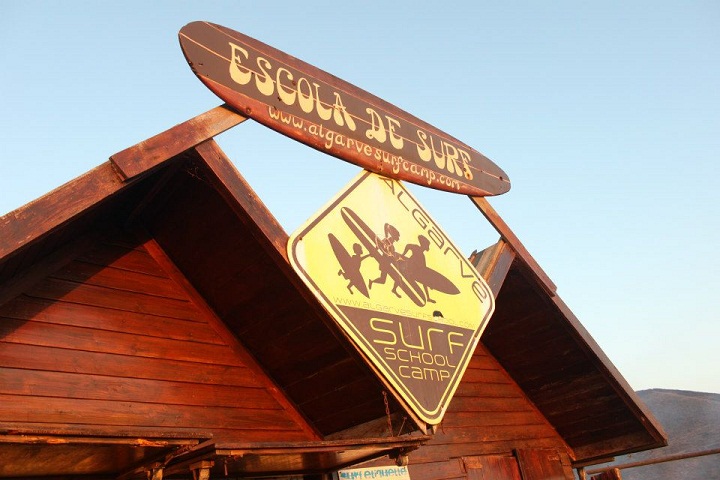 More information on prices, schedules, locations at Algarve Surf School Website
Algarve Surf Shop * School * Camp
Praia do Amado
Carrapateira
Aljezur
Mobile:  +351 962 846 771
Phone:  +351 282 624 560
Email:  info@algarvesurfschool.com
Also:
Sagres Hostel – Algarve Surf School*Camp
Rua Antonio Mestre Galhardo
Casa 2 Palmeiras
Sagres
8650 Vila do Bispo
Lagos Hostel Algarve Surf School*Camp
Urb. Cerro das M?s, Lt 55
8600 Lagos