There's nothing more satisfying than rubbing shoulders with fellow art enthusisasts at Loule's finest gallery, ArtCatto. As the finale to their successful summer season, ArtCatto features two superb artists whose use of joyful color will surely evoke a range of emotions, from peace and tranquility, to order and fanaticism. Dutch painter Alisa Lim A Po debuts her Series Supernatural, creating dream-like abstracts of ethereal hues. Italian painter António Mara is more structured, mathematical and geometric in his use of bright color frenzy. Let ArtCatto add color to your Algarvean summer.
--------------------------------------------------

--------------------------------------------------



The public is invited to the opening reception of the Summer Exhibition
Thursday, 10 August, from 19:30 to 21:00 at ArtCatto Gallery Loulé.
Alisa Lim A Po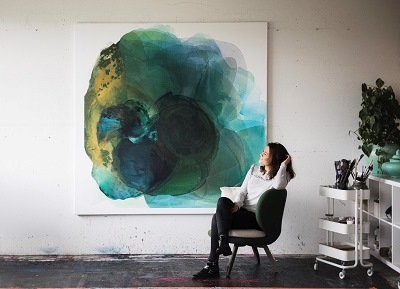 Alisa Julia Lim A Po (born 1975) returns to ArtCatto from her successful exhibition in 2016. From early childhood, Alisa has wanted to be an artist. She studied at the prestigious Academy of Visual Arts in Holland where she found her calling. She describes art as something that "truly delights but it is also a task, a mission to make something that has meaning." Hovering between figurative and abstract, Alisa finds inspiration from life, reflecting experiences on universal social behavior. Her exquisite, soft and romantic pieces highlight our complex emotions through shades of emerald, chartreuse, azure, sky blue and amethyst. Honesty, trust and love, but also loneliness, violence and fear may be subtly presented or sometimes more obvious. Alisa asks the viewers to interpret her work in two ways – to recognize yourself or project your own ideas on to it.

António Marra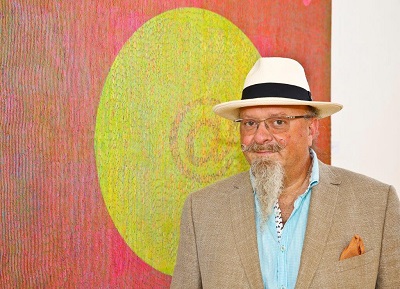 Antonio Marra (born 1959) was born in Volturara Irpina (AV), raised in Naples and currently lives in Germany. His work is reminiscent of a childhood kaleidoscope where geometric patterns appear before your eyes with each turn of the tube. Antonio is an artist who illustrates how color and shape can affect the viewer's perspective and depth perception. This visual, colorful experience provides three distinct views to each of his paintings. Observers will notice transformations of circles into waves, mathematical geometry into landscapes and figures into text. Although this is Antonio's inaugural exhibition in Portugal, his works can be found in galleries and private collections across Europe and through North America.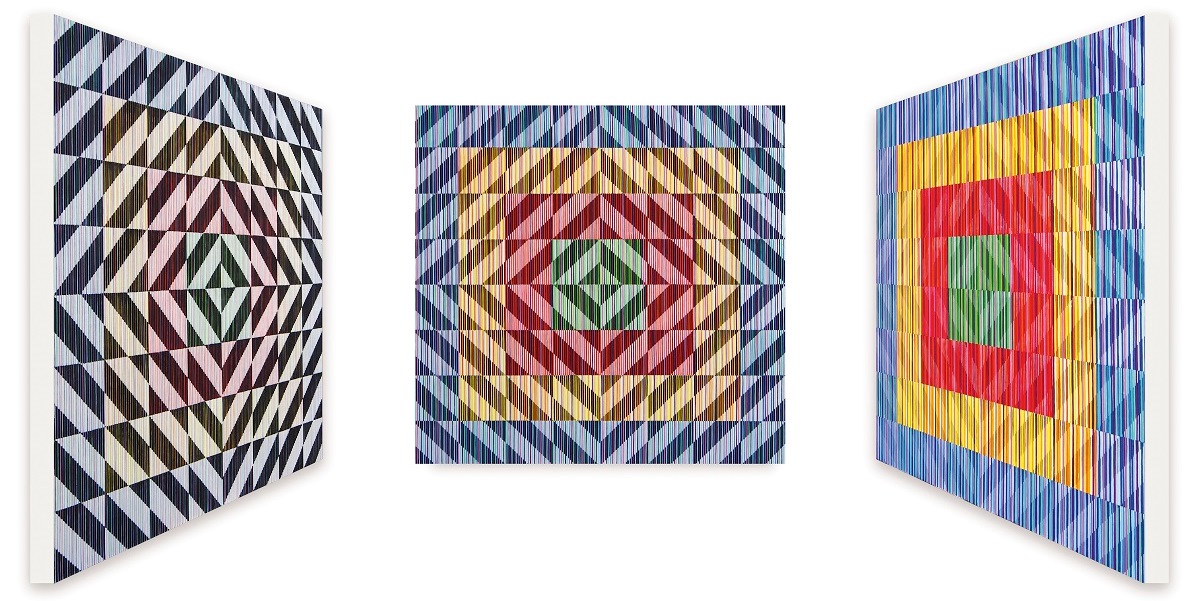 Each Mara work has three distinct visuals when viewed from different perspectives.


Experience the emotion of color at ArtCatto's Loule Summer Exhibition. For more information on the artists, their works and the exhibition, please visit the ArtCatto gallery website, or contact:
ArtCatto
Avenida José da Costa Mealha Nr 43, R/c
Loulé
Central Algarve
Phone: +351 289 419 447
Email: info@artcatto.com