In the mood for love? During this month commemorating lovers, a very special exhibition of traditional Portuguese craftsmanship is on display at the Intendente location of A Vida Portuguesa. The ages-old craft of embroidering lenços de namorados (or Valentine's handkerchiefs) has been re-interpreted by modern artists for a very special remembrance of love. The exhibition, entitled Amor Cruzados, runs through 15 March.
--------------------------------------------------
--------------------------------------------------
Traditionally, lenços de namorados are scarves made of a linen or cotton and embroidered with various themes. In the past, a love-struck young lady would embroider a scarf and deliver it to the young man of her affection. If the scarf was well-received, the young man would wear the scarf in public as a sign that the relationship is accepted and blossoming.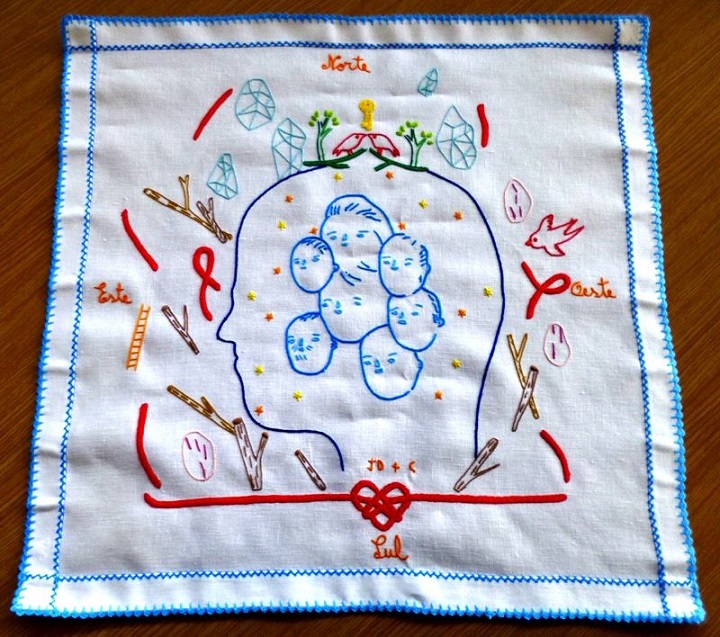 Amor Cruzados was conceived by the Casa dos Carvalhais of Vila Verde (in the Braga district) to promote and expand the local culture and tradition to a wider audience. They reached out to Galeria Dama Aflita in Porto, to identify artists to illustrate modern works for traditional embroiderers from the Aliança Artesanal de Vila Verde to recreate. Ultimately, the project builds a relationship between rural and urban, and traditional and contemporary.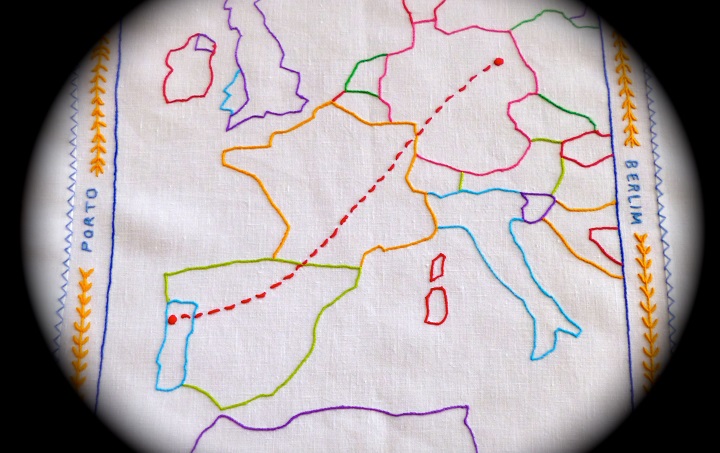 Participating artists include: Célia Esteves ■ Ivo Hoogveld ■ Joana Estrela ■ Júlio Dolbeth ■ Lord Mantraste ■ Rui Vitorino Santos
Embroiderers are: Alice Augusto ■ Ceú Cunha – Teciborda ■ Cristina Lopes ■ Conceição Pinheiro ■ Inês Mendes ■ Vera Cancela
On 21 March, Amor Cruzados moves to the Galeria Dama Aflita (Porto) in Porto. And finally, on 6 June, the exhibition will be on view at the chapel of Santo António da Casa dos Carvalhais, where it will remain through September 2015.
A Vida Portuguesa
Lisbon Intendente
Largo do Intendente Pina Manique, 23
Lisboa
Phone: +351 211 974 512