Fans of Portuguese fashion designer Anabela Baldaque will be thrilled to learn of the opening of her first shop in Lisbon. Baldaque, who studied fashion design at the Escola de Moda Gudi, interned under Emilio Pucci in Florence, has a successful shop in Porto and presents regularly at Portugal Fashion, creates for women who appreciate style, quality and simplicity. The shop is in the quaint Príncipe Real neighborhood at Pátio do Tijolo, No. 16.
[ad name="Google Adsense Banner for Portugal Confidential"]
The shop is open and modern, with the collection as the focal point. Garments are hung uniformly from the ceiling by ribbons, and appear as if floating in space.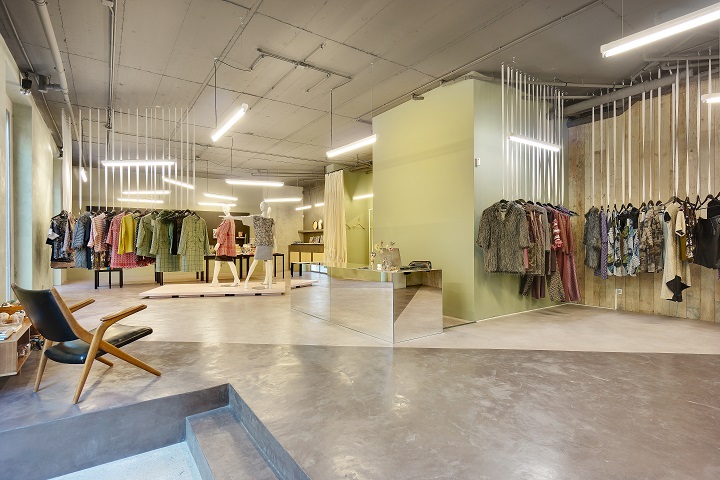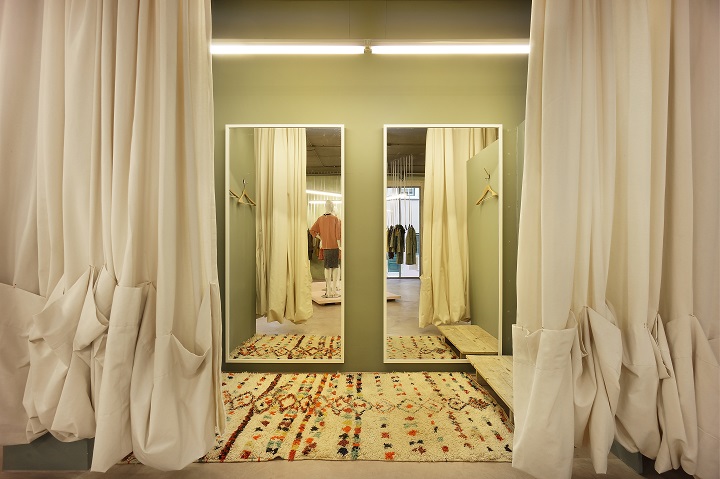 Also in this space, are unique products for the casual lifestyle. Baldaque goes into partnership with friend Paul Cassio to present a variety of fashion accessories, gifts and housewares under the name "Cassio Home Gift Style".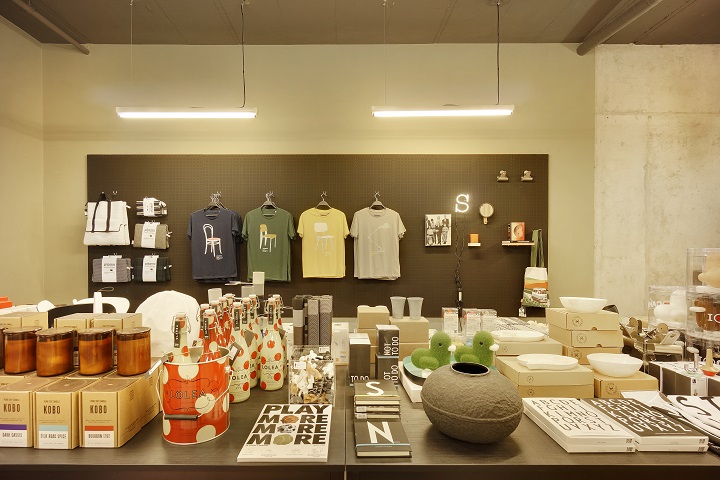 See Anabela Baldaque's Winter 2016 collection here.  Baldaque's shop in Porto is at: Rua Padre Luís Cabral, nº 1075.
Learn more about the designer at the Anabela Baldaque website.
Loja Anabela Baldaque
Pátio do Tijolo, nº 16
Príncipe Real
Lisbon
Hours: Tuesday to Saturday – 11:30 to 19:30