Residents of central Portugal hold António Paulouro in high esteem. He was a journalist and founded "Journal do Fundão". He was a promoter of culture and a politician. He was committed to the region and championed social causes. To honor his legacy, the city of Fundão presents the exhibition António Paulouro – Centenário do Nascimento | Homem de Palavra, Homem de Ação, Homem de Bem (António Paulouro – 100th Anniversary of his Birth | Man of His Word, Man of Action, a Good Man). This unique presentation runs through 31 January 2016 at the Casino of Fundão.
--------------------------------------------------
--------------------------------------------------
The exhibition covers the many areas of Paulouro's career and life. In the center of the space, a large canvas with images drapes from the ceiling resembling a large paper roll in a machine-age newspaper printing press.  Natural wood structures support presentations of key aspects of his life, while a chronology of his achievements is depicted in a timeline across one wall. Visitors get a real sense for Paulouro's daily job through a scenography featuring the journalist's desk and workspace.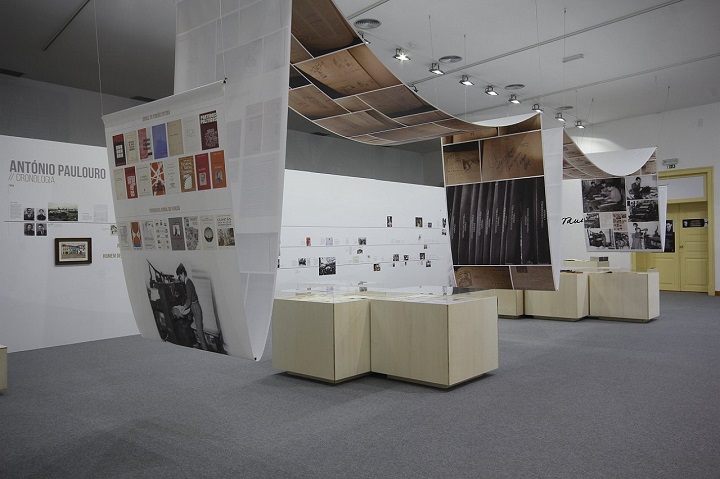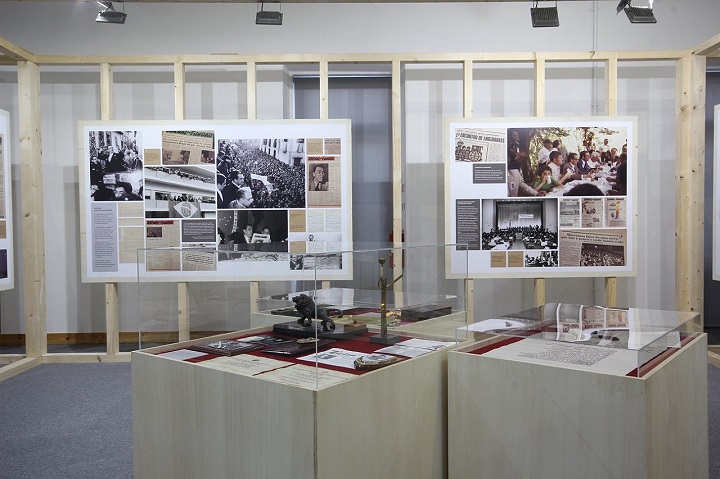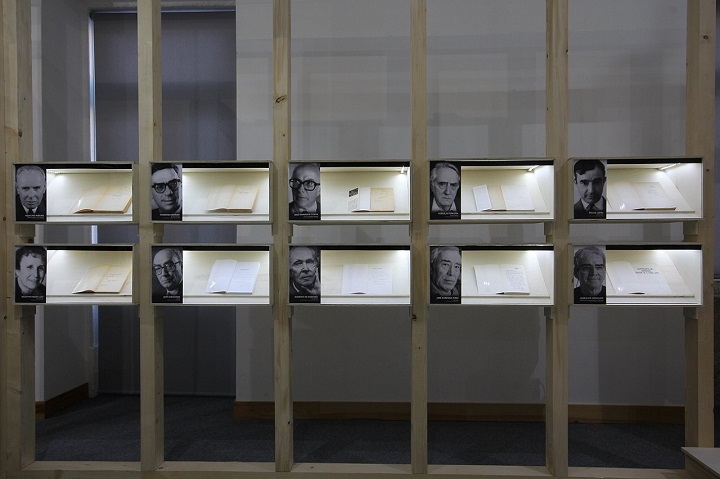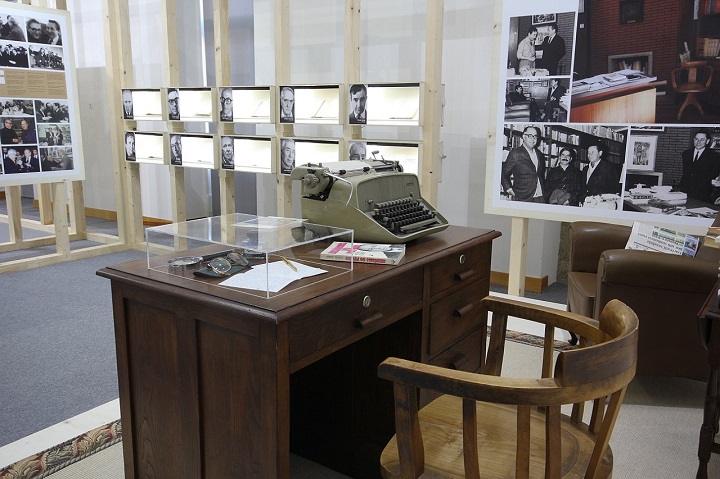 Photos courtesy of Pedro Seixo Rodrigues.
António Paulouro – Centenário do Nascimento is organized by the Câmara Municipal do Fundão and curated by Prof. Arnaldo Saraiva.  The exhibition project is produced by Formas Efémeras with graphic work by Daviduarte Design.
António Paulouro – Centenário do Nascimento
Main Hall – Casino of Fundão
Praça do Município
Fundão
Central Portugal
Hours: 14:00 to 17:30