There he goes! He's doing again! Opening yet another restaurant that is sure to be an instant Lisbon classic. Popular and respected Portuguese chef José Avillez opens a new restaurant in Chiado, near foodie favorites Belcanto, Minibar, Café Avillez, Pizzaria Avillez and Cantinho do Avillez. The casual venue is aptly named Bairro ("neighborhood") do Avillez, featuring a variety of areas akin to your local neighborhood.
--------------------------------------------------
--------------------------------------------------
"Bairro do Avillez has different gastronomic offerings, inspired by the best Portuguese flavors, presented in the following areas: Taberna (tavern), Páteo (patio) and Mercearia (grocery store)", explains Avillez. I imagine a quarter inspired by Lisbon neighborhoods and from my own memories."
Páteo
Large open garden-like space complete with a first floor balcony. Cuisine here focuses on fish, seafood and meats. Large dishes are meant to be shared.
Click here to review the full Páteo menu.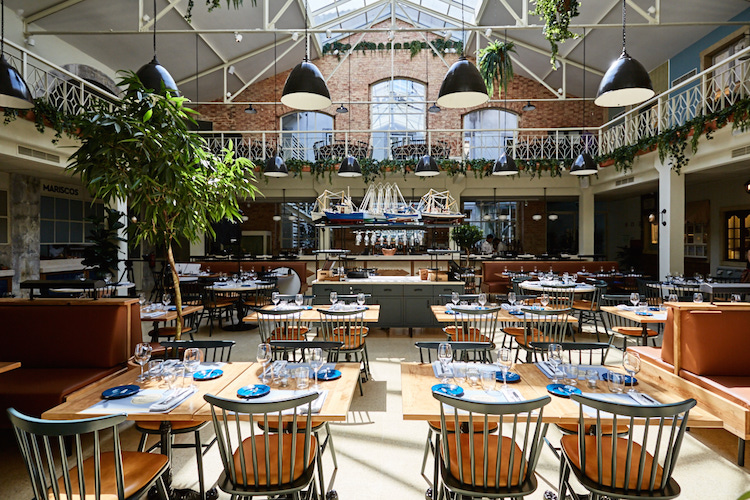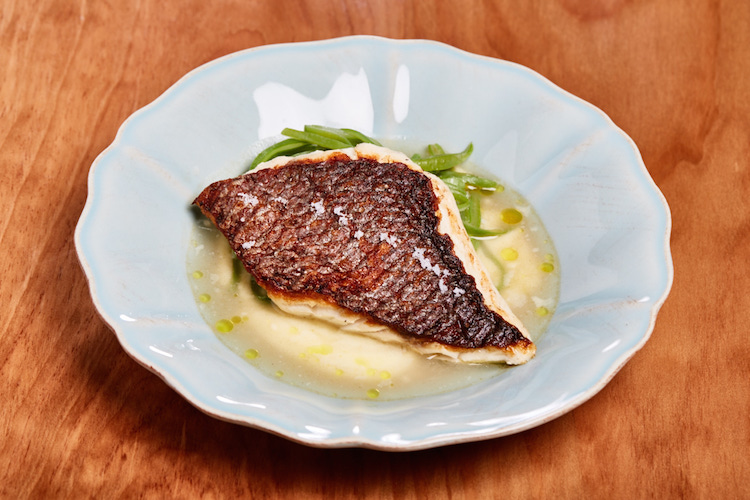 Grilled Sea Bass from the Páteo


Taberna
Here you find the beef croquettes, tuna steak sandwich with vinegary vegetables, suckling pig sandwiches with pickled seaweed and glasswort, spicy fried pork skin popcorn and horse mackerel tartar cone.
Click here to review the full Taberna menu.
Mercearia
In this "corner grocer", you can find the best cheeses, sausages and artisan-crafted canned goods as well as everything you need for the kitchen from aprons to cookbooks. Purchase the tasty delicacies and eat in the patio, or wrap up and take home.
Click here to review the full Mercearia price list.
Bairro do Avillez is open every day from noon to midnight. For more information, visit the Bairro do Avillez website.
Bairro do Avillez
Rua Nova da Trindade, 18
Lisbon
Phone: +351 215 830 290
Hours:  Every Day – 12:00 to 24:00
Photo Credits: Paulo Barata