When was the last time you were in a space of complete silence…or had the feeling you were floating on air?  Sounds heavenly, huh?  Well, it's possible!  It's exciting!  And, it's only a short drive into Alentejo.  Herdade dos Grous, the county estate known for its deluxe accommodations, also offers an array of unique leisure experiences, including ballooning across the Alentejo landscape.
Ballooning is an extraordinary activity, delighting passengers with exceptional quiet (apart from the occasional firing of propane burners), the lack of a feeling of movement, and the stunning bird's-eye views.  Since the balloon moves with the direction of the winds, passengers feel virtually no wind, except for brief periods when the balloon climbs or descends into air currents of different direction or speed.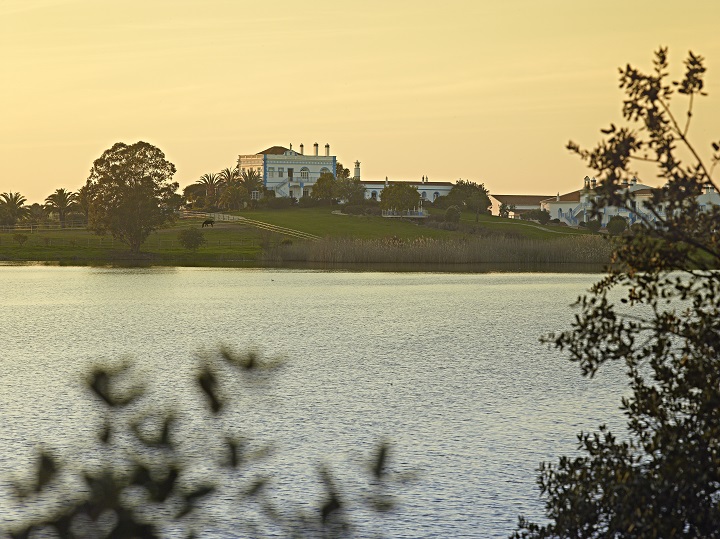 Ballooning is safest, and most beautiful, at two times during the day: sunrise and sunset. This is when the winds are calmest. It is also the best time to get to know the breadth of the 1700 acres that make up the Herdade dos Grous estate. From this vantage point, the grandeur of the olive groves, cork oak forests and vineyards are on full display. The 240 acre lake, surrounded by lush vegetation is a captivating sight. The organic farm and horse breeding areas come into view. It's a marvelous spectacle indeed.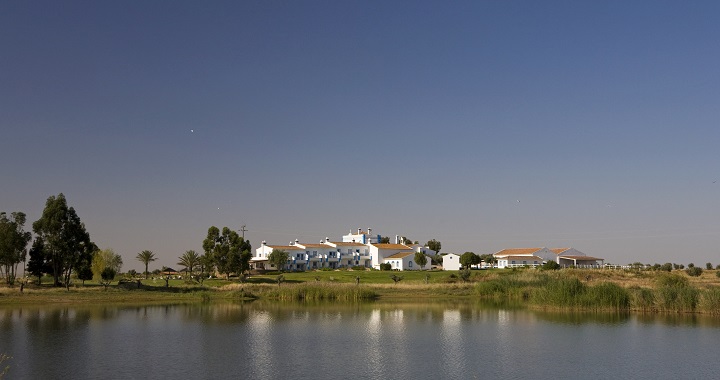 Herdade dos Grous flight packages include: pilot; recovery team on the ground, diploma of flight; transportation back to starting point; and, personal accident insurance and civil liability.  A common tradition of balloon travel is to have a champagne toast upon landing.  Choose to toast your flight on the landing site, or back on the vast terrace at Herdade dos Grous.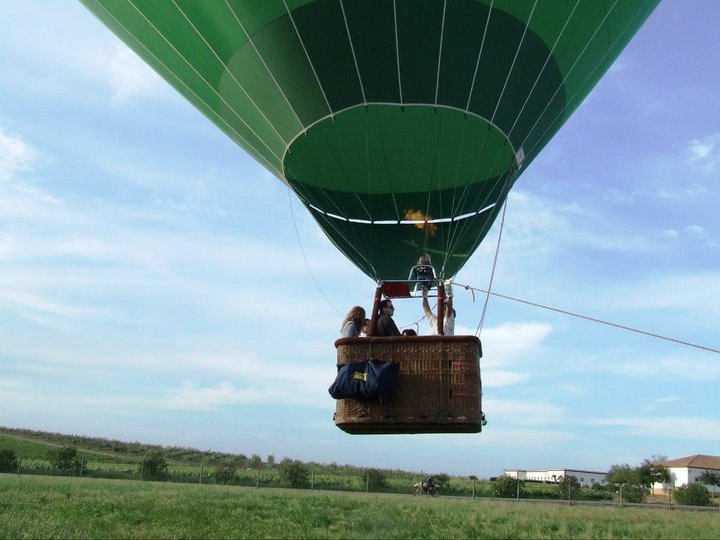 After the morning flight, return to the estate house to enjoy a country breakfast, brunch or lunch picnic, specially-made to your wishes, by the innovative team at Herdade dos Grous restaurant.
After evening flights, take a dip in the pool, enjoy a glass of Herdade dos Grous wine at the wine bar, and slip into the restaurant dining room to savor fine Alentejo cuisine.
For more information, visit the Herdade dos Grous website. To book a ballooning experience, contact:
Herdade dos Grous
Albernôa
P-7800-601 Beja
Alentejo
Click here to see Herdade dos Grous location on Google Maps
Phone: + 351 284 960 000
Email: info@herdade-dos-grous.com
Departure times:
■ October to May – 6.30am in the mornings and 2h before sunset in the afternoons
■ May to September – 6.30am in the mornings
Rates upon request