Mix popular Portuguese two Michelin star chef Jose´Avillez (Belcanto in Lisbon), with Mexican one Michelin star chef Roberto Ruiz (Ponto MX restaurant in Madrid), add the super-hip ambiance of El Corte Inglés' seventh floor Gourmet Experience, toss with jalapenos and a dash of Mezcal….and you get Barra Cascabel! This lively dining spot serves up delicious Mexican cuisine and Latin American cocktails. It's a small space (get there early), but features loads of flavor and fun.
--------------------------------------------------
--------------------------------------------------
Don't expect your typical Tex Mex chips and salsa at Cascabel.  Ruiz has created a menu based on traditional Mexican favorites, such as tacos and tostadas, but prepared with a finesse of a well-seasoned chef. Some of our favorites include:
GREEN AGUACHILE OF MEAGRE | Avocado, tomatillo verde and chipotle salsa
ALBACORE TUNA TOSTADA | Corn esquites salsa, cucumber, mint and habanero chilies salsa
SHRIMP ENCHIPOTLADO TACOS | Sauce of jalapeños tatemados and cebolla bruja. Corn tortilla
CHICKEN ACAPULCO ON THE COALS | Marinated in achiote and orange with pineapple purée and herbs
PORK BELLY DIABLITO | With cebolla bruja and pickled radish, and corn tortilla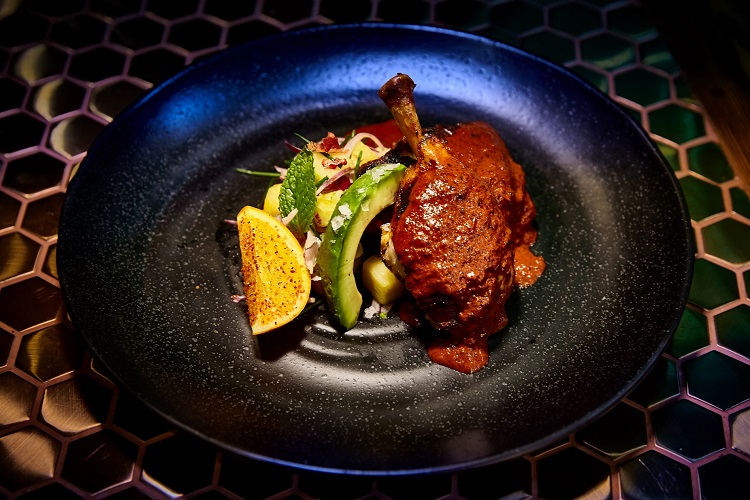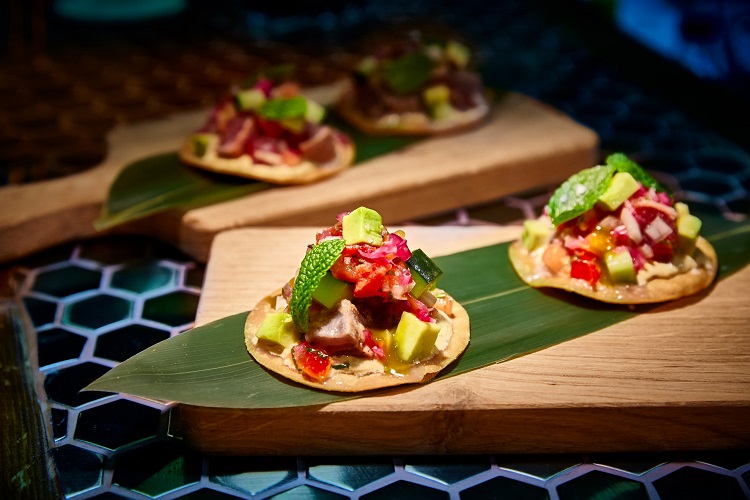 Above: Albacore Tuna Tostada an Chicken Acapulco on the Coals
The cocktails are tasty too. The classic margarita is muy bien, but the tamarind margarita is definitely a worth a try. Also on the menu are unique concoctions made with fine mezcal and rum.
Barra Cascabel
Gourmet Experiene at El Corte Inglés
Seventh Floor
Av. António Augusto de Aguiar 31
Lisbon
Hours
Sunday to Thursday – 12:00 to 24:00
Friday & Saturday – 12:00 to 01:00