He's got two Michelin stars (Belcanto)! He´s got a café (Café Lisboa). He does pizza (Pizzaria do Avillez). He serves homestyle (Cantinho do Avillez). And, he's built his own neighborhood (Bairro do Avillez). Does he rest? NO! Now, popular and renowned Portuguese chef José Avillez does "dinner and show" at his 1920's style cabaret BECO.
--------------------------------------------------
--------------------------------------------------
Within the Barrio do Avillez, guests walk down a hidden hallway to doors that only open at night. The Masters of Ceremonies greets you and takes you one of only 12 tables in this small speakeasy-style 1920's cabaret. Let the next few hours unfold with delicious taste sensations and titillating live entertainment.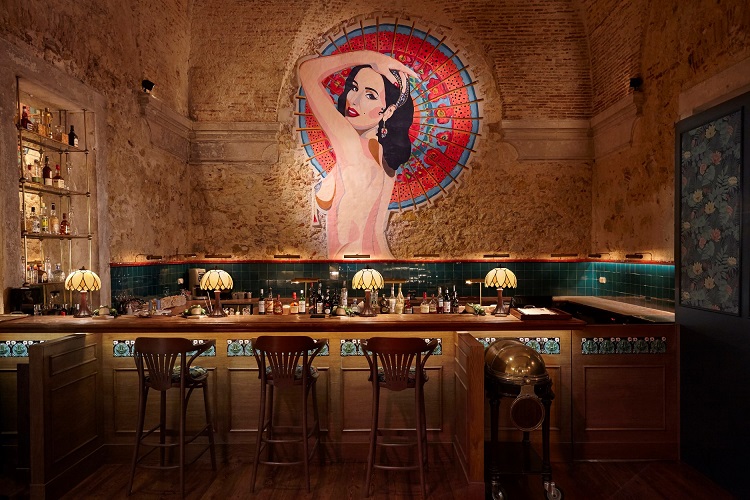 Photo Credit: Bruno Calado
Dinner is a set menu of Avillez' favorite and most famous dishes. In fact, 12 different "moments" are served. Dishes will vary, but no doubt some sure to please the olive sphere, prawn ceviche (both shown blow), tuna pizza and spider crab cone.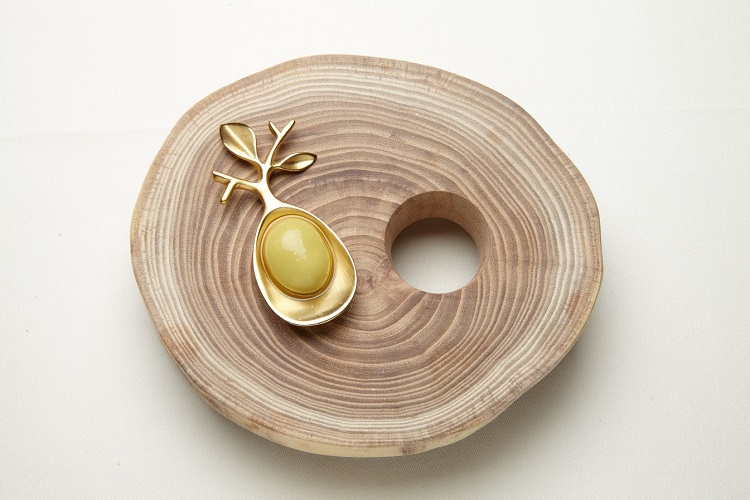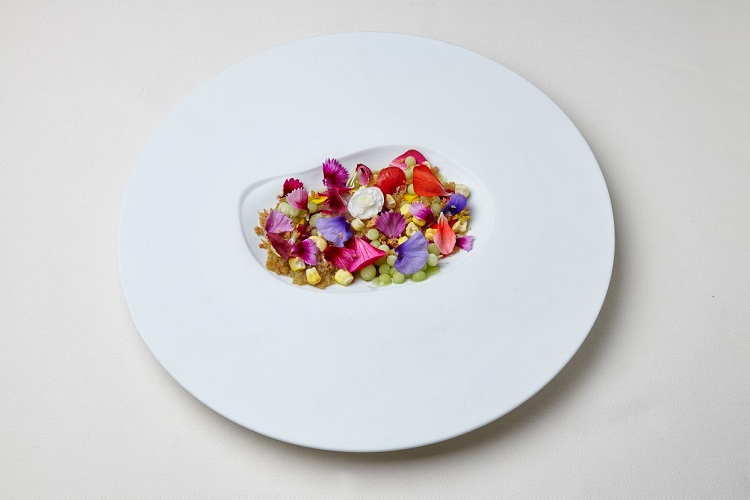 Photo Credit: Bruno Calado
The pairing of showmanship and gourmet cuisine actually runs in Avillez' family. "In 1908, my great-great-grandfather José Ereira opened Maxim's at Palácio Poz. I heard that Maxin's was the most elegant club in Lisbon. In addition to being a restaurant and a bar, it was also an entertainment venue with music, dancing and gambling," Chef Avillez explains. "BECO is inspired by Maxim's glamour and its bohemian and sophisticated atmosphere."
For more information and to book tickets, visit the Beco Cabaret Gourmet website.
BECO
Bairro do Avillez
Rua Nova da Trindade, 18
1200-303, Lisboa, Portugal
Phone: +351 210 939 234
Hours:
Thursday, Sunday & Monday
■ Dinner-and-a-show: 20:30 to 22:45
■ Bar – 23:00 to 01:00 (show starts at 23:00)
Friday & Saturday
■ Dinner and Show Seating 1 – 19:30 to 21:45
■ Dinner and Show Seating 2 – 22:00 to 24:00
■ Bar – 24:00 to 02:00 (show starts at 24:00)