Some like roasting a chicken in the oven. Others enjoy grilling a sirloin. Many love smoking a salmon in a smoker. But now, more and more are discovering the perfection of preparing food in all of these ways with one cool, ceramic cooking system: The Big Green Egg. In fact, some of Portugal's most recognized restaurants, including Ocean and Vila Joya, are already utilizing this innovative product.
In Portugal, The Big Green Egg can only be purchased at Curiosa Indoor & Outdoor, in Almancil, Algarve.
There are many reasons why backyard barbeque masters and Michelin star chefs are enamored with the Big Green Egg:
Simple to Start
100% lump coal is made in the U.S. from oak and hickory, and lights quickly. The design of the Big Green Egg allows airflow to circulate efficiently, achieving the perfect cooking temperature in minutes.
Precise Temperature Control
You have total control over grill, smoking and baking temperatures. The patented airflow system adjusts easily and maintains accuracy within a few degrees.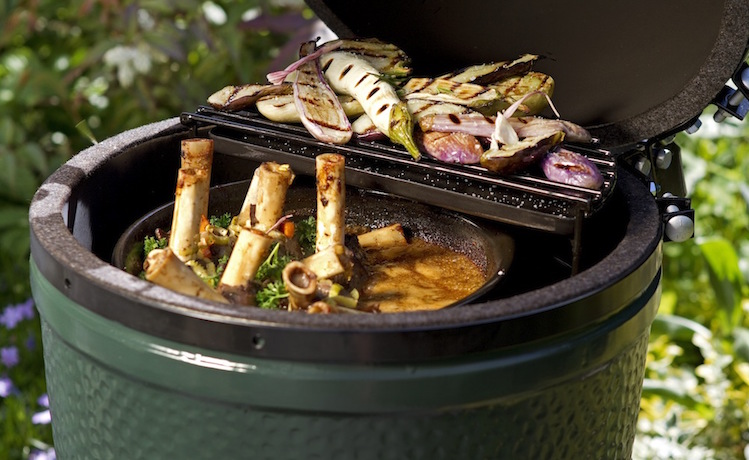 Safer to Use
The ceramic surface of the Big Green Egg doesn't get as hot as a metal grill. The heat source is protected within a ceramic firebox inside the base.
Easy Clean Up
Because the Big Green Egg uses a professional grade stainless steel cooking grid and an elegant green exterior with a lifetime glaze, it wipes clean easily and maintains its nice sleek look. On the inside, similar to a self-cleaning oven, residual heat burns away any grease build-up, with minimal ash build-up.
The Big Green Egg comes in seven sizes from Mini to XXL. The mini is ideal for picnics and apartment balconies. The 507 sq cm diameter allows for two chicken breasts, two pork chops or a large juicy steak. For those who like to supersize, the XXL is party size, with 4336 sq cm cooking area, able to prepare 35-40 burgers, 14-16 whole chickens or even a whole perfectly-crisp suckling pig.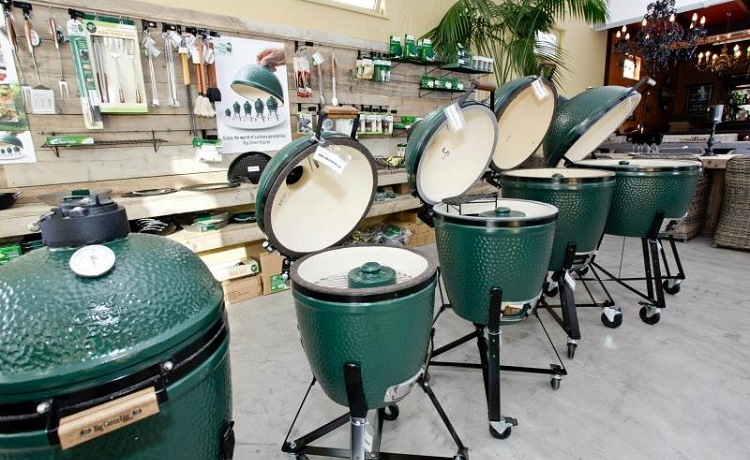 Stop by Curiosa to see a demonstration of the Big Green Egg. Or, for more information, visit the Curiosa website.
Curiosa
Sitio do Troto
EN 125, CX 385-A,
(On EN125 between Faro and Almancil)
Almancil
Algarve
Phone: +351 289 391 373
Email: info@curiosaportugal.com
Hours: Monday to Saturday – 9:00 to 19:00