Chef Benoit Sinthon, known for his Michelin Star-awarded Il Gallo d'Oro restaurant at the Cliff Bay Hotel in Madeira, has reached across the ocean to participate in a new Lisbon restaurant. Bistrô 4 at the Porto Bay Liberdade hotel is a casual but sophisticated bistro specializing in "bistronomie," a concept combining bistro and haute cuisine at affordable prices.
--------------------------------------------------
--------------------------------------------------
Bistrô 4 sits in the outside patio of the hotel, surrounded by olive and lemon trees. A large azulejos (Portuguese tiles) mural of olive tree foliage runs the length of the space, and adds a touch of artistry to the natural environment.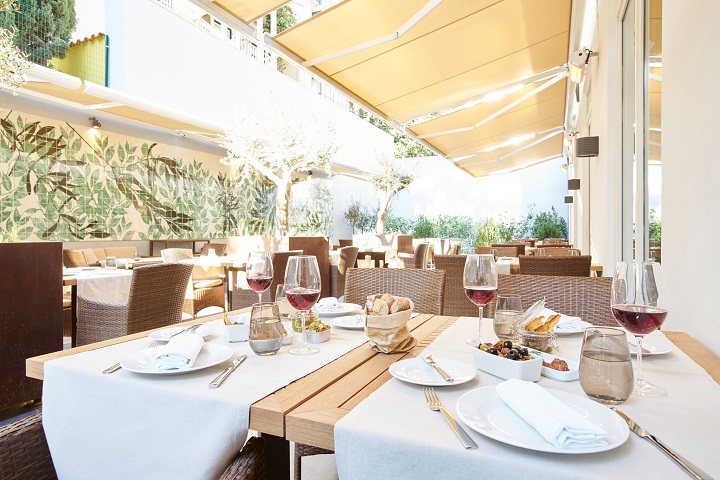 Under the supervision of Executive Chef João Espírito Santo, Chef Sinthon's menu inspired by French classics, Portuguese favorites and a hint of Brazil, promises many interesting dining experiences. In addition to bistro dishes featuring aged beef, lamb shank and Alentejo pork, it offers a large selection of "petiscos" (Portuguese tapas). Guests can choose a couple of these small dishes as starters, or select many for a meal filled with a variety of flavors.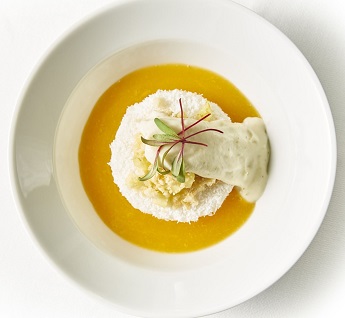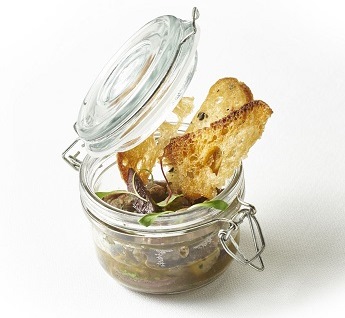 (left) Coconut Couscous, (right) Moelas Corações Confit
Bistro 4 also introduces the concept of "4×4" for sharing among friends. Every day, a different specialty dish is prepared and delivered to the table to serves four people.
No meal in Lisbon is complete without a bottle of Portuguese wine. The Bistro 4 garrafeira houses 200 different wines, most of which are the finest labels in the country.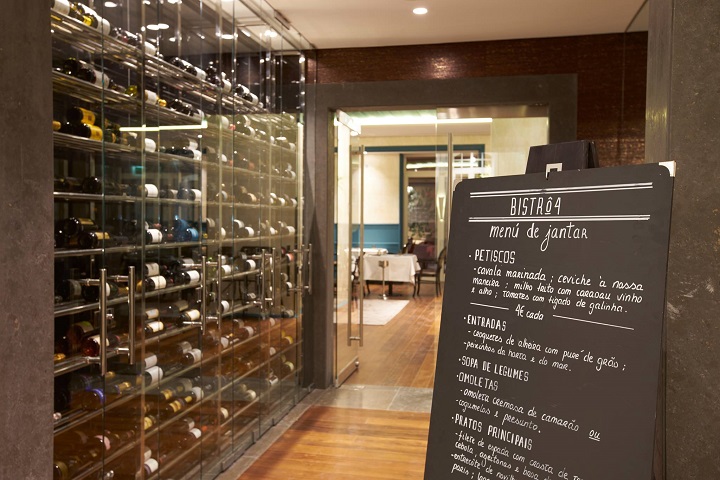 Bistrô 4
Rua Rosa Araújo 8
(just off Avenida da Liberdade)
Lisboa.
Phone: +351 210 015 700
Email:  portobayliberdade@portobay.pt
Hours: Everyday – 12:30 to 15:00 and 19:00 to 22:30