Thinking that cataplana, bacalhau and açorda are not what you want tonight? How about some späztle, rosti and bratwurst? A fresh breath of Alpine air wafts over the calçada streets of the Príncipe Real neighborhood of Lisbon, offering a unique dining experience. It's Bistro Edelweiss, serving up Alpine cuisine and Swiss hospitality at Rua de São Marçal, 2.
--------------------------------------------------
--------------------------------------------------
The ambiance of Bistro Edelweiss is strikingly fun and festive. They call it "70's design restaurant with an Alpine twist." We call it "Swiss chalet retro chic." Either way, cuckoo clocks mix with mod TV sets and groovy graphic wallpaper provides a backdrop for mid-century modern dining chairs. The main dining room is chalet-esque with cow and deer trophies decorating the walls. A separate "stammtisch" (group room) is perfect for parties of eight or niine.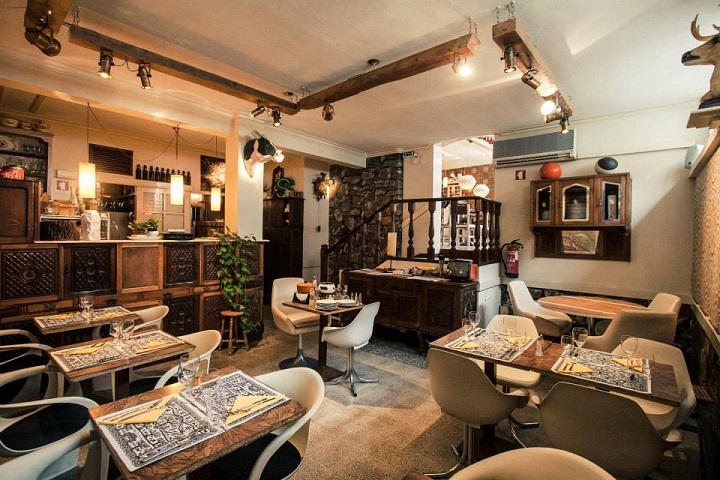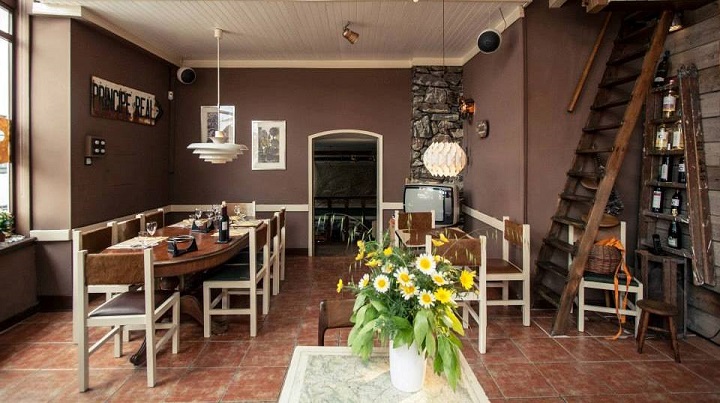 Swiss chef Sindi Wahlen oversees the ever-changing menu of classic and family recipes. Rosti (potatoes) and spätzle (egg noodles) are always on the menu, as are cheese fondue (melted cheese dip) and raclette (melted cheese on the plate). Traditional sausage and veal dishes make for a hearty meal in colder months, while salad and fish specialties are refreshing when the temperatures are warmer.
Following is a selection of dishes from the current menu:
■ White asparagus soup
■ Salad with smoked trout and horseradish
■ Carrot cream with ginger and salmon
■ Cabbage flower soup "Edelweiss"
■ Swiss cheese fondue!
■ Veal stroganoff, mushrooms with cream and roasted potatoes
■ Veal stew with vermouth and sage, with spätzel or mashed potatoes
■ Bratwurst with onion sauce, with spätzil
■ Poached salmon with orange and date sauce or tarragon sauce
To accompany your Alpine meal, Bistro Edelweiss has a menu of Portuguese wines and German beers and spirits.
For more information, visit the Bistro Edelweiss website.
Bistro Edelweiss
Rua de São Marçal 2
Principe Real
Lisbon
Phone: +351 21 346 5324
Email:  bistro.edelweiss@gmail.com
Hours:
Monday, Wednesday to Saturday – 18:00 to 24:00
Sunday – 20:00 to 24:00
Closed Tuesday