You can never accuse our friends at Boca do Lobo of being shy. In fact, the Portuguese furniture design company is on their way to Paris to make yet another significant impact on the world of home design. At home fashion showcase Maison & Object, Boca do Lobo will premier their newest work, the Heritage sideboard.
--------------------------------------------------
--------------------------------------------------
The heritage sideboard follows in the steps of another recent work, the Heritage cabinet. Both designs pay homage to the heritage of Portugal by reinterpreting traditional Portuguese azulejo tiles.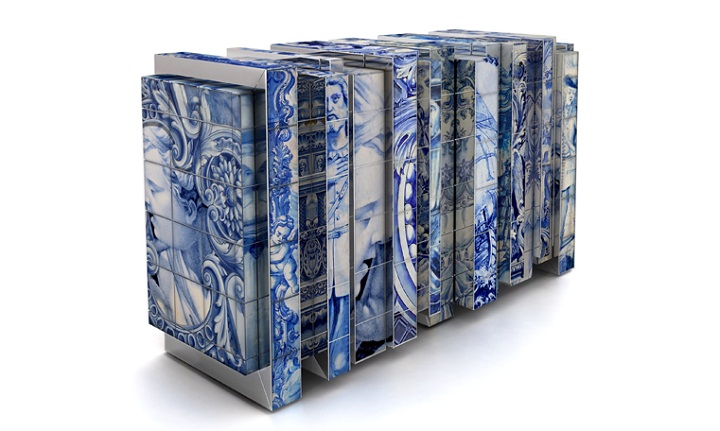 Boca do Lobo will tell you that each layer of this multidimensional piece tells a different story. Each layer depicts tile paintings inspired by different time periods and various types of buildings, such as convents or colleges.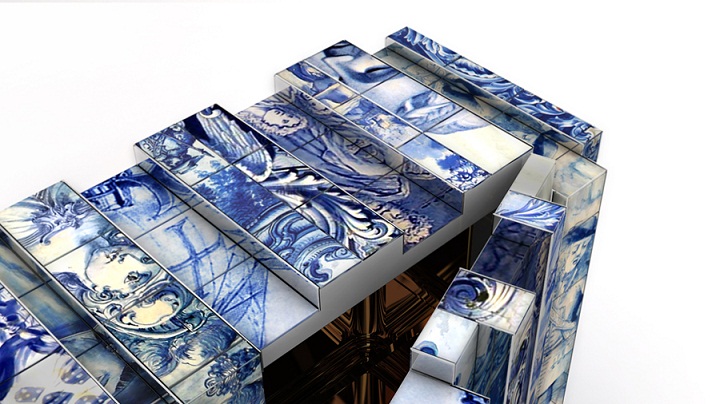 Open the doors of the sideboard to reveal a rich gold leaf interior. No doubt your treasures will be secure in this luxurious piece.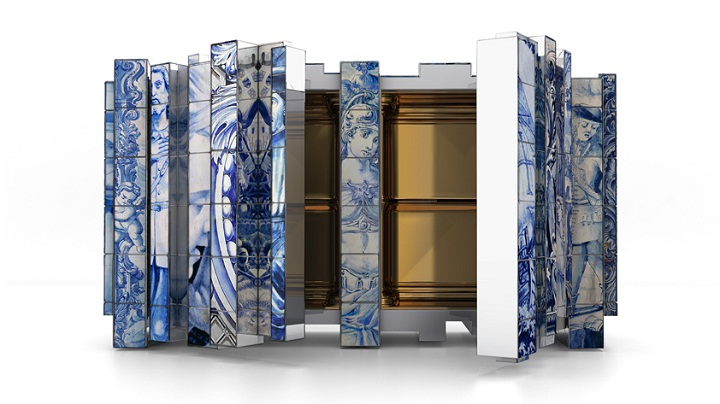 This limited edition work is priced at €15,670.
For more information on Heritage sideboard, and to see other amazing showpiece furnishings, visit the Boca do Lobo website.
Showroom
Praça D. Filipa de Lencastre, 62
4050 Porto
Boca do Lobo International Offices
Trav. Marques de Sá 68
Rio Tinto
Phone: +351 224 881 669
Mobile: +351 917 591 790
Email: info@bocadolobo.com
See our previous post on Boca do Lobo here.
You may also want to check out Delightfull, Boca do Lobo's sister company dedicated to lighting.