Our friends at Boca do Lobo are packing their bags and catching flights to Paris.  Once again, their creativity has been recognized by the top echelon of furniture design.  Three of their new production pieces have been chosen to represent the best design trends for 2011 at Maison et Object in Paris. From 21-25 January, 10,000 visitors will walk the aisles of this important furniture show to contemplate product from the top designers of objects for the home.
————————————————–
[ad name="Google Adsense Image Banner for Posts "]
————————————————–
This time the Nelly Rodi/TRENDLAB chose not only one, but three Boca do Lobo pieces to represent the best for the year.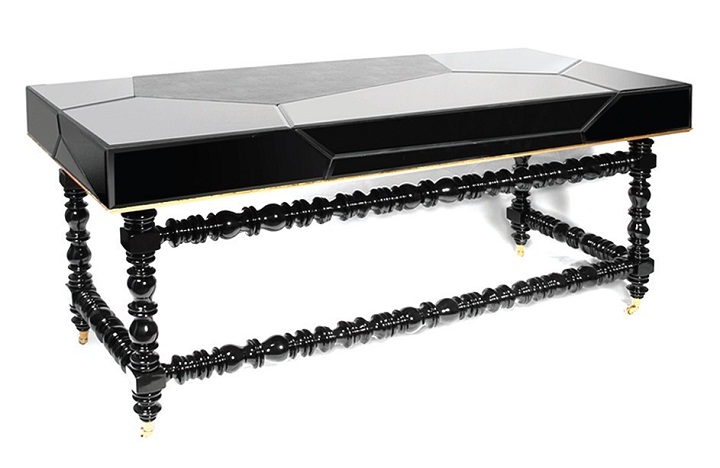 Manu Secretary Desk – Inspired in the traditional Portuguese sectretary of XVI century, this " Manuelino" style piece is topped with black mirror, with a work area is covered in leather.
Additionally, Boca do Lobo will present five new pieces joining their product portfolio.  Photos here are your preview of the new product.
(above left) CAOS – With a black mirror on top, its structure is hand carved and finished with high varnish lacquer. (above right) Venice Mirror – A Limited Edition Collection piece, that will be presented at Maison et Objet 2011.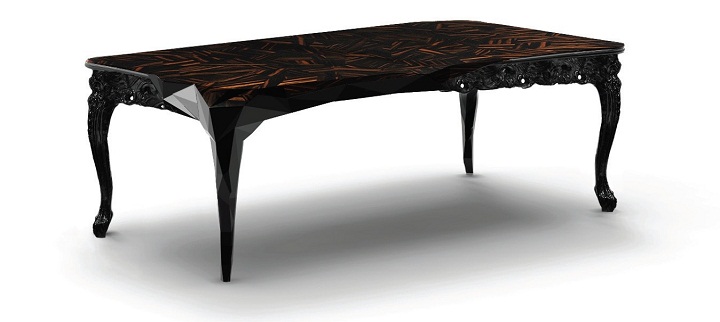 Royal Living Room Table – The top is finished in patchwork and high-gloss varnish. Its base is black lacquer.
Boca do Lobo is a Portuguese company based in Rio Tinto.  Read more about Boco do Lobo on Portugal Confidential