Hungry at breakfast time in Lisbon, but the line is too long at Pastéis de Belém? Now, there's a fun, social and delicious option for your weekend brunch. Brunch do Mundo (World Brunch) is a tasty concept for international cuisine on Saturday and Sundays. But book now….only 10 spots are open at each seating.
--------------------------------------------------
--------------------------------------------------
Your hostesses for this special meal are Ana Gil Pires and Ana Carina Correia. They have devised a monthly menu featuring breakfast cuisine from across a single continental region. Each month the brunch is located in a new venue.
A sample menu from the Americas menu includes:
Açai, Orange & Apple Juice | Brazil
Ajiaco Soup | Colombia
Poached Egg with Multicolor Salad | Ecuador
Beans, Tomatoes & Guacamole Quesadillas | Mexico
Pancakes with Peanut Butter and Maple Syrup || United States
Corn Granola with Avacad0, Apple & Banana Cream | Guatemala
Alfajor with Vanilla Ice Cream | Argentina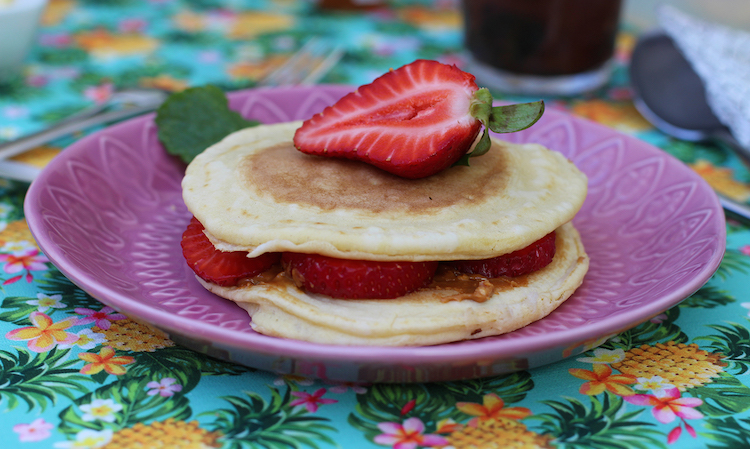 Future months will feature cuisines of Africa and Asia.
To take part in this fun and festive dining experience, you must pay attention. Future dates are announced on the Brunch do Mundo Facebook and Instagram pages. Select your day and send an email a.s.a.p. On the night before your brunch, Ana and Ana will send you a note with the date and location.
Bom Proveito!
Brunch do Mundo
Email: brunchdomundo@gmail.com
Hours:  Saturday & Sunday – 12:00 to 15:00