Sundays in Lisbon are never boring! From outdoor Jazz concerts to intimate gatherings at Brunch do Mundo, there is plenty to eat and much entertainment in the city.  Brunch Electronik is a cool option in Tapada da Ajuda.
Organizers have programmed national and international electronic music artists to provide relaxing vibes. Grab some international street cuisine, sit and chill with friends in shaded areas, or move your body to the beats on the dance floor in front of the stage.
--------------------------------------------------
--------------------------------------------------
The schedule of artists includes:
13/08 – The Masquerade: Claptone ■ dOP Live ■ Sheri Vari ■ Ari Girão
20/08 – Republique of Kittin: Miss Kittin b2b ■ Oxia John-e b2b ■ HNRIQ
27/08 – Nic Fanciulli ■ ANNA ■ Gonçalo ■ Vasco Valente
03/09 – Mastermix: Jakmaster b2b ■ Peggy Gou ■ Jasper James ■ Spencer ■ Eless & Ben
10/09 – Geist: Magda ■ Mathew Jonson Live ■ Curses ■ Kosme
17/09 – Kompakt: Michael Mayer ■ Kölsch ■ Rex The Dog Live ■ Emauz
24/09 – B4 Bookings: Paul Ritch ■ Radio Slave ■ Dense & Pika ■ Mvria
01/10 – Curated by Talaboman: Talaboman ■ Samo Dj ■ Wolf Müller ■ Saoirse
08/10 – Âme Dj ■ Trikk ■ Marvin & Guy ■ Pena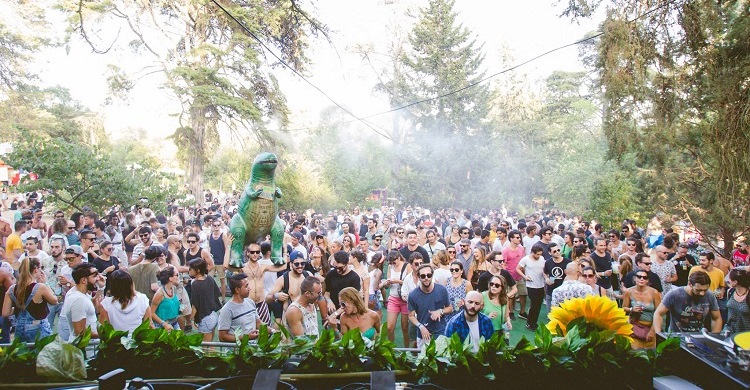 Kids are welcome too! The Petit Brunch offers a wide range of activities and outdoor workshops for the little ones, so that the whole family can enjoy the tastes and sounds of the event.
For more information, visit the Brunch Electronik website.
Brunch Electronik – In the Park Lisboa
Tapada da Ajuda
Lisbon
When: Every Sunday 23 July through 8 October
Hours: 14:00 to 23:00
Entrance: €9.00
Food Truck Brunch: €5.00