So, you're walking around Miguel Bombarda Street in Porto, stepping in and out of art galleries, and enjoying the creativity that permeates the city. You and your friends realize that admiring art has made you ravenous. You want something simple, but you still want to be inspired. Done! We've got the place for you. Bugo Art Burgers will satisfy your hunger with burger brilliance.
--------------------------------------------------
--------------------------------------------------
Bugo Art Burgers is a bright, modern and cozy establishment. Clean white walls are decorated with contemporary works by acclaimed Porto artist Catarina Machado.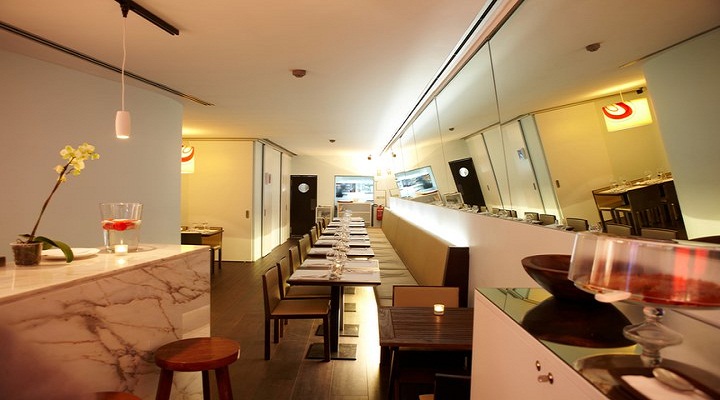 Bugo Art Burgers' goal is to "challenge the predefined concept of a hamburger place." So, expect the "idea" of a burger, transformed into a gastronomical experience. Traditional Portuguese flavors blend with international cuisine to create something special. As Bugo likes to boast, "Where else can you taste a hamburger with chopsticks?"
The restaurant is open for lunch and dinner, and there are separate menus for each meal. At lunch, enjoy the most popular burger selections
Lunch Menu
Variety of Three Mini Burgers (chicken, tuna, veal) with Three Asian Sauces
Codfish Burger, with Açorda of Coriander, Asparagus and Sun Dried Tomato
Salmon Burger, with Caviar of Porto Wine
Veal Burger Stuffed with Goat Cheese & Mushrooms, with Grilled Potatoes
Tuna Burger with Basmati Rice and Wasabi Mayonnaise
For dinner, you can still get all of the basic burgers as at lunch, but now the menu offers a greater gourmet complexity as well as a range of burger choices. For instance:
Dinner Burgers
Double Cheese: Brie & Mozzarella (on veal, chicken or veggie)
Sautéed Mushrooms, Oregano & Cream (on veal or chicken)
Mascarponne & Pesto (on salmon, veggie or chicken)
Mango Chutney (on chicken or veggie)
Black Beer, Thyme & Fried Egg (on veal or chicken)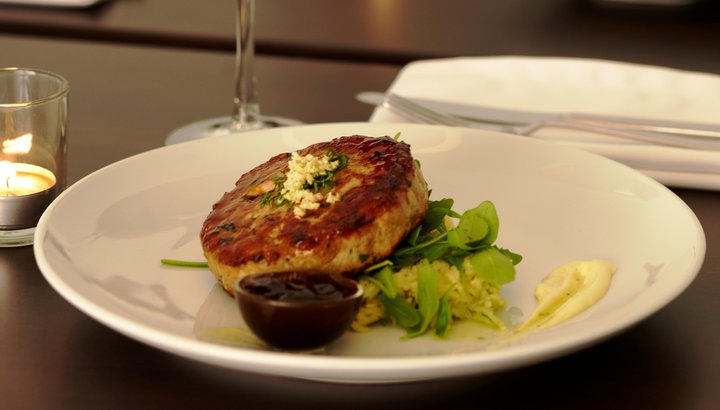 Of course Bugo serves desserts too! Save room for Bailey's cheesecake, chocolate cake with orange compote or fruit crumble with gingerbread and cinnamon.
At night, you can stop by the bar for a cocktail.
To learn more and see full menus, visit the Bugo Art Burger website.


Bugo Art Burgers
Rua Miguel Bombarda, 598
4050-379 Porto
Phone: +351 226 062 179
Email: bugoartburgers@gmail.com
Hours:
Monday through Thursday – 12:00 to 15.00 and 19:30 to 23:00
Friday & Saturday – 12:00 to 15:00, and 19:30 to 24:00
Closed Sundays