Recently in a meeting in Porto, we asked our colleague, a prominent businessman, which is the best restaurant in the city. He said, "there are many, but Cafeína is my favorite." Back at the hotel, we asked the attendent at the front desk if she had heard of Cafeína. She said, "yes, it's one of the best in the city." So, we hopped into a taxi and told the driver to take us to Cafeína. He said, "great, it's the best restaurant in the city." And you know what? We agree.
--------------------------------------------------
--------------------------------------------------
Cafeína is in the Foz area of Porto, just a block away from the beach. It sits on a corner, in a renovated turn of the 20th century building. It is covered by geometric black and yellow tiles, which have become somewhat of a trademark for the Cafeína brand.
Inside, the ambiance of Cafeína is strikingly cosmopolitan. Dark hued walls and indirect lighting provide a dramatic backdrop for the meticulously set dining tables. Classic jazz playing in the background creates an ambiance of a night out in Manhattan.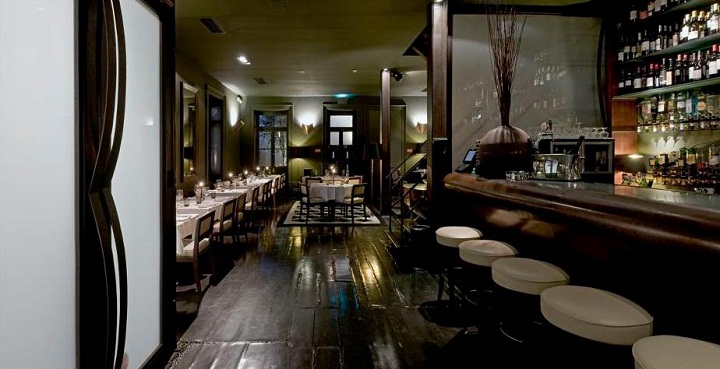 The restaurant it split into two areas. The lounge, bar, cafeteria is to the left; ideal for light meals, tapas or cocktail chats. The dining room is to the right. A small open area holds a handful of tables every seat occupied by fashionable guests enjoying their meals.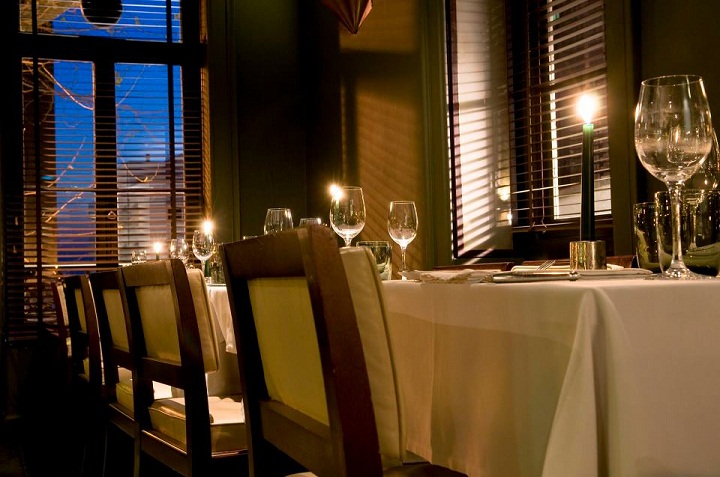 The menu at Cafeína is influenced by Portuguese cuisine, leaning heavy on fish and seafood. Traditional flavors and ingredients are reworked into contemporary European creations. Some sample dishes include:
Scallops with onions and white beans in aromatic broth
Marinated mussels with lime and paprika
Tartlet of feta cheese with tomato and coriander
Shrimp & scallop Carpaccio
Spaghetti nero with squid and prawns
Octopus and pesto spaghetti
Grouper "Feuilleté"with tomato and mascarpone
Duck crumble with rosemary and foie gras sauce
Chateaubriand with "bearnaise" sauce
Stuffed black pork tenderloin with a red wine sauce
Cafeína bacalhau com broa
Buttery chocolate cake
Hot tatin tart with whipped cream
Chocolate panna cotta
Service is impeccable. Ipad winelist feature many Portuguese and international options. And best of all, prices are very moderate for such quality. Appetizers are about €7-11. Dinners in the €12-20 range.
For more information, visit the Cafeína website.
Cafeína
Rua do Padrão, 100
Foz do Douro
Porto
Phone: +351 226 108 059
Phone: +351 226 189 953
Email:  geral@cafeina.pt
Open Everyday:  12:30 to 18:00 and 19:30 to 01:30