Canning fish and regionally produced foods is a part of Portugal's recent history. Canneries from Portimão to Porto churned out tin after tin of food products destined for dinner tables across the globe. Now, in Lisbon, the humble little can of fish is celebrated as haute cuisine in a cool, modern restaurant in Terreiro do Paço called Can the Can.
--------------------------------------------------
--------------------------------------------------
Can the Can promises to "raise canned food to the level of a gourmet product, and introduce innovative recipes through the use of new ingredients, while emphasizing quality of preparation and presentation." The canned food product is updated and sophisticated. Live fado in the evening adds a bit of cultural flavoring to the traditional Portuguese meal.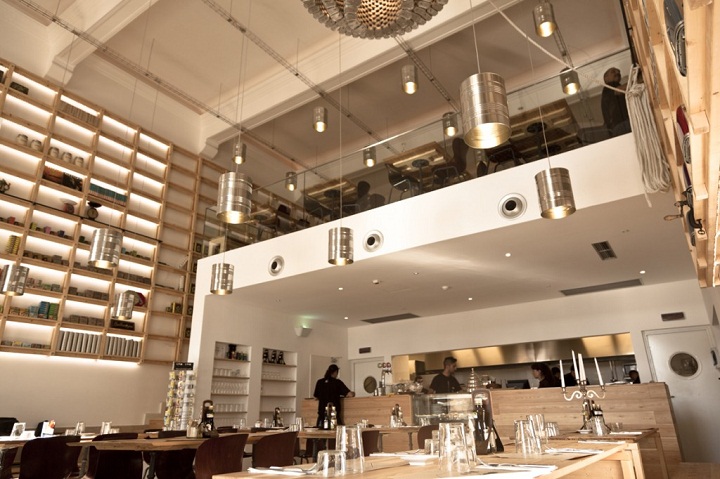 Inside, the décor is contemporary, with cans, cans and more CANS everywhere. Walls have large raw wood shelving, displaying rare cans and vintage kitchen appliances. The restaurant maintains a vast collection of classic Portuguese fish cans. Upside down aluminum cans are transformed into overhead table lamps. But, the highlight of this space is certainly the massive chandelier made from hundreds of sardine tins.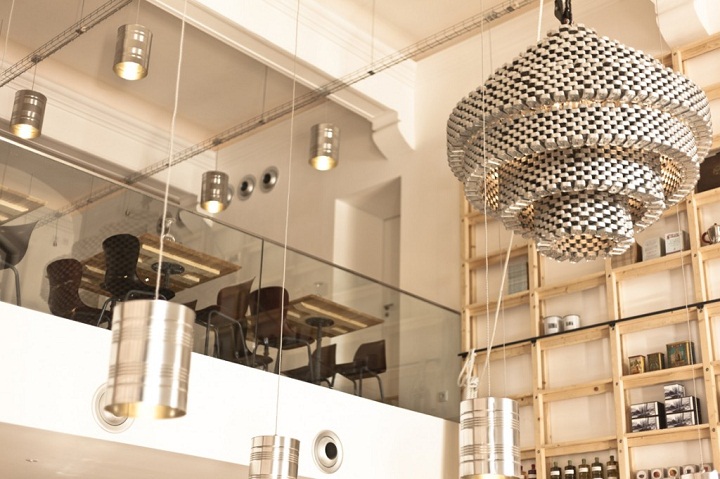 Chef de Canned Cuisine is Kleanthis "Akis" Konstantinidis. Born in Greece, Akis honed his culinary skills in Italy before landing in Portugal and studying Portuguese cuisine. Akis conjures the memories of eating Luças canned fish as a child as he prepares his innovative dishes.
Some highlights from the menu include:
■ Slices of cod confit with cornbread on a bed of greens sautéed with garlic
■ Grilled beef loin with olive oil infused with citrus zest, thyme and anchovies
■ Cheeseburger with Azorean cheese, with onion confit, fries and salad
■ Spaghetti with sardines and fresh tomato sauce
■ Black linguine with octopus in tomato sauce
■ Chicken legs stuffed with traditional smoked sausage
Burgers run about €10, and pastas about €11.00. Fish and meat dishes range form €12-19.00.
Just because you've finished your dessert and coffee doesn't mean it's time to leave. Live fado (traditional music of Portugal) is programmed several nights a week. (Check the website for agenda.) Noted fado singers and Portuguese guitarists take to the stage to perform their songs of fate, capping off a night of true Portuguese taste and culture.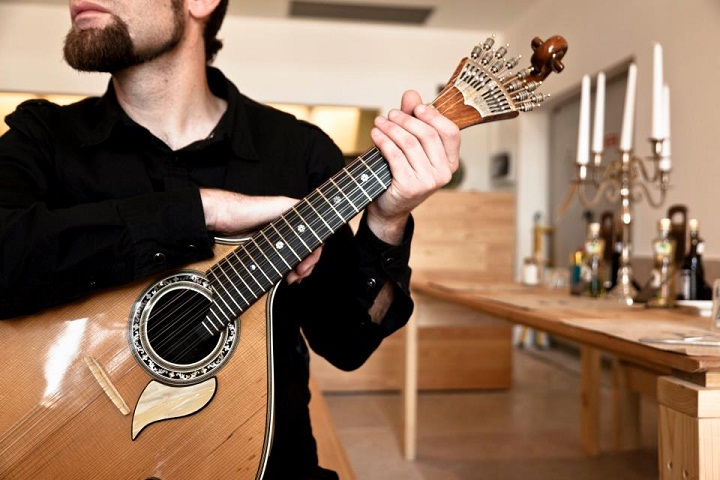 Can the Can opens early for breakfast too. Fresh squeezed fruit juices accompany traditional Portuguese pastries, yogurts, grilled toasts and scrambled egg dishes.
For more information, visit the Can the Can website.
Can the Can
Terreiro do Paço 82/83
Praça do Comércio
Lisbon
Phone: +351 914 007 100
Email: reservations@canthecanlisboa.com
Hours: Everyday from 09:00 to 24:00