Guests at Casa Arouquesa travel from around the region and the country to enjoy the renowned mouth-watering beef and traditional Portuguese cuisine. In fact, many of Portugal's top chefs consider this one of their favorite restaurants. And, if you check the Casa Arouquesa website, you'll see a photo of the current Prime Minister very content with his meal. So, we had to check out Casa Arouquesa.
--------------------------------------------------
--------------------------------------------------
Casa Arouquesa can be found in Repeses, just as you enter Viseu. It was opened in 2007 by partners José Mota and Nelson Mota. The design is contemporary and the service is exemplary. But it's the beef that's the star of the show.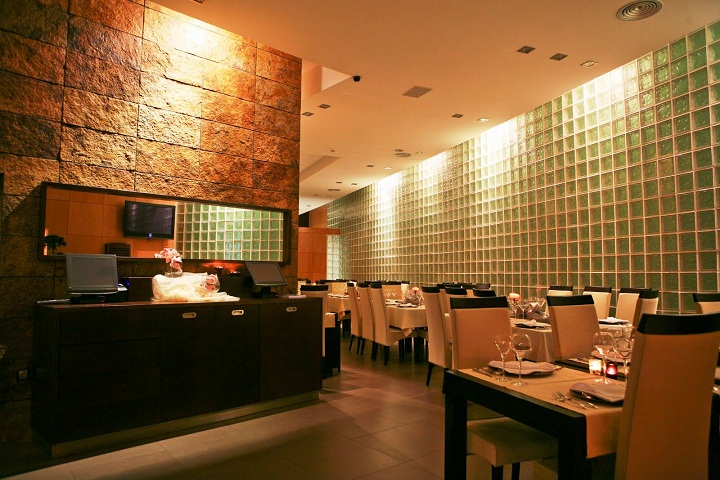 The meat served at Casa Arouquesa has a distinct pedigree. The beef is Arouquesa, a specific breed of cattle indigenous to the central Portugal region. And, this particular breed is raised in the region of Arouca. It carries with it a certification of Denominação de Origem Protegida (DOP). This means the product has passed strict Portuguese government requirements for breed identification, sanitation, veterinary care, production system, and adherence to restrictions on forbidden substances.
With this in mind, specialties of Casa Arouquesa are two items: oven roasted veal; and grilled or fried steak. In fact, these are the only two main dishes on the menu. But trust us, these are awesome. If you love beef, you'll love this. The meat is tender, juicy, and melts in your mouth. Choose from a number of Portuguese side dishes to complement the meal. They are all quite delicious, and there's enough for the whole table to share. So, a glance at the menu looks like this:
Vitela Assada no Forno ■ Bife Arouquês à Casa
Pataniscas ■ Presunto ■ Salpicão ■ Presunto/Cheese ■ Cheese from Serra ■ Chouriça Caseira ■ Pires de Alheira ■ Tomato Salad ■ Green Salad ■ Soup of the Day ■ Salad of the Day
(Of course, if you are not a red meat eater, the kitchen can prepare a fish dish.)
Since you're having some of the best beef in the country, you might as well enjoy some of the best wine in the country. Casa Arouquesa has an extensive list of 800 labels of wine. Browse the wine shop, or ask your server to recommend something based on your taste preference.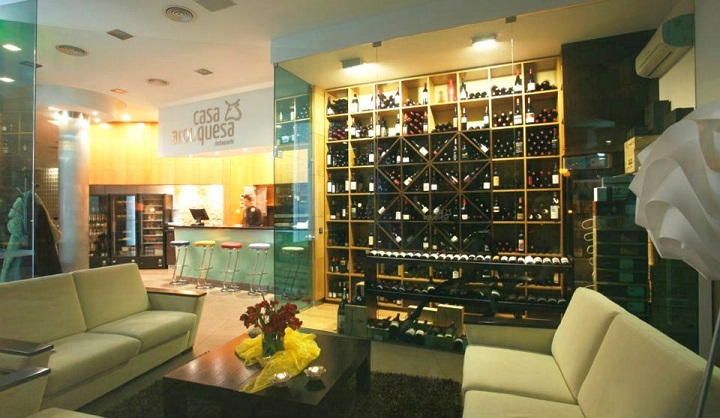 And get this, prices here are very reasonable. Meal for one is about €15-20. It can go slightly higher depending on selection of wine.
For more information, visit the Casa Arouquesa website.
Casa Arouquesa
Rua de Santa Isabel
Urbanização Vila Beira
Repeses
Viseu
Phone: +351 232 416 174
Mobile: +351 919 403 041
Email: geral@casaarouquesa.pt
Monday to Saturday – 11:00 to 24:00