The Casa das Historias Paula Rego is one of the newest museums in the ever-developing Lisbon-area culture scene. Opening in 2009, the "House of Stories" provides an ideal showcase for the works of renowned Portuguese contemporary artist Paula Rego. With nearly 700 of her works in the collection, and a large space for temporary exhibitions, the museum offers ever-changing programs on the career of Rego, as well as other artists with complementary styles.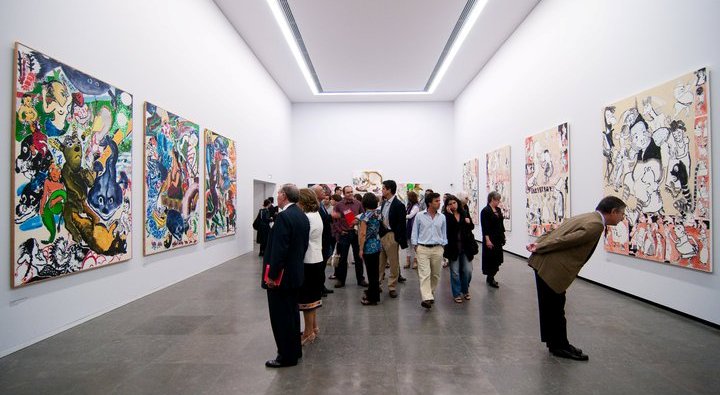 Born in Lisbon in 1935, Rego studied art in London at the Slade School of Fine Arts. Her work received recognition early on in her career but it was not until the 1990s that she became fully embraced by international art circles. With her wild imagination, Rego has explored many different techniques and artistic languages over the course of her career. Yet, one the whole, her collection displays surprising coherence. In 1990, she was appointed the first Associated Artist of the National Gallery in London.
--------------------------------------------------
--------------------------------------------------
The collection covers a period of 50 years in Rego's prolific career. An extraordinary group of paintings, drawings and etchings produced by the artist on a variety of media and using a wide range of techniques are rotated on a regular basis. Included are 52 of Rego's works from the 1980s (e.g. the Operas series; Vivian Girls; In and Out of the Sea) but which also include some of her emblematic pieces from the 1960s (e.g. Always at Your Excellency's Service; When We Had a House in the Country; The Exile; Centaur), the 1990s (e.g. Angel; Love; The Company of Women) and even as late as 2008 (Human Cargo). The collection also includes 15 paintings by her late husband, the artist Victor Willing.
The museum building itself has already become an iconic landmark in Cascais. Designed by Porto architect Eduardo Souto de Moura (winner of the 2011 Pritzker Prize), the Casa das Historias is recognized for two key features: two pyramid-shaped towers, which are a contemporary interpretation of regional architecture; and the red-colored concrete used in construction. Four wings of varying heights and sizes create 750m2 of exhibition space, management offices, shop, café and 200-seat auditorium. Flooring is the blue-grey marble typical of Cascais.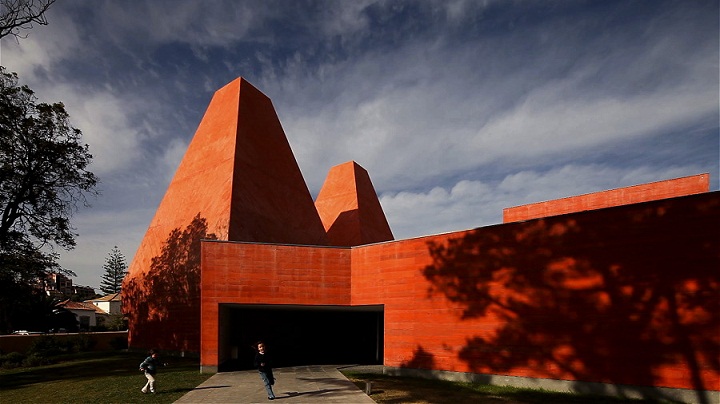 Many types of tours are available. The Artistic Development tour (offered on Saturdays and Sundays) provides a look into events and themes that inspired the development of Rego's work. The Architectural Tour specifically focuses on Souto de Moura's design of the museum structure and its relationship to the artist's collection. One Piece at a Time is a clever program in which a special guest chooses one piece in the exhibition and shares his or her interpretation with the audience. This is scheduled for the first Saturday of every month.
For more information, schedule of events and to learn more about Paula Rego, visit the Casa das Historias website.


Casa das Historias Paula Rego
Avenida da República, nº300
(just 200 meters from the Cidadela)
2750-475 Cascais
Phone: +351 214 826 970
Email: info@casadashistorias.com
Open Daily
Summer Hours: 1 April to 31 October – 10:00 to 19:00
Winter Hours: 1 November to 31 March – 10:00 to 18:00
Photos: Exterior images – Victor Gabriel; Additional Images – Casa das Historias Paula Rego