Two titans of their respective industries join together to create what is sure to be an instant classic in the world of Portuguese cuisine. Pritzker prize-winning architect Álvaro Siza Vieira is responsible for design, and superstar celebrity chef Rui Paula crafts the menu. The iconic Casa de Chá da Boa Nova is renovated, reopened and taking reservations for elegant dining on the water's edge in Leça da Palmeira in Matosinhos, near Porto.
————————————————–



————————————————–
The original Casa de Chá da Boa Nova was built between 1958 and 1963. It is actually Siza Vieira's very first professional project. As the story goes, the Municipality of Matosinhos opened a competition to develop the project in 1956. Architect Fernando Tavora was chosen, but after selecting the location on the rocks of Boa Nova, he handed the project over to one of his protégés, Siza Vieira. The building's innovative design and importance in Portugal's architectural heritage earned it the distinction of National Monument in 2006.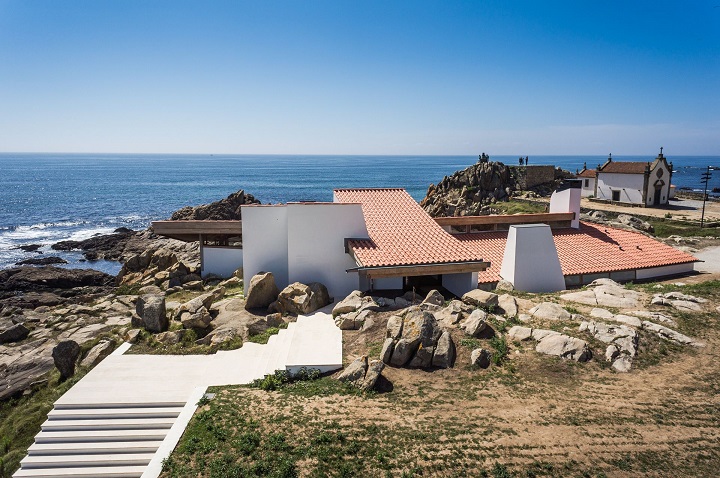 Casa de Chá da Boa Nova is built on the rocks, just two feet from the water. A double-height entranceway greets visitors approaching from on a modern white tiered walkway. Distinctive mid-century design features are evident in the lines and angles of the structure and massive tiled roof. The multi-level interior plan has two key wings: the west facing dining room offers beautiful views of the sea and sunsets; the southern space is used for a lounge and bar. Leather-upholstered chairs and serving carts made of red Afizelia wood were fashioned from Siza Vieira's original design and materials.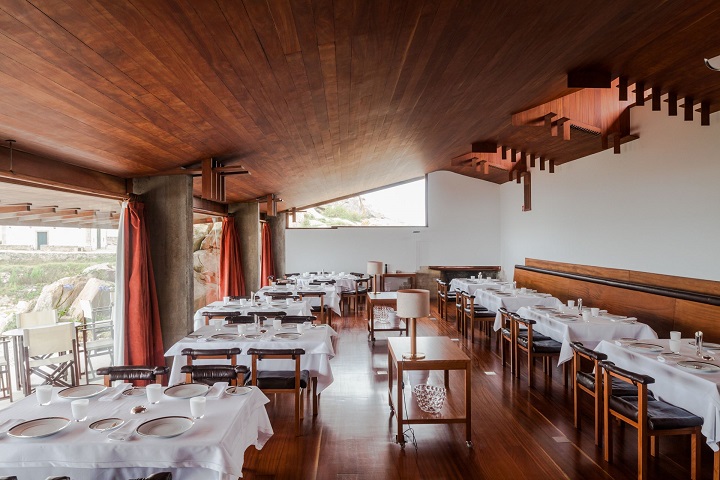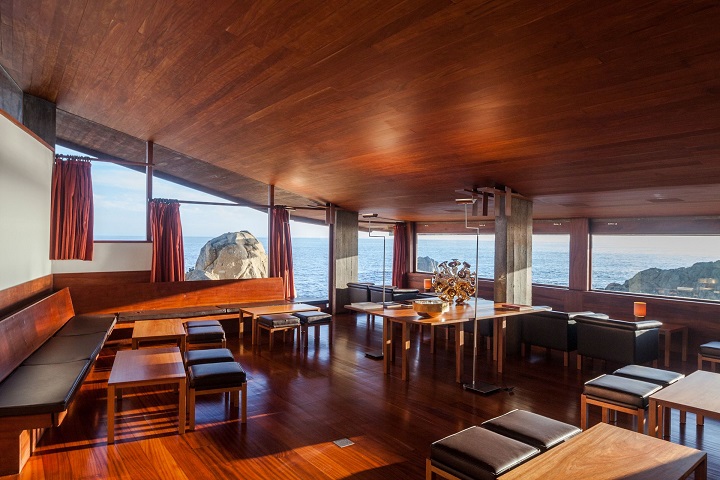 To create a menu as stunning as the space, Chef Paula draws from his experience serving haute cuisine at his DOP in the historic center of Porto and his DOC along the Douro riverside. Due to the restaurant's location on the ocean, fresh fish and seafood are prominently showcased.  Specially-selected meats are also available.  Three tasting menus provide very different Chef Paula experiences:  Boa Nova is a three-course menu (€60), with a choice of codfish cannelloni with chickpeas pureé or young veal and topinambur;  the Atlantic menu is nine courses (€120) offering fish and seafood, starting with Matosinhos crab; and the Land and Sea is also a nine course menu (€120) including scarlett shrimp, codfish and seabass, as well as foie gras, veal and suckling pig.  Chef Paula also prepares roasted baby goat, or coastline fish and lobster stew rice for two persons.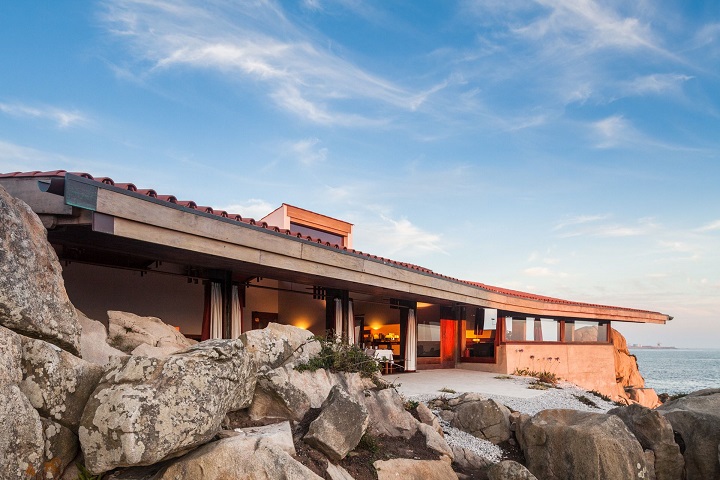 For more information on the new Casa de Chá da Boa Nova, visit the Rui Paula website.
Casa de Chá da Boa Nova
Avenida da Liberdade
Leça da Palmeira, Matosinhos
Porto
Phone: +351 229 940 066
Mobile: +351 932 499 444
Email:  boanova@ruipaula.com
Hours:
Lunch – Tuesday to Saturday – 12:30 to 15:00
Dinner – Monday to Saturday – 19:00 to 23:00
Photos by João Morgado Fotografia de Arquitectura