As we mention over and over, Porto is a city continually looking to the future with innovative products and contemporary design, while not forgetting their rich heritage and traditional architecture.
One example of this is the Funicular dos Guidais, a cable railway system built in 1891 to transport cargo from the top of the Batalha down to the riverfront of the Ribeira. The system was renovated and reopened in 2004, and is now a popular tourist attraction.
--------------------------------------------------
--------------------------------------------------
During its descent, the funicular passes by another fine example of Porto history fusing with modernity, the Casa dos Guindais guesthouse.
Casa dos Guindais is an 18th century family residence recently renovated by architects Sofia Marques de Aguiar and Ernesto Jimenes. On the outside, the refurbished traditional façade blends perfectly with other centuries old homes along a narrow calçada street. Yet, inside, guests are welcomed into the 21st century with beautifully crafted natural stone walls and contemporary minimalist décor.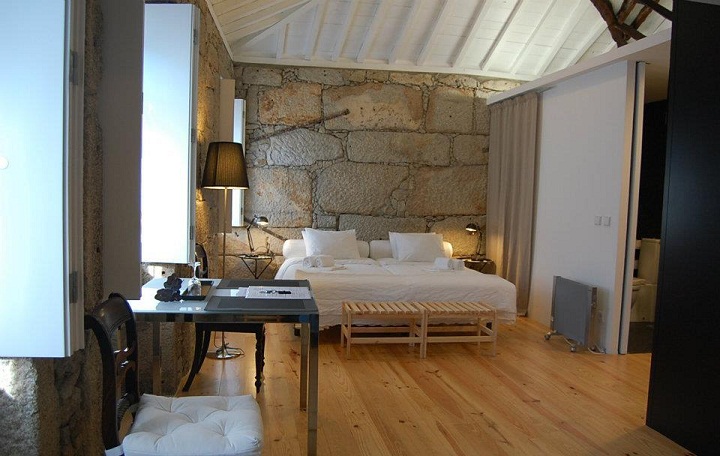 There are five studio apartments in this guesthouse. Each come with two twin beds, bathroom with shower and kitchenette with the necessities guests need to make a meal (including sugar, salt & pepper, vinegar & oil). Rooms also have complimentary bottled water, tea and coffee.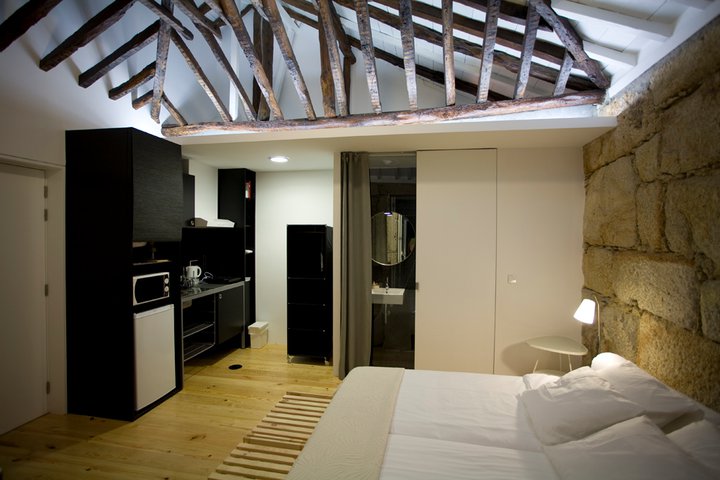 Casa dos Guindais owners Francisca Pestana da Silva (actually the heiress of the residence) and Álvaro Marques de Aguiar are always available and committed to make guests' stay as comfortable as possible.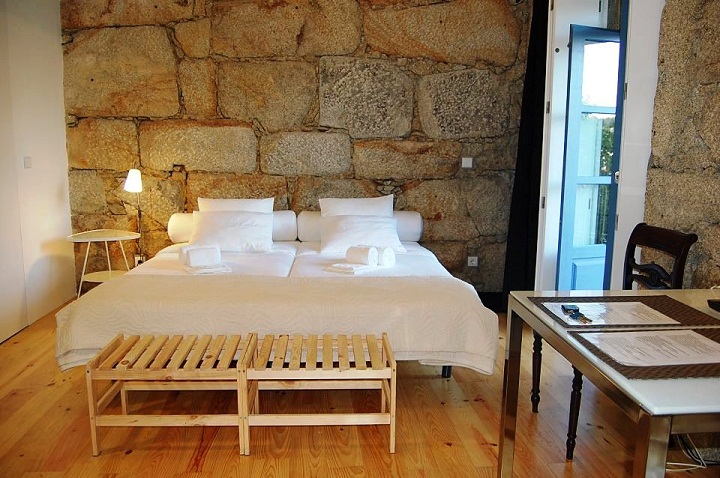 Casa dos Guindais is situated in a very convenient location too. It is adjacent, of course, to the top of the funicular stop for quick access to the riverfront, brimming with shops, cafes, bars and even Port wine cellars. It is also just a 10-minute walk to the center of the Porto's old city.
Whether for one night or one week, Casa dos Guindais is like a home-away-from-home. For more information and to reserve a room, visit the Casa dos Guindais website.
Casa dos Guindais
Rua Arnaldo Gama, 72
4000-094
Porto
Email: guindaisbooking@gmail.com
Phone: + 351 916 121 145