We had a very difficult time categorizing this post. The Cella Bar, in the municipality of Madelena on the island of Pico in the Azores, is a tapas restaurant and bar. Yet, it is also a work of architectural art and design, as well as a restful retreat in which to enjoy stunning views of the coast and sea. A great structure, beautiful ambiance and delicious food by day or by night.
--------------------------------------------------
--------------------------------------------------
Credit the striking design to Felgueiras-based FCC Architectura, who were responsible for transforming an abandoned small building into a contemporary dining and entertainment space. Interior design is none other than Paulo Lobo. Fabulous photography by Fernando Guerra | FG + SG.
Cella Bar has several zones and ambiances: a large stone patio; a rooftop terrace; a stone wall dining room; and the undulating wood slat bar. It's a great place for lunchtime tea, afternoon coffee, sunset wine and late night gin and tonics. The tapas menu includes ceviche, cheese plate, prosciutto and brie toast, octopus salad, grilled squid salad and more. The chocolate mousse is popular for dessert. Live music is scheduled in the bar on weekends.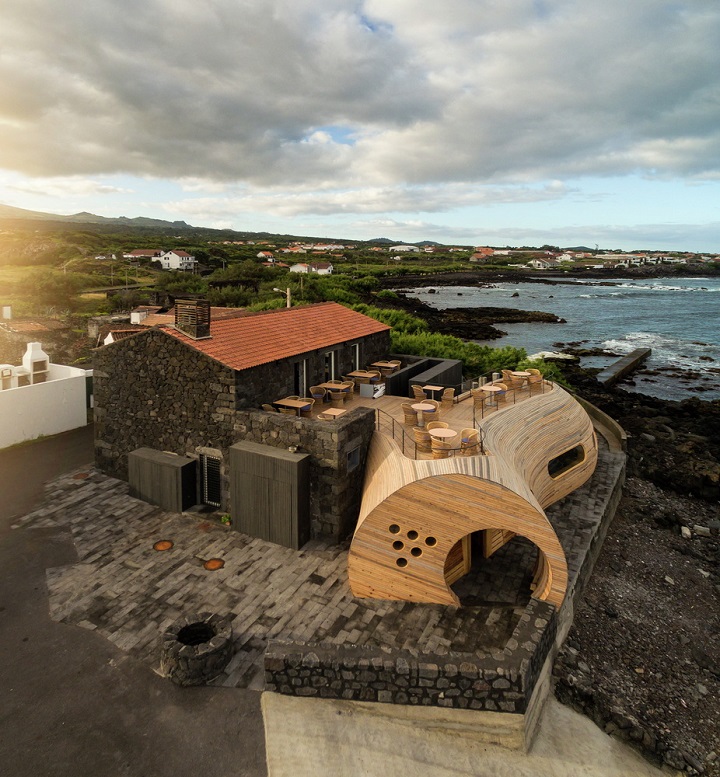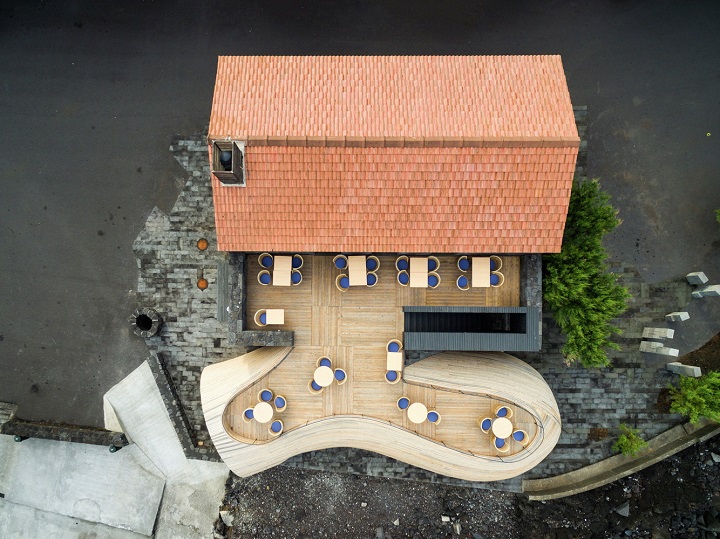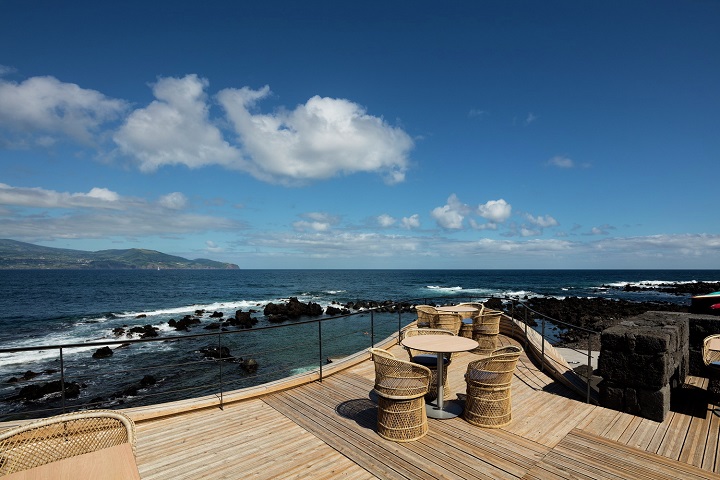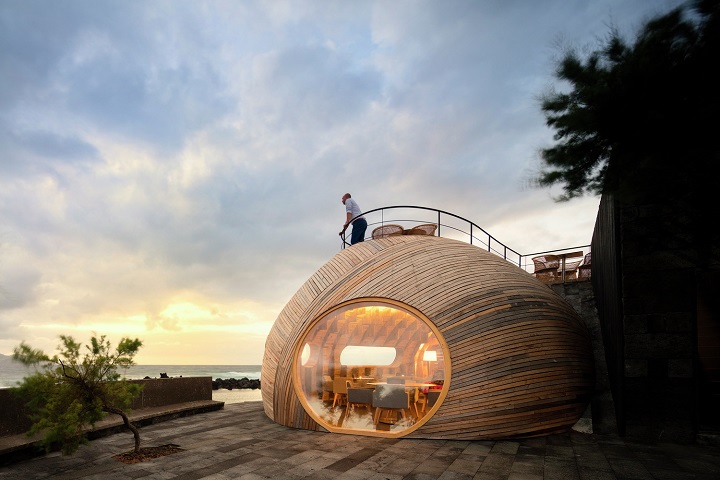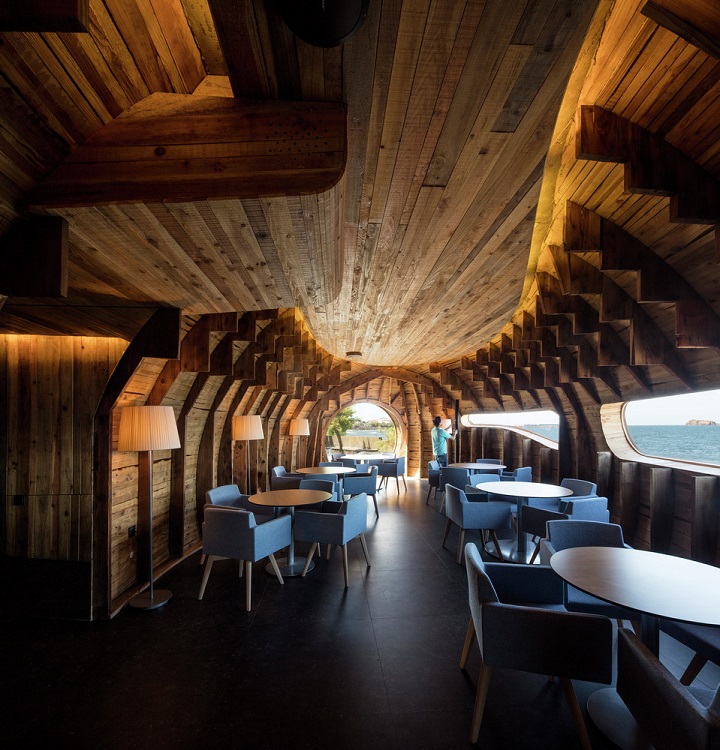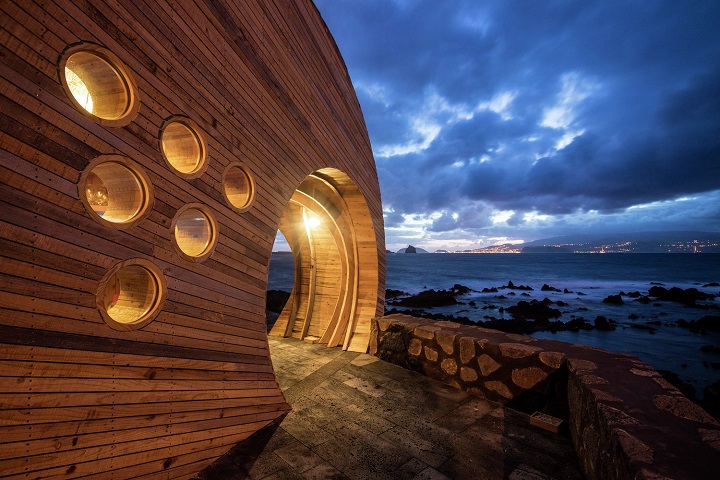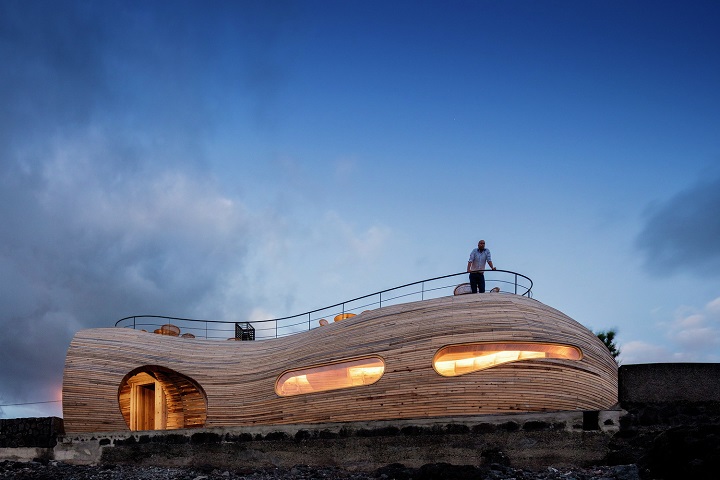 All photos: ©Fernando Guerra | FG + SG<e/m>
For more information, visit the Cella Bar Facebook page.
Cella Bar
Lugar da Barca
Madalena
Pico
Azores
Phone: +351 292 623 654
Mobile: +351 962799526
Email: info@cellabar.com
Hours:
Sunday to Thursday – 12:00 to 24:00
Friday & Saturday – 12:00 to 02:00