On first glance, it looks like an alien spaceship has come to earth to abduct unsuspecting humanoids. Yet, designers of this unique structure, in the center of historic Guimarães, admit that "the contrast of environments is a playful juxtaposition of reality and fiction." This is the Centipede Cinema, an innovative design created for the Guimarães 2012 European Capital of Culture.
————————————————–
[ad name="Google Adsense Image Banner for Posts "]
————————————————–
The Centipede Cinema was commissioned by the festival as a "public intervention." Colin Fournier, artist Marysia Lewandowska and London based design studio NEON are responsible for this interactive work.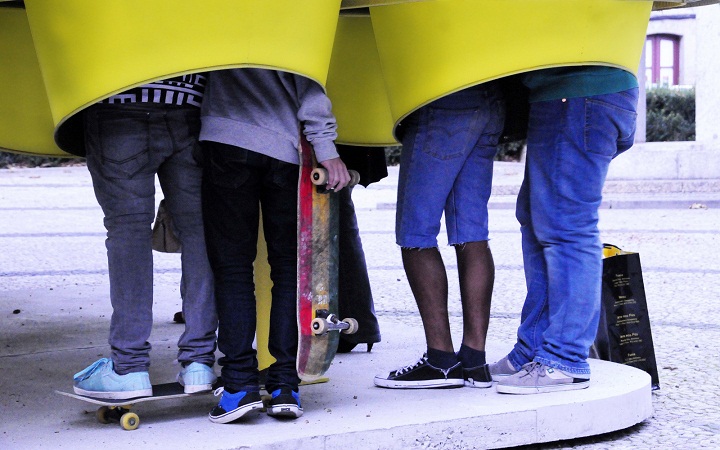 It is a steel framed structure, covered with Portuguese cork. 16 open nozzles at the base allow users to pop their upper bodies inside where a rotation of films is shown on a cinema screen. "Viewers upper bodies are part of the cinematic experience whilst their legs are rooted in the outside world."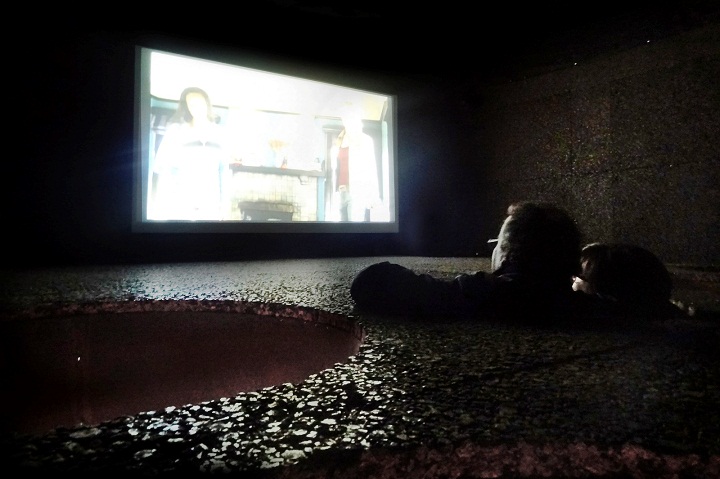 The Centipede Cinema is a tribute to the Guimarães Cine Club (CCG). Founded in 1953 during Portugal's authoritarian regime, the CCG brought international films to the city, often conflicting with the conservative position of the government.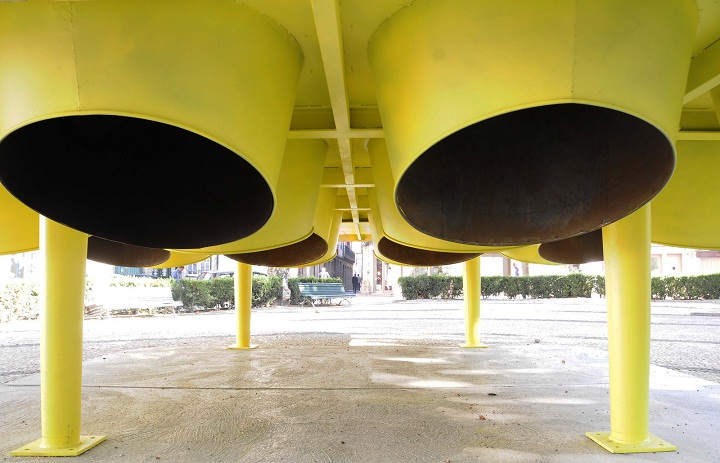 20 trailers from the CCG archives run in the cinema. The films' short length allows viewers to pop in and out to watch several, many, or all of the films.
Click here for a Google Map of Centipede Cinema in Guimarães.
Centipede Cinema
Largo Condessa do Juncal
Guimarães
Images Courtesy of NEON Studios © All Rights Reserved