"Too much of anything is bad, but too much champagne is just right!" If you agree with this sentiment by American humorist Mark Twain, then you need to step into the Champanheria da Baixa Bistro on Rua Sá da Bandeira at the Palacio do Comércio in Porto. This elegant retro-glam lounge and bistro is dedicated to the bubbly amber liquid. So, grab a long stem glass and pull up a chair; we're about to pop open a bottle.
--------------------------------------------------
--------------------------------------------------
Two large bronze doors greet guests at the entrance, and provide a portal to the open two floor restaurant beyond. A maple tree surrounded by a circular illuminated bar is the focal point of the ground floor lounge. Tables of four encircle the bar, with space on the outer edge reserved for low sofas and side tables. It's an ideal environment for sipping champagne and nibbling on meats and cheeses from a basket circulating around the room.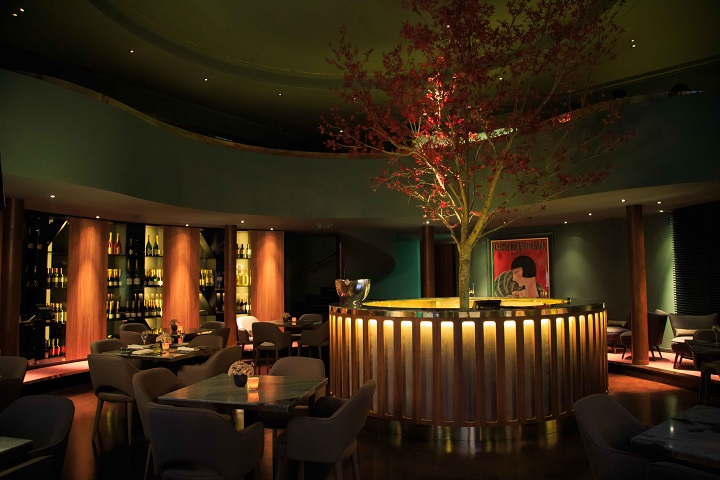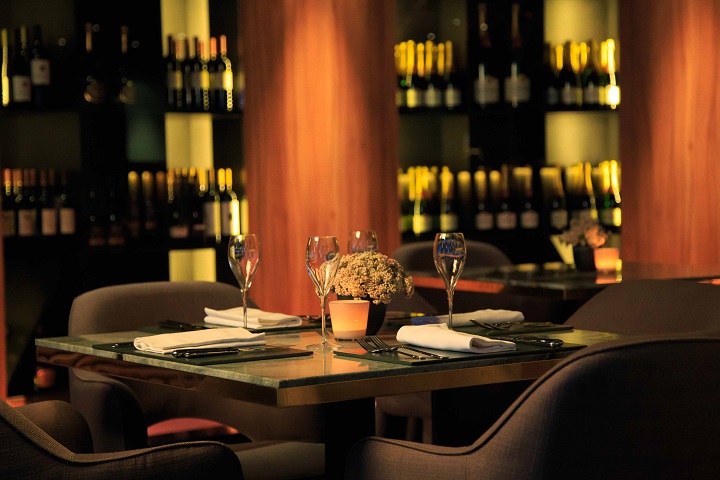 A spiral staircase leads us to the first floor mezzanine where comfortable banquette seating in a wave pattern wraps around the room.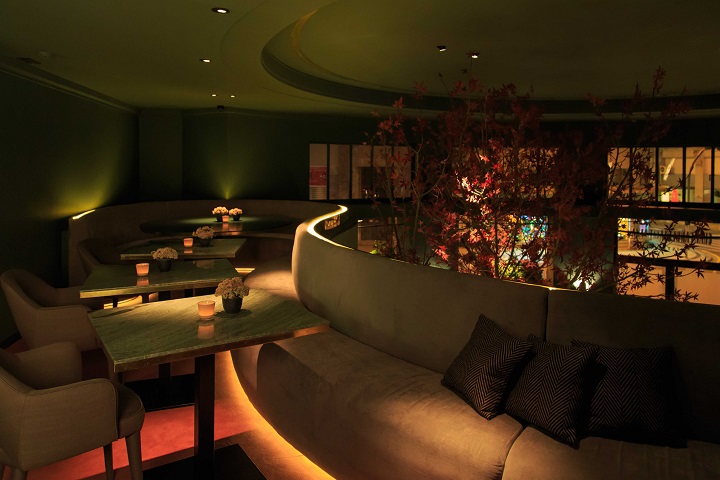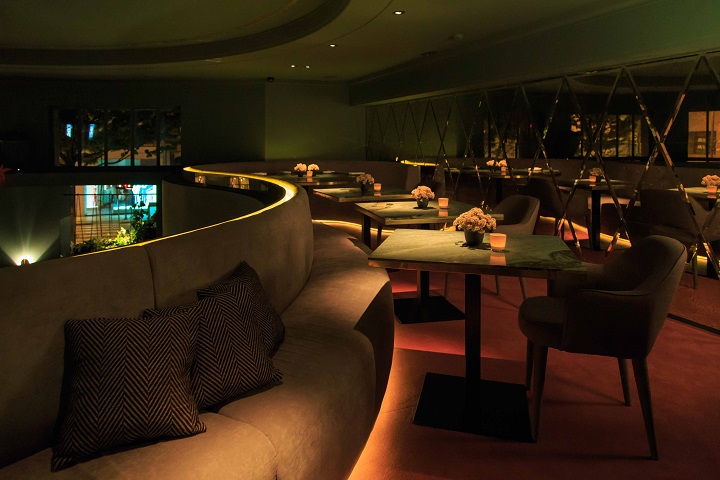 Open all day, every day from 9:30 to 24:00, Champanheria da Baixa Bistro welcomes guests early for an "American Style" breakfast and coffee. At lunch, Ceasar salads and club sandwiches continue the pace of a healthy meal for an activity urban lifestyle. Portuguese cuisine is celebrated at dinner with a selection of grilled meats, and dishes such as veal tar tare with mustard sauce, foie gras with toasted bread and olive oil, grilled lamb and black pork loin. Close the meal with strawberries and crème fraiche, chocolate cake and three cheese candies.
This is the second champanheria opened by partners Rui Botelho and Bruno Gomes. The original is at Largo Mompilher,1/2 in the Baixa.
For more information, visit the Champanheria da Baixo Bistro website.
Champanheria da Baixa Bistrô
Rua Sá da Bandeira, 467
Baixa District
Porto
Phone: +351 323 52 54
Email:  info@champanheriadabaixa.com
Hours: Everyday – 9:30 to 24:00