With his brightly colored turban and thick Argentine accent, Chakall stands out in a crowd. His inquisitive nature and exuberant personality adds to his unique character. Mix in a dashing appearance and a passion for cooking, and you have a tasty recipe for a perfect celebrity chef.
Chakall grew up in Buenos Aires, in a family whose gene pool consisted of Galician, Swiss-German, French Basque, Italian and Argentinean heritage. Surely this mixed ancestry played a part in developing his innovative approach to food. Or, perhaps it is his lust for travel to exotic locations, and desire for new experiences that enhanced his sense for flavor fusion. In either case, Chakall has built a successful career on cross-cultural cuisine.
————————————————–
[ad name="Google Adsense Image Banner for Posts "]
————————————————–
Chakall is a media darling. His popular program "Chakall & Pulga" follows his adventure with his loyal dog as they ride a mini service truck around the world in search of new flavors and cooking techniques. Even the Chinese voted his "Silk Road Kitchen" as Best Cooking Show in 2010. His numerous cookbooks get translated into many languages and always win awards.
Chakall's restaurants touch all parts of Portugal. There's Grappa in Porto, Splendid in Gerês, and Quinta dos Frades in Lisbon. And recently, Chakall turned his attention to "casual Latin American cuisine" with the opening of El Bulo Social Club in the Marvila neighborhood of Lisbon.   o
So, Portugal Confidential is curious to learn more about this quirky and brilliant chef. This is what we discovered…..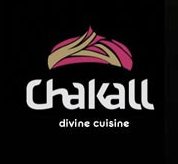 The key inspiration for your cuisine is rooted in your travels. What country has most profoundly affected your approach to cooking?
Well, I think every country has its flavors and everyone is a good chef. The Middle East (Lebanon) and Peru both gave a big impression. Lebanon because of the way they use spices and Peru because of its fusion between Asia and Latin American cuisines.


What country has affected YOU as a person most profoundly?
Probably Sudan, because of the positive spirit of the people, the opening heart to welcome you and the infinite hospitality.


When you are at home, do you cook much for yourself?
When I´m at home I try to taste products that I buy on my trips or the ones that people (companies) send me. Many times I take cans and mix them with fresh products or frozen products. But I can live on cheese also!


If you had a dinner party at your home…of course, Portugal Confidential would be invited…but who else would be your fantasy dinner guests?
It depends on what the party is for. If were just my best wishing party, beside Portugal Confidential would be, first, people who have something to say, and next, people that I´m curious to listen to: Hebe de Bonafini, founder of the Madres de Plaza de Mayo in Buenos Aires, author Wilbur Smith, Nelson Mandela, Bono, Leonard Cohen and Chavela Vargas. All these people would be nice till 2 am. Then, we would start another party.


What would you serve us?
First I would have to know if anyone has food allergies or is vegetarian, etc. If it is in the Summer, I would suggest:
■ Apple Gazpacho
■ Mango and Shrimps Capresse
■ Grilled Fish with Tamarind and Ginger Sauce
■ Argentinian Steak
■ Mashalla (my special chocolate cake)


If you had to choose one seasoning and one kitchen implement to cook with for the rest of your life, what would they be?
Ginger is healthy and goes well with everything. Tongs: the most useful equipment.


You've opened a new restaurant on the beach in the Algarve. What can we expect from "casual" Chakall at Praya?
Well, we can expect to be very well served in a vacation place, were usually the customers are relaxed. Most importantly, quality products, variety of tapas, great drinks, etc… This is the place where I would love to be served.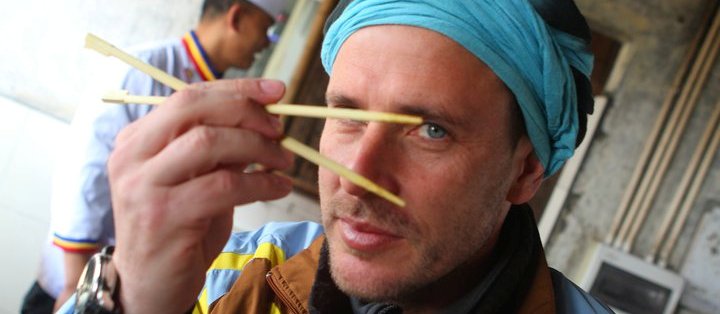 Where do YOU go (in Portugal) to relax? Do you have a special place to sit, enjoy a coffee, or glass of wine, and take in the world?!?!
Well, my house in Lourinha is one of these places. It sits in front of a valley. And now, Praya starts to give me this feeling of peace…


When family and friends visit from Argentina, where do you take them to provide the quintessential Portuguese experience?
In Lisbon, after I have taken them to my restaurant Quinta dos Frades, I take them to O Poleiro, where they serve really good Portuguese food.


And finally, what do you keep under your turban?
Inspiration….


For more information, visit Chakall's website, or Divine Cuisine website.