Want to experience something truly unique…interesting…and fun?!?!  Conrad Algarve has officially unveiled the Conrad experiences 1 | 3 | 5, a unique set of distinctive experiences lasting 1, 3 or 5 hours, depending on your availability!
--------------------------------------------------
--------------------------------------------------
Based on the Conrad Hotels concept of Stay Inspired, which aims to make each location a storyteller for its destination, this hand-picked selection of activities relating to gastronomy, adventure, family, art, and wellness and beauty, offers guests unforgettable experiences.
At Conrad Algarve, Experiences 1 | 3 | 5 includes:
•  The Cork Route, with a visit to São Brás de Alportel and its cork factory
•  Clam Harvesting in the Ria Formosa, including a boat ride and magnificent lunch on Ilha Deserta at a restaurant
     specializing in superb local fish and seafood
•  Portuguese Water Dogs, these canines have a rich Algarvean history and a lovely personality.
A full list of activities can be found in the StayInspired.com site, and scheduled on the Conrad Concierge mobile app.
"There is a new generation of younger leisure travellers, looking for more than what the hotel has to offer," explains Stuart Foster, Vice President, Marketing, the Luxury Hilton Worldwide brands. "We decided to differentiate ourselves from other hotels and create these experiences that help our guests explore the background the area visiting."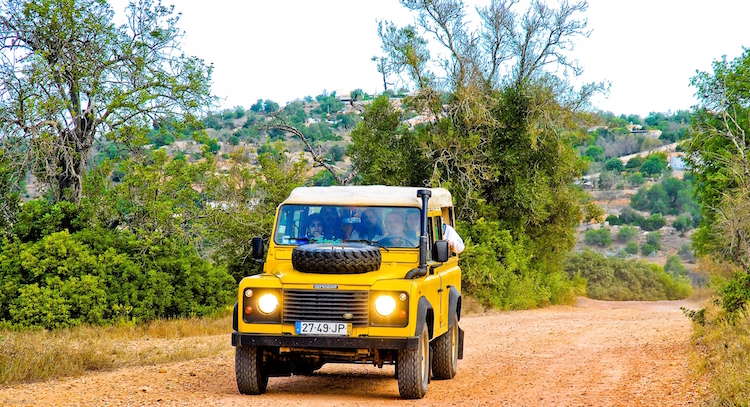 Peter Jon Lindberg, Director of Inspiration for Conrad Hotels & Resorts adds, "The culture of the Stay Inspired program relies heavily on the suggestions of our local employees, because they, more than anyone, know the destinations. In terms of the experiences of diversity, the Algarve is one of the most interesting and complete destinations of the 17 that already have these itineraries."
Read more about the fabulous resort at the luxury resort on the Conrad Algarve website.
Conrad Algarve
Estrada da Quinta do Lago
8135-106 Almancil
Central Algarve
Phone: +351 289 350 700
Email: experiences.algarve@conradhotels.com