Fresh fish and seafood.  A warm summer night with a slight cool breeze.  A chilled glass of Portuguese wine. A  shimmering pool nearby reflecting the stars in the clear sky.  Ahhhh.  It's purely a Conrad Algarve experience.
For Summer 2016, the Conrad Algarve introduces a new dining venue, the Dado Seafood Restaurant.  Sit al fresco near the relaxing Dado pool.  Select from a wide array of fresh fish, or choose a crustacean from the aquarium.  Relax and enjoy your delectable selection prepared by Conrad Algarve's Chef Osvalde.
[ad name="Conrad Banner"]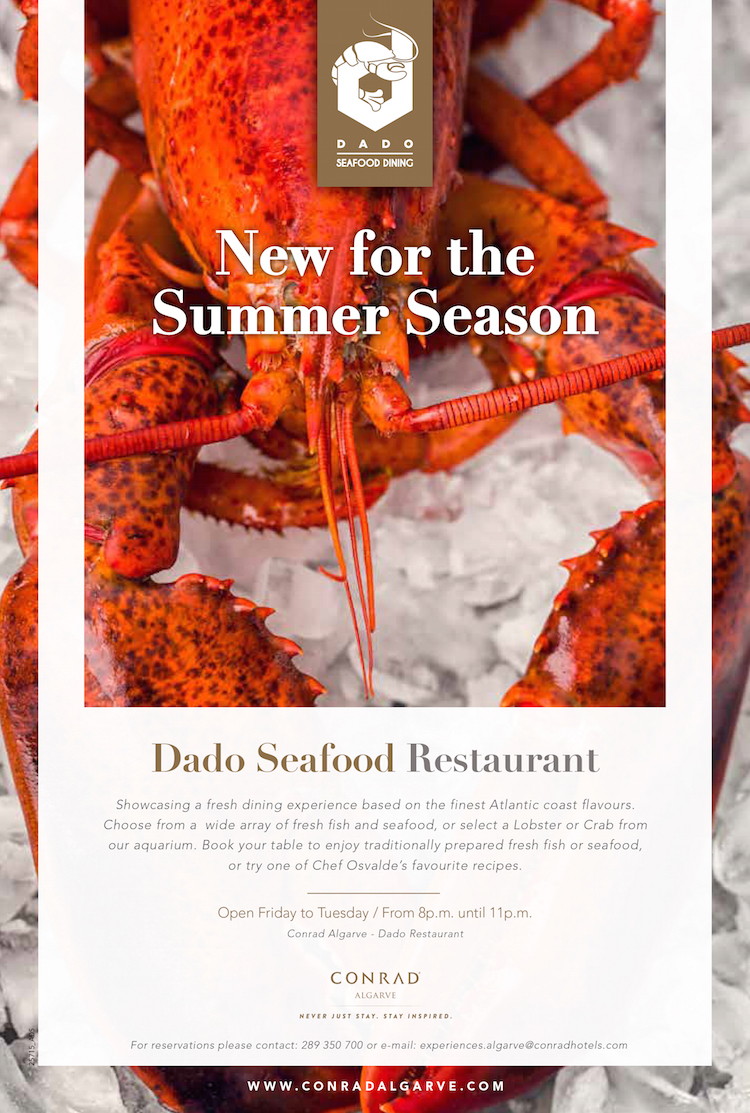 Read more about the fabulous resort on the Conrad Algarve website.
Conrad Algarve
Estrada da Quinta do Lago
8135-106 Almancil
Central Algarve
Phone: +351 289 350 700
Email: experiences.algarve@conradhotels.com
Summer Venue: Friday to Tuesday – 20:00 to 23:00