It's safe to say that Central Portugal is one of our favorite places to explore, experience and escape. Whether it's cool urban art in Covilhã, rock etchings in the Côa valley, schist villages strewn across Serra da Estrella or a hip new restaurant in Aveiro, Central Portugal never fails to pique our interest with surprising new adventures.
Our latest find is a cool new cool hotel, re-imagined from a centuries old convent. The Convento da Sertã Hotel, in Sertã, between Coimbra and Castelo Branco, is a unique and comfortable place for a weekend getaway or long-term stay.
--------------------------------------------------
--------------------------------------------------
The convent of Santo Antonio was founded in 1634 and construction began in 1635. Run by Franciscan monks, the convent was a fixture in the community. It included a church, cloister, workshops and an impressive library. In 1772, Queen D. Maria established the "School to Read, Write and Count," further positioning the convent as the center of learning and faith in the town.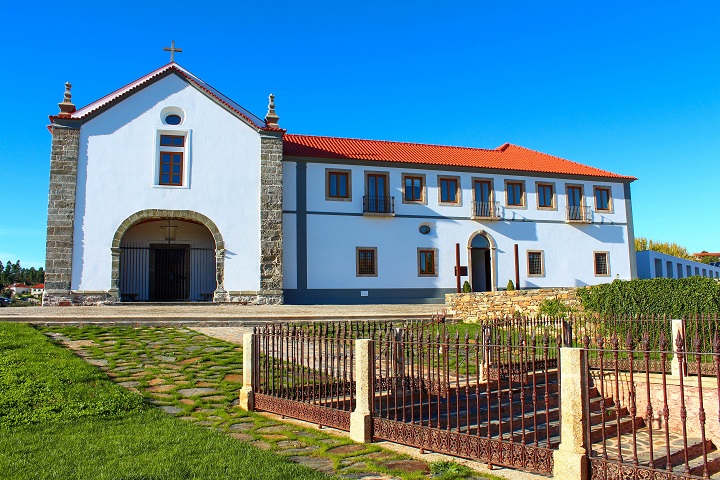 In 1834, with the demise of religious orders, the convent was presented to Carlos António Mascarenhas Pimenta as gratitude for his service as Civil Governor of Santarém. It changed hands numerous times before being purchased by the city of Sertã in the 1920s. Over the years, the convent was HQ for the local police, a jail for the GNR and even a primary school. Finally, in 2013, the space went through significant renovations, transforming into the Convent da Sertã Hotel.
Much of the original architecture was salvaged in the design of the hotel. Stone columns and arched doorways are meticulously refurbished. Stone ceilings in the main building are cleaned and fortified. These rustic elements blend perfectly with the elegant smooth walls and modern décor.  Finely refinished antique furniture gets placed next to chic contemporary pieces to complete this unique calssic vs.  21st century ambiance.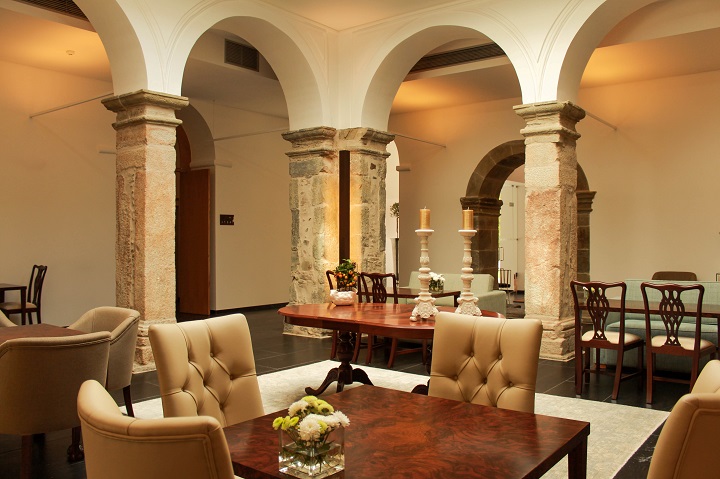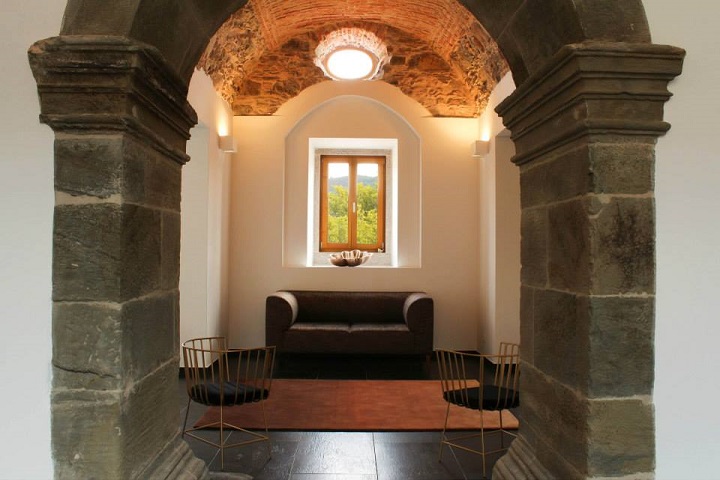 Accommodations are set within the old building as well as newly constructed annexes.  Rooms with names such as the Prestige, Premium, Romantic and Classic, mean a variety of experiences can be expected inside the convent.  All rooms come with air conditioning, free wireless, HDMI , USB and Audio, flat screen cable TV and a safe.  Breakfasts are served daily in the dining room.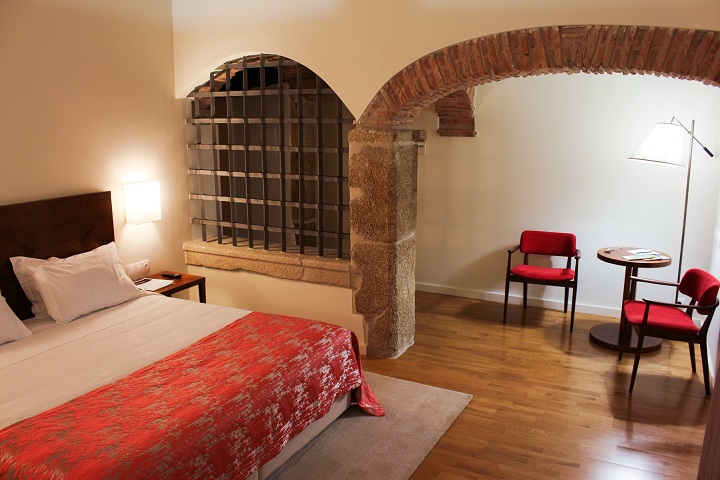 Time to relax?  Convento da Sertã has a refreshing saltwater pool.   Swim, float, or just lounge in the sun.  The kids can play at the nearby playground.
The aptly-named "Get Away from It All" Zone takes relaxation to the next level.  A full menu of treatments provides a range from traditional and stone massages, to pre-natal and Ayurvedic therapies.  For the face and body, special therapies have been designed using original Thalgo marine-based products.  Therapists provide personalized facials based on your facial features and skin type.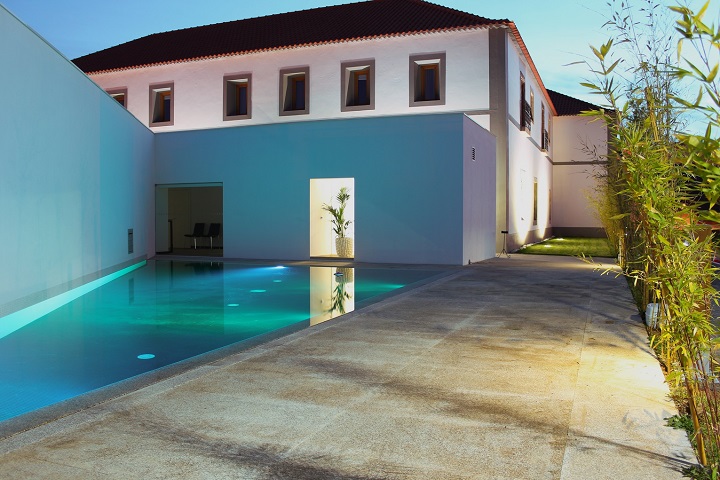 At two nearby restaurants, Ponte Velha and Santo Amaro, guests can savor the specialties of the Beira region.  Maranho is a local favorite, typically made of a casing stuffed with goat meat, onion, ham and rice and heavily spiced with mint, paprika, parsley and other spices.  Bucho Recheado is a similar type dish but stuffed with pork, chicken, ham, lean sausage, eggs, rice, bread and a lot more.  These restaurants are a pleasant extension to the Convento da Sertã experience.
For more information, visit the Convento da Sertã website.
Convento da Sertã Hotel
Alameda da Carvalha
Sertã
Central Portugal
Phone: +351 274 608 493
Mobile: +351 913 061 047
E-mail:  geral@conventodasertahotel.pt