For limited time, Curiosa Indoor and Outdoor is having a special sale on its large collection of box spring beds. Whether you want to treat yourself or your guests, you can always find the perfect bed at Curiosa.
Caresse is a Dutch bed manufacturer with years of experience in the bed business. Curiosa is the exclusive seller in Portugal for this high-quality brand.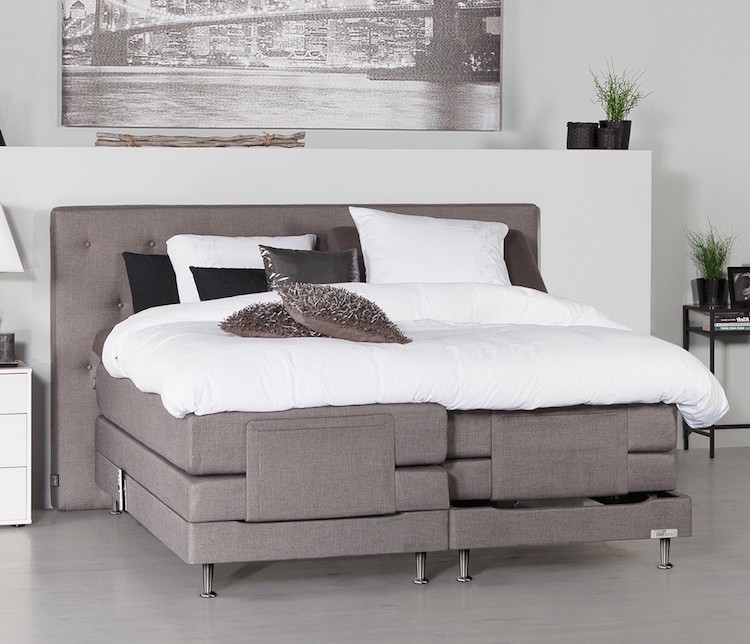 Caresse beds are engineered to shift from a full horizontal position into a seated recline. It's unique "pull back" system means the more the mattress moves to the rear, the further back the head position raises. This creates an optimal sitting position relative to the bedside reading lamp, nightstand and television.
All Caresse boxsprings are made exclusively with the finest in comfort materials, including cold-foam, purified wool and cotton. Curiosa carries a large selection of colors in five different fabrics.
Compliment your new Caresse bed with additional bedroom accessories, such as lights and storage, from the Curiosa showroom.
Learn more about Curiosa at the Curiosa Portugal website, or read our coverage on the Curiosa page on Portugal Confidential.
Curiosa Portugal
Sitio do Troto
EN 125, CX 385-A,
(On EN125 between Faro and Almancil)
Almancil
Algarve
Phone: +351 289 391 373
Email: info@curiosaportugal.com
Hours: Monday to Saturday – 9:00 to 19:00