Scientists and researchers have to eat too! So now, there is a fabulous new restaurant at the Champalimaud Center for the Unknown in Lisbon to sate their appetites. Darwin's Café, named for the famed researcher responsible for the theory of natural selection, is a great new spot to grab a bite in between data gathering and hypotheses testing.
Yet, you don't have to be a PhD to get through the door. The accessible location near Belem makes for a trendy dining spot to stop for lunch, light afternoon dishes, or dinner and cocktails.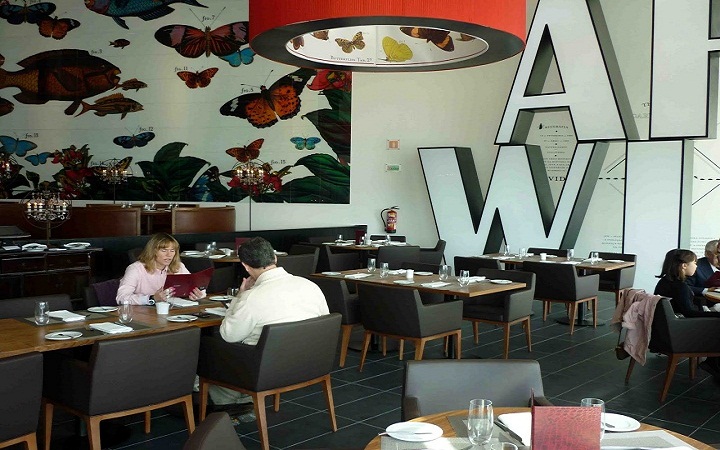 Darwin's Café is a partnership between Portugal design house Lanidor, and the Champalimaud Foundation, sponsors of the research facility. This recently completed center of contemporary design sits facing the Tagus River. The facility's unique design is by Indian architect Charles Correa. The Champalimaud Foundation intends to stimulate biomedical research primarily in the fields of neuroscience and cancer. In addition to research facilities, the complex also features an auditorium, outdoor amphitheater, and now, Darwin's Café.

Heading up the kitchen is Chef Antonio Runa from Lanidor's popular in-store Caffé Avenida. For the opening, Runa has borrowed many of the most popular dishes from the Caffé. Dishes are simple, based on traditional Portuguese concepts, but with a slight innovative twist. As the excitement of the opening passes, Runa plans to design signature dishes for Darwin's Café that will set this eatery apart from others in the city.
————————————————–



————————————————–
For now, stop by for soups, salads, quiches and light meat dishes for lunch. If you work through the lunch hour, Darwin offers burgers, sandwiches and pastries throughout the afternoon and early evening. For dinner, expect a variety of risottos, beef and pork loins, and fish. Try the bacalhau with olive crust!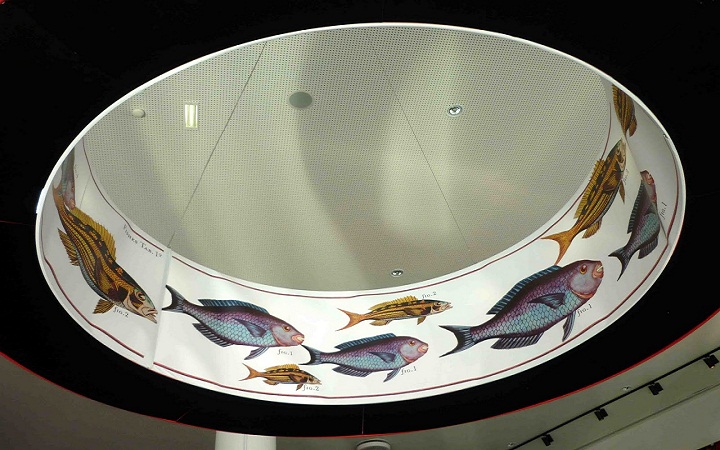 If Darwin himself came in for dinner, he would feel right at home. The ambiance is a fusion of old world science library with 21st century architecture. Huge floor to ceiling windows fill the room with sunlight. Book motifs decorate the walls, and illustrations of various species pop up as accents. A large terrace will open soon, offering alfresco dining with great views of the undulating curves of the building and Tagus River.
For more information, visit Darwin's Café website.
Darwin's Café
Champalimaud Foundation Center for the Unknown
Avenida de Brasília
B Wing (Boksburg)
1400-038 Lisbon
Phone: +351 932 032 579
Hours:
Lunch – Everyday 12:00 to 15:30
Snacks – Wednesday through Sunday – 16:00 to 18:30
Dinner – Wednesday through Sunday – 19:30 to 23:00