Our friends at Delightfull, a sister company of amazing furniture company Boca do Lobo, are at it again. They've created a beautiful new, contemporary lamp ideally suited for many different styles of interior design. Yet, take another look. Does this lamp remind you of anyone? Here's a hint: Amy!
————————————————–
[ad name="Google Adsense Image Banner for Posts "]
————————————————–
As you probably know, Delightfull is a Portuguese company whose mission is to create lighting that not only illuminates the room, but also makes a design statement itself. Delightfull pride themselves on innovative design as well as superb craftsmanship.
Amy is Delightfull's latest creation. Its unique shape is a tribute to British singer and songwriter Amy Winehouse. The shade is inspired by the distinctive beehive hairdo of the unconventional, but adored, artist.
This lamp design is produced in both floor and desk models. It is finished in lacquer with gold or chrome plating. The height of the floor lamp is adjustable and slightly inclined to the front.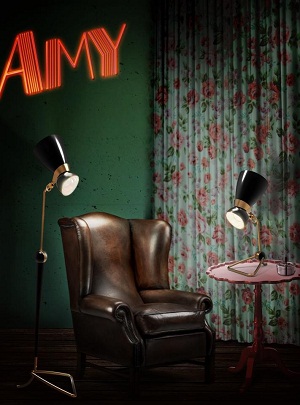 Delightfull products are sold primarily to the design trade. So if you want one, you better get cozy with an interior designer. Or, to learn more about purchasing product, contact the Delightfull directly.
For more information on Amy and other amazing lighting products, visit the Delightfull website.
Delightfull
Travessa Marques de Sá 68
Rio Tinto 4435-324
Phone: +351 224 881 669
Fax: +351 224 887 170
Email: info@delightfull.eu