Having a dinner party? Invite Vista Alegre and Christian Lacroix! The respected Portuguese manufacturer of fine porcelain and glass, and the renowned French fashion designer have come together to create elegant tableware and decorative objects to adorn your dining table.
————————————————–
[ad name="Google Adsense Image Banner for Posts "]
————————————————–
The special relationship launches with four distinctive patterns, that also work well when mixed together. They are "Butterfly Parade", "Picassiete", "Sol y Sombra" and "Forum." According to Vista Alegre, "This union results in a sumptuous mix of colors and patterns, stripes and graphic motifs, flowers and baroque motifs, irreverent replicated parts that are unique and contemporary."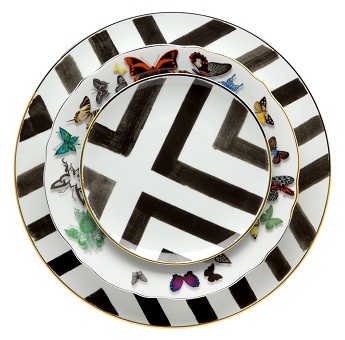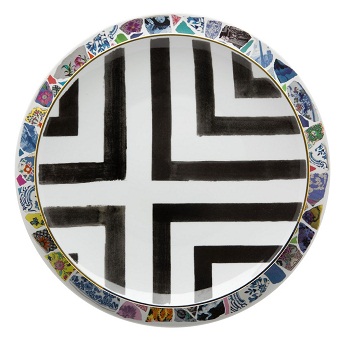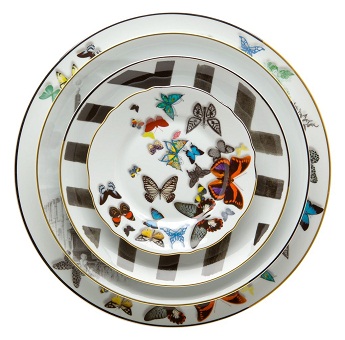 Since 1812, Vista Alegre has been producing fine porcelain from its factory estate in Ílhavo (near Aveiro). In 1829, it was named Royal Factory for recognition of its art and industrial success. Vista Alegre services are on the official tables of the President of the Portuguese Republic, Queen Elisabeth II of England, King Juan Carlos of Spain, Queen Beatrice of Holland, ex-President Ronald Reagan of the United States, and most recently by the President of Brazil.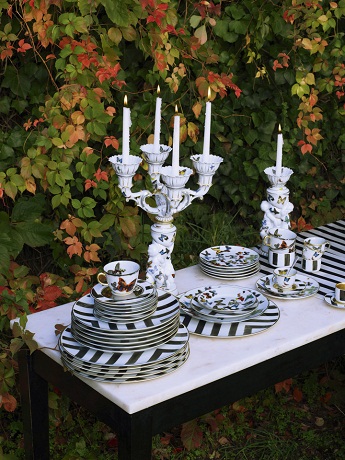 The Christian Lacroix collection is available at Christian Lacroix boutiques around the world. Vista Alegre also offers the collection in their branded shops in  Portugal, Spain, Angola and Mozambique. Click here for store locations in Portugal.
For online orders and to learn more, visit the Vista Alegre website.