He's been quoted as saying El Bulo Social Club is his newest and last restaurant. Chakall, the popular, turban-wearing, Argentina-born, television celebrity chef brings new life, Latin flare and South American cuisine to an abandoned warehouse in the Marvila area of Lisbon. El Bulo Social Club is intended to be fun and festive, without pretenses. It's a meeting place for casual food at any time, perhaps with live music, games on the TV, tasty signature cocktails and tango dancing.
--------------------------------------------------
--------------------------------------------------
The former wine storage warehouse has been transformed into an Argentinian neighborhood hangout. With 700 m2 of space, there's plenty of room for dining, performance and dance area, and a shop. Dominating the room is a massive mural with the vibrant colors, Latin American spirit, and images of the Virgin of Gualdalupe and Gauchito Gil.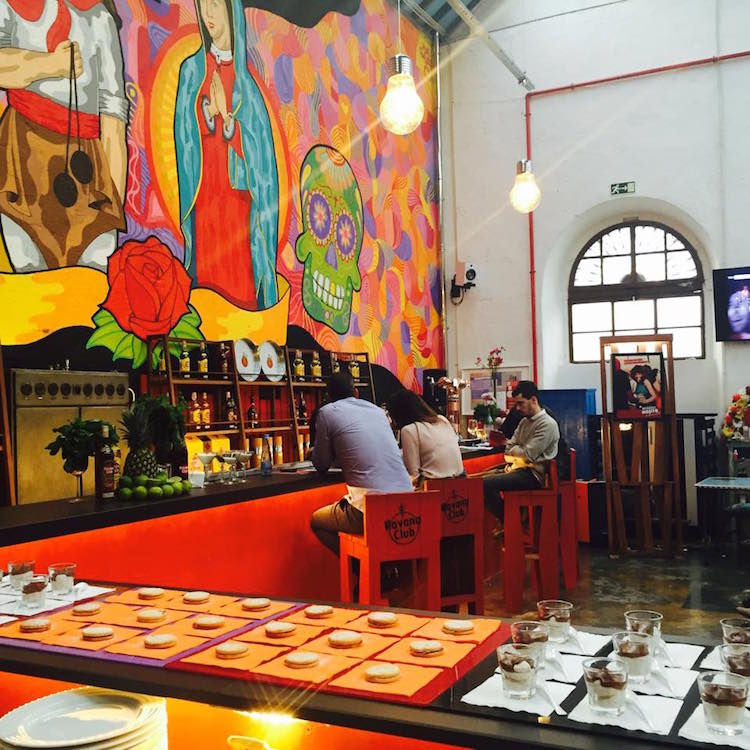 On the menu are Argentinian and Peruvian favorites, such as ceviches, empanadas and beef from the pampas. Additional items include, pizza with chees and onion, ribeye steak with black beans and sweet potato, and a tritoque made with steak, egg, black beans and peanut butter. Save room for creamy dulce de leche and flan.
For more information, visit the El Bulo Social Club Facebook page.
El Bulo Social Club by Chakall
Praça David Leandro da Silva 9A
Marvila District
Lisbon
Phone: +351 218 619 027
Hours:
Tuesday to Thursday – 12:00 to 24:00
Friday & Saturday – 12:00 to 02:00