Prestigious Lisbon gallery São Mamede presents "Enter the Quantum", another exhibition of works by multiple award-winning photographer Alexandre Manuel. Through a keen eye and expert technique, Alexandre creates uniquely ethereal, beautiful, haunting, introspective images. "Enter the Quantum" is on display at the gallery from 25 June to 18 July.
The public is invited to the opening reception for the exhibition on Thursday, 25 June at 19:00. Alexandre Manuel will be in attendance.
--------------------------------------------------
--------------------------------------------------
"I am passionate about landscapes," says Portuguese and French Alexandre. "I try to create a continuous scene that is untouched by time and only framed by traces of human contact in structures, rocks and maritime locations."
Recently, Alexandre was named "2015 European Professional Landscape Photographer of the Year 2015″. He also took 2nd and 3rd place awards at the Px3 Prix de la Photographie in Paris, and was selected as a "Top 10 Finalist" in the Sony World Photography Awards.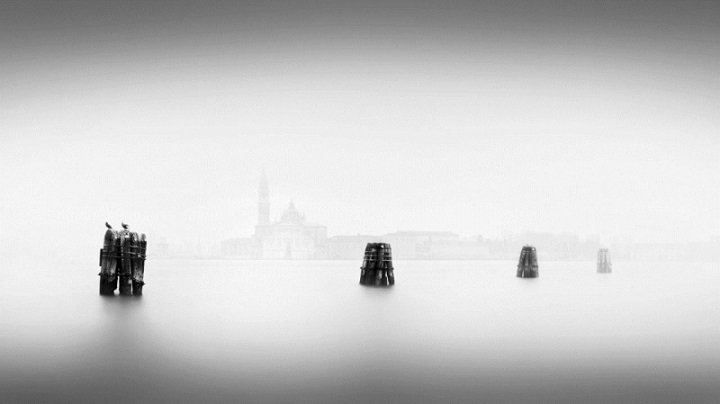 Alexandre Manuel, "Spectral II 156)11" 2015, Photography with Diasec face, 76 cm x 135 cm
(Image at Top) Alexandre Manuel, "Escape 156)04", 2014, Photography with Diasec face, 76 cm x 136 cm
Click here to see works from a previous Alexandre Manuel exhibition.
For more information, visit the Galeria São Mamede website.
Galeria São Mamede
R. Escola Politécnica, 167
1250-101 Lisbon
Phone: +351 213 973 255
Email: galeria@saomamede.com
Hours:
Tuesday to Friday – 10:00 – 20:00
Saturday: 11:00 – 19:00