Unquestionably, Madeira gets much of the attention as a one of Portugal's premier holiday destinations. And, Funchal, the island's business center, is typically the location of choice for those seeking luxury resorts. Yet, when the hip music and film crowds need an escape, they drive 25 minutes outside of Funchal to a cool, mountain top, design hotel with breath-taking views. We decided to join them. We are checking in to Estalagem da Ponta do Sol.
--------------------------------------------------
--------------------------------------------------
Estalagem da Ponta do Sol sits high atop a mountain overlooking the small 500-year-old coastal village of Ponta do Sol. Traditional quinta buildings have been refurbished and utilized in harmony with newly-built contemporary structures. Together, they are strategically incorporated into mountain landscape. A street-level elevator whisks guests up the mountain side to a glass walkway connected to the main building. More passageways and paved trails lead out to the accommodations and numerous facilities. At this design hotel, architecture and nature are seamlessly joined.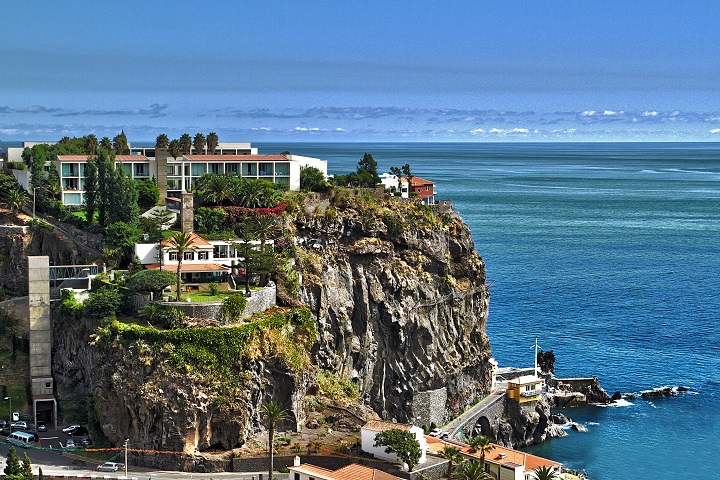 There are 54 rooms at Ponta do Sol. Each comes with a spectacular design feature—extraordinary sea and mountain views from floor-to-ceiling glass doors that open to a terrace or balcony. When not staring out the window, guests relax in contemporary minimalist environments of black and white, and enjoy the free wifi, cable TV and coffee/tea service.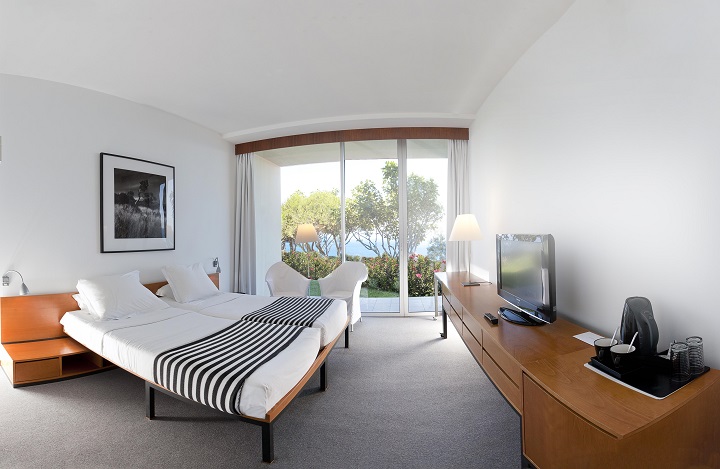 Architecture fans will enjoy the long, rectangular glass-walled restaurant stretching out across the side of the mountain. Foodies will delight with the menu of Mediterranean, vegetarian and regional Madeira cuisine.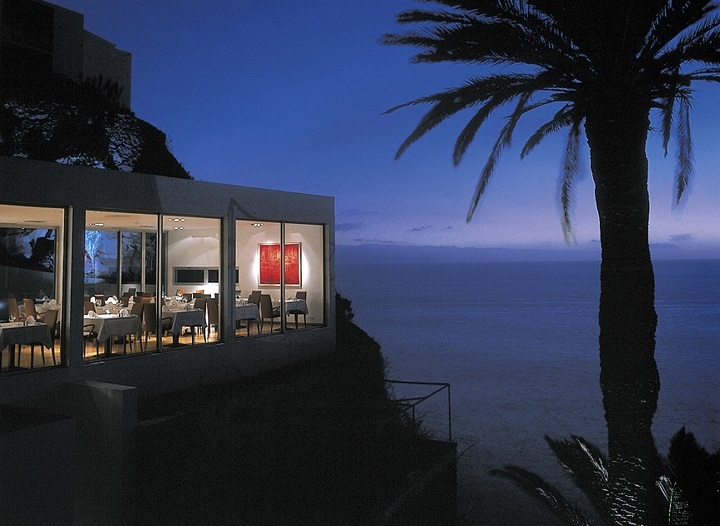 No doubt, one of the most popular areas of the hotel is the large outdoor infinity pool and deck with astounding 180º views of the ocean. In the winter, it's heated to a pleasing 24ºC. Similarly impressive and enjoyable is the Jacuzzi with equally phenomenal views.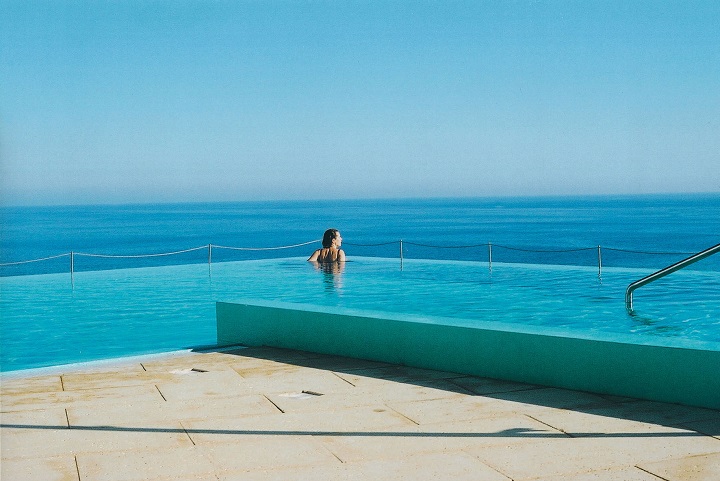 Inside, a pool heated to 30ºC, provides another vantage point to the vast Atlantic. Dry and steam saunas, and a fitness center, compliment complement the wellness experience.
Organizers of the International Micro Film Festival assemble at Ponta do Sol, as do attendees of the international digital music festival (known as the Madeira DIG Festival). Unique, curated concerts at the hotel are always favorite summertime events.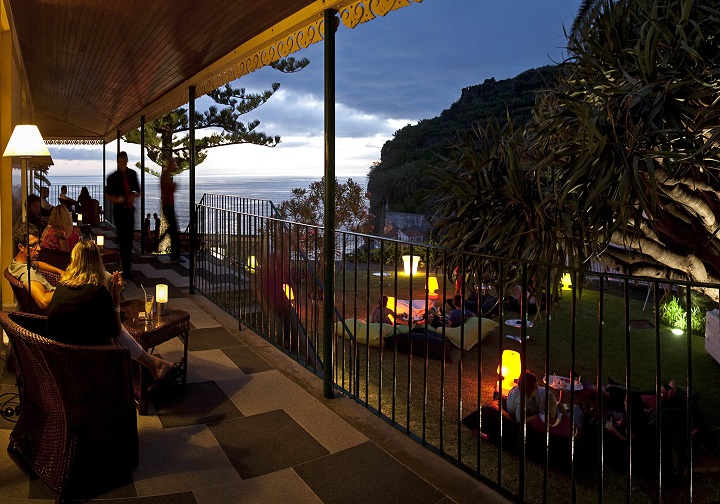 For more information, visit the Ponta do Sol website.
Estalagem da Ponta do Sol
Quinta da Rochinha
9360-121 Ponta do Sol
Phone: +351 291 970 200
Fax: +351 291 970209
Email:  info@pontadosol.com