The name evokes images of a foreign laboratory. Indeed, it is a unique space dedicated to the development of creative concepts. It is right in the heart of Porto, and it is serving some of the most innovative food in Portugal's ever-expanding and highly-competitive gourmet scene. It is Euskalduna Studio, a dining experience by rising-star Chef Vasco Coelho Santos.
--------------------------------------------------
--------------------------------------------------
Euskalduna Studio started out as a workshop of sorts. After Coelho Santos returned home from training in the northeastern regions of Spain—in the Basque Country at Mugartiz and Arzak, and in Catalonia at El Bulli—he created the space to experiment and test ideas and techniques for private clients. After honing his skills for a couple of years, he decided to open to the public, maintaining the intimate and personal environment. Euskalduna (meaning "Basque" in Basque language) Studio was born.
The "workshop" philosophy carries over into the space. Only 16 seats fill the modern design dining room, eight via a counter overlooking the open kitchen and two tables of eight. Guests get up-close-and-personal to the preparation process.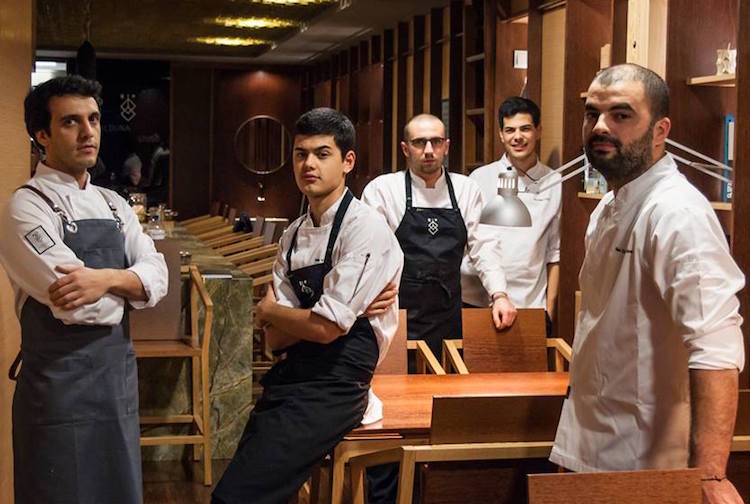 The Euskalduna Studio Team, with Vasco Coelho Santos on the right
Cuisine is international, with a focus on creativity. There is no menu to select from. Rather, Coelho Santos prepares ten moments to enjoy, from starters and mains to desserts and surprises. The experience is €70 per person.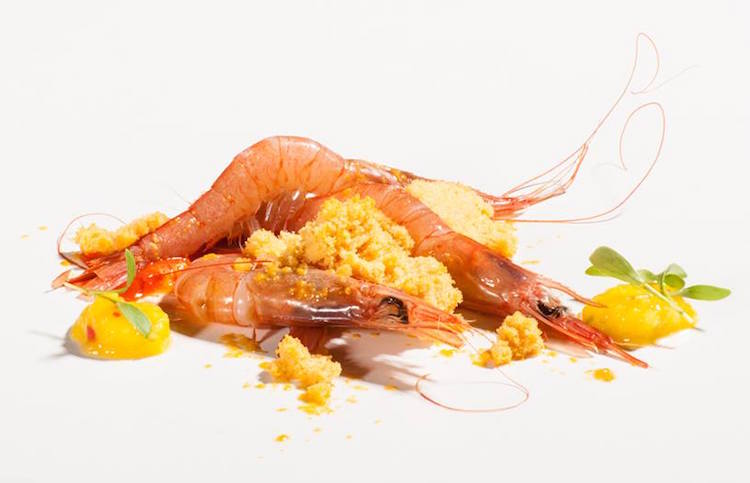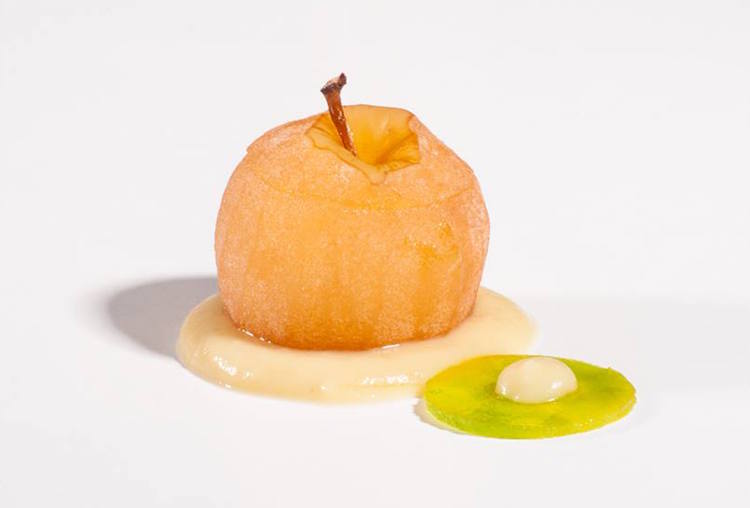 (at top) codfish cakes, (above) Algarve prawns with mango and curry slush, (bottom) Apple in four textures
For more information, visit the Euskalduna Studio website.
Euskalduna Studio
Rua de Santo Ildefonso, No. 404
Jardim de São Lazaro
Baixa
Porto
Phone: +351 935 335 301
Email: reservas@euskaldunastudio.pt
Hours: Wednesday to Saturday – 19:00 to 23:00
Photos: Euskalduna Studio