In Viana do Castelo, in northern Portugal, there is a place that must be a chocolate lover's dream come true. It is the old Avianense Chocolate Factory, built in the early 1900's, bit now transformed into a chic, boutique hotel, restaurant and museum. So, pack your bags and meet us at the Fabrica do Chocolate Hotel (Chocolate Factory Hotel).
--------------------------------------------------
--------------------------------------------------
Signs of the chocolate experience abound in the building design.  Brickwork resembles chocolate bar squares, and thick, goo-y liquid seems to ooze from ceilings and walls.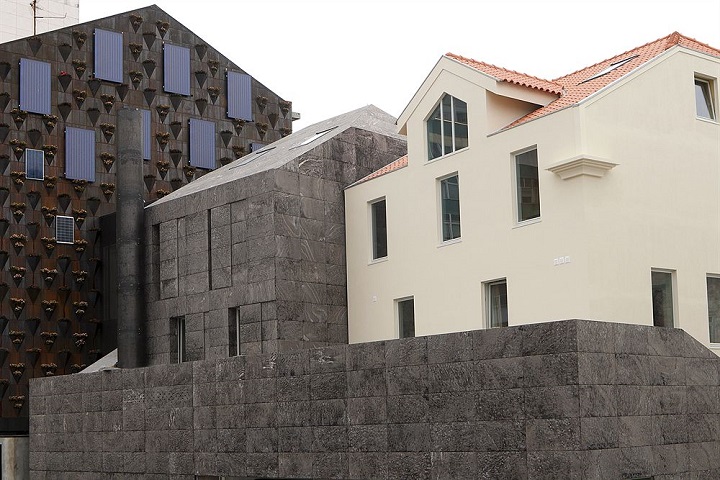 The four-star hotel has 18 rooms, all devoted to the dark delicious delicacy. Themes range from romance and literature to music and film. Double- and single-bed rooms are both available. Or, take a one of the five duplex suites for the family.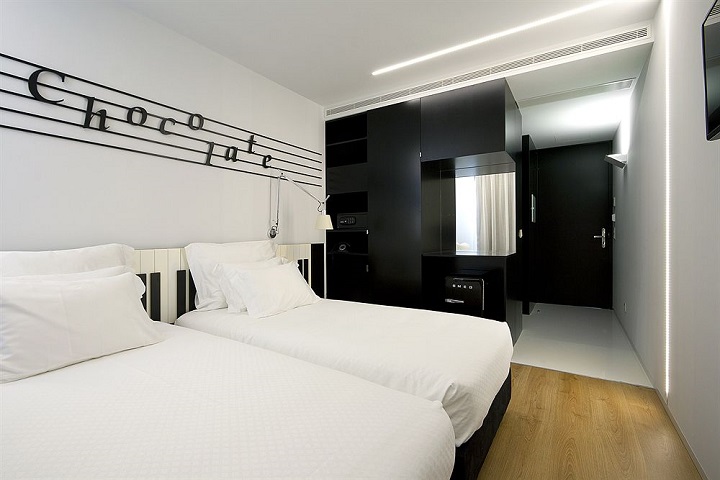 Chef Pedro Arújo is in charge of the Fabrica do Chocolate restaurant. As you might imagine, he has created a menu around the core ingredients of cocoa and chocolate. Consider an appetizer of creamed peas with cocoa and red chili, followed by veal loaf with cocoa and fried saffron potatoes, ending with an assortment of chocolate desserts, including a trio of mousses.
The lower level houses the Fabrica do Chocolate museum. This 500m2 space is divided into five rooms exploring different themes, from the origins of cocoa, the history of its distribution, and an analysis of the delicacy across literature, music and pop culture. The museum ends with a visit to the factory floor, allowing visitors to engage in the chocolate-making process.
For more information, visit the Fabrica do Chocolate website.
Fabrica do Chocolate
Rua do Gontim, 70 to 76
Viana do Castelo
Portugal
Phone: +351 258 244 000
Mobile: +351 933 299 890
Email:  fabricadochocolate@fabricadochocolate.com