Weary from walking the calçada streets Lisbon? Tired from too much shopping in the boutiques? Need a bite to eat, but traditional soup and sandwich doesn't sound appealing? There is a little refuge hidden in away in the Chiado that is the ideal place to escape the urban hustle and bustle.
--------------------------------------------------
--------------------------------------------------
Fábulas is a quaint and inviting space to meet friends, or spend a quiet afternoon by yourself. It is in the bottom of an old building off the steps leading from the Rua Nova do Almada. The walls are rough hewn and the arches provide that old world feel. Over-stuffed sofas offer comfort, and old sewing machine tables provide a place to set your tea. Chair sin little niches are great for quality alone time. Open up your laptop, as Fábulas is a wifi zone…or just grab a book or magazine placed for your convenience around the café.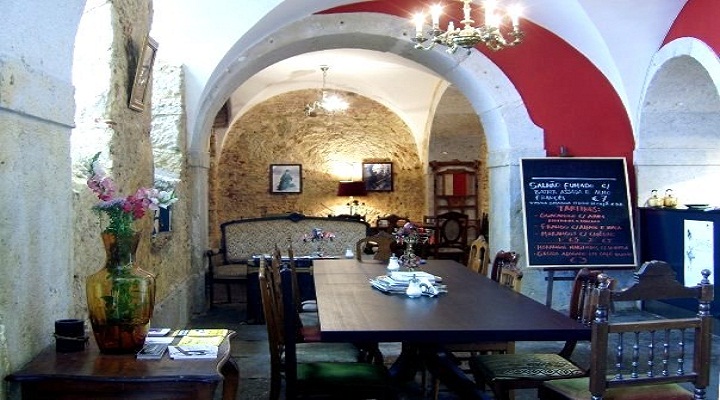 When you get hungry, Fabulas has a great menu of interesting items to nosh on. Great salads such as spinach brie and walnuts, or arugula, pear and chevre foam. Sandwiches are available ranging from tuna, tomatoes and mashed olives, to brie and smoked ham. There is also an assortment of crepes, couscous dishes and even burritos! Try the scrambled egg and chorizo burrito for breakfast! An abundance of cakes and pastries are also offered to satisfy your sweet tooth.
Fábulas is also an art gallery. Space is set aside for rotating exhibitions by local artists. And certainly, this space is ideal for new exhibitions openings, and the occasional performances by musical artists.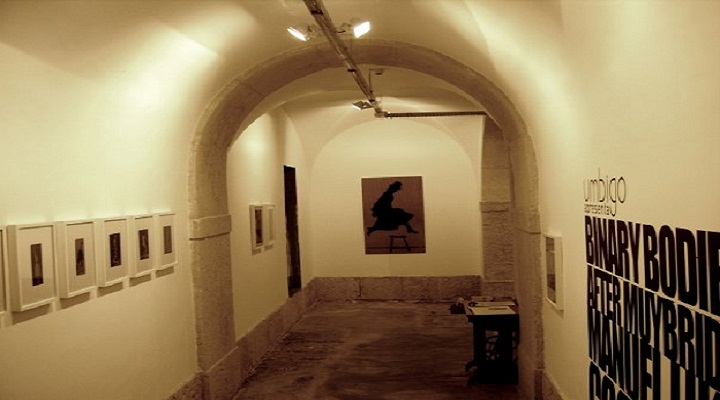 To learn more about this truly unique and special café, wine bar, gallery, wifi zone, visit the Fábulas Café website.


Fábulas Cafe
Calçada Nova de São Francisco 14
Lisbon
Phone: +351 216 018 472
Email: galeriafabulas@gmail.com
Hours
Monday to Wednesday – 12:00 to 24:00
Thursday to Saturday – 12:00 to 1:00
Sunday – 12:00 to 23:00