UPDATE:  Winners announced in the competitive categories for FantasPorto Film Festival 2013 (see winners in blue below).  
——————————–
Porto once again warmly welcomes aliens, psychos, fairies, robots and scary screaming children. Yep, it's that time of year again. FantasPorto, the Fantasy and Science Fiction Film Festival returns 25 February through 10 March. Feature films and shorts from Portugal and around the world will unspool at the Rivoli Theatre for 15 days celebrating the very best of macabre film.
————————————————–

————————————————–
Perhaps due to its 33 successful years, FantasPorto is one of the world's leading film festivals focusing on horror, science fiction and fantasy. Renowned directors have screened films here including James Cameron, Guillermo del Toro, Roland Emmerich, Pedro Almodóvar, Peter Jackson, Danny Boyle Roberto Rodriguez and Lc Besson.
Opening Night Film is Mama, a Spanish and Canadian collaboration directed by Andrès Muschietti and produced by Guillermo del Toro. Closing Night film is American film Robot & Frank, directed by Jake Schreier, Frank Langella, Susan Sarandon and Peter Sarsgaard.
Several categories of films will compete for prizes at the festival. They include:
Feature Films in Competition
Ace Attorney – Takashi Miike (Japan) After – Ryan Smith (United States) Berberian Sound Studio – Peter Strickland – (Great Britain) – Best Actor:  Toby Jones Closed Circuit – Giorgio Amato (Italy) Codependent Lesbian Space Alien Seeks the Same – Madeleine Olnek (United States) Forgotten – Alex Schmidt (Germany) – Best Screenplay Insensibles – Juan Carlos Medina (Spain) Iron Sky – Timo Vuorensola (Finland/Germany/Australia) – Best Special Effects/Cinematography Mama – Andrès Muschietti (Spain/Canada) – Best Film Award Fantasporto, Best Direction, Best Actress:  Jessica Chastain O Apóstolo – Fernando Cortizo (Spain) – Jury's Special Award Thale – Aleksandre Nordaas (Norway) Vanishing Waves – Kristina Buozyte (Lithuania/France/Belgium)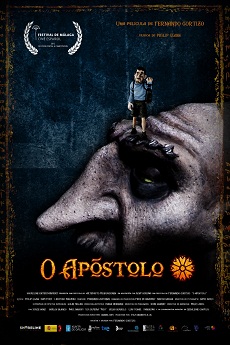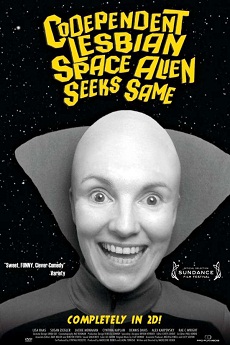 Short Films in Competition
Alexis – Alberto Evangelio (Spain) And Death Will Be Alright – WeAreTresGentil (France) Beyond That Wasteland – Daniel Wirtberg, Jenny Wilson (Sweden) El Vagabundo – Jorge Blas (Spain) Hotel – Jose Luis Aléman (Spain) – Best Short Film Linear – Amir Admoni (Brazil) Look – Jane Mumford, Justine Klaiber (Switzerland) Nostalgic Z – Karl Bouteller (France) Pohyper – Hui-Ching Tseng (Taiwan) Santas's Night Out– Mundi Vondi (Iceland) The Boy in the Bubble – Kealan O'Rourke (Ireland) The Doctor's Wife – Julian Grant (Untied States) The Door – Alessandro Cubicciotti (Romania) The Spring – Jérôme Boulbès (France) Zimmer 606 – Peter Volkart (Switzerland)
Director's Week Competition
Ace Attorney – Takashi Miike (Japan) Aglaja – Krisztina Déak (Hungary) Delirium – Ihor Podolchak (Ukraine/Czech Republic) Face to Face – Michael Rymer (Australia) Feed Me With Your Words – Martin Turk (Slovenia) Kauwboy – Boudewijn Koole (Netherlands) – Directors Week Best Screenplay Award Otro Verano – Jorge Arenillas (Spain) Pietá – Kim-Ki-Duk (South Korea) – Directors Week Best Film  Award, Best Actress:  Lee Jung-Jin Tenth Day – Vassilis Mazomenos (Greece) The Deep Blue Sea –Terence Davies (United States/Great Britain) The Exam – Peter Bergendy (Hungary) The Seasoning House – Paul Hyett (Great Britain) The Weight – Jeon Kyu- Hwan (South Korea) White Tiger – Karen Shaknazarov (Russia) – Directors Week Jury's Special Award, Best Director, Best Actor:  Aleksey Vertkov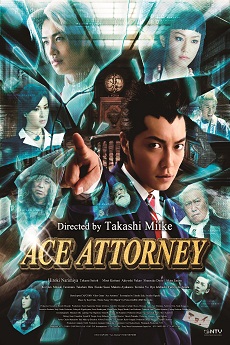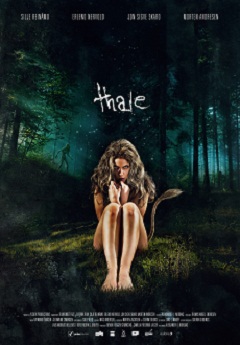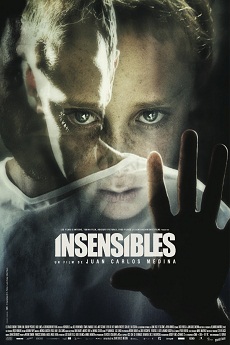 Portuguese Films in Competition
A Nau Catrineta – Artur Correia Cinemática – João Costa Eroticon – Ernesto Pinto Incredulous Voice – Inês Freitas, Miguel Mendes Love's Physics – Joana Mendes Lúcio – Rui António Mia Mia Sudan Tamam Tamam – Luís Moya – Best Portuguese Film  Nu Feminino – Raquel Vidal O Lago – Tiago Pimentel O Som do Silêncio – Paulo Grade, João Lourenço Pó – Afonso Pimentel Sapos e Bruxas – Luís Pedreira Transgressão – Pedro Farafate
Several special homages are scheduled for this edition. For its 65th anniversary, the Michael Powel and Emeric Pressburguer film The Red Shoes will receive a special tribute. René Laloux's film The Savage Planet receives a celebration on its 40th anniversary. Another key anniversary, its 70th, and another special homage goes to Manoel de Oliveira's Aniki Bobo.
For more information and screening times, visit the Fantasporto 2013 website. Teatro Rivoli Praça D. João I 4000-295 Porto Ticket Office: +351 223 392 201 Fantasmo Porto Office Rua Aníbal Cunha, 84 Sala 1.6 4050-046 Porto Phone: +351 222 058 819 Email: info@fantasporto.com Tickets ■ Regular Ticket: 5€ (may be bought 24 hours in advance) ■ Opening and Closing Ceremonies Ticket: 6€ ■ Season Pass: 80€ Valid for all screenings from 25 February until 10 March, for the Grand and Small Auditoriums. For the Small Auditorium, please go to the Festival Office at the Rivoli 24 hours before each screening. In the Grand Auditorium, a seat is reserved for you. Season Passes can be previously bought at the Fantasporto General Office in Rua Aníbal Cunha, 84 – sala 1.6, (between 10.30-13.00a.m. and 14.30- 18.00p.m. during the week) or at the Rivoli – Teatro Municipal in a date to be announced later on. ■ Buy tickets online at: Visit www.bilheteiraonline.pt See our coverage, including list of winners, from Fantasporto 2012 and Fantasporto 2011.