Question: Where else can you see world premiere movies and Oscar-nominated films, screening alongside a resentful cabbage patch doll and an exorcist in Barcelona? Answer: at Fantasporto International Film Festival. The 35th edition of this globally-popular event takes place at the Rivoli Theater in Porto, 24 February to 8 March.
--------------------------------------------------
--------------------------------------------------
For 2015, 27 features and 19 short films will compete for top awards at this festival dedicated to fantasy films. Additional films will be screened in Directors Week, Orient Express and Cinema Portugués sections. Films from 27 countries will unspool, of which four will make world premieres and six will be European premieres.
On Friday, 2 February, Fantasporto officially opens the festival with the screening of Haemoo. This South Korean film, about smuggling immigrants earned an Oscar nomination in the foreign language category. The Canadian film Patch Town closes the festival on Saturday, 7 March.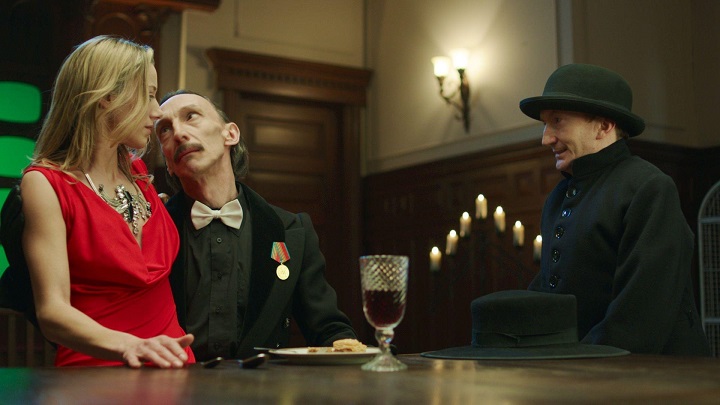 The following films are selected to be screened In Competion at Fantasporto 2015:
Feature Films – In Competition
III – Pavel Khvaleev, Germany/Russia (World Premiere)
Another – Jason Bognacki, United States
Ao Oni – Daisuke Kobayashi, Japan (European Premiere)
Asmodexia – Marc Carreté, Spain
Awaiting – Mark Murphy, United Kingdom (World Premiere)
Be My Cat: A Film for Anne – Adrian Tofei, Romania (World Premiere)
Blood Moon – Jeremy Wooding, United States
Canal – Ivan Kavanagh, Ireland
Crazy Bitches – Jane Clark, United States
Cry From Within – Deborah Twiss, United States
Dead 2: India – Howard J. Ford and Jonathan Ford, UK
Deadly Virtues – Ate de Jong, UK/Holland
Dementia – Perci M. Intalan, Philipines (European Premieree)
Fear Clinic – Robert Hall, United States
Handy – Vincenzo Cosentino, Italy (European Premiere)
Heavenly Sword – Gun Ho Jang, United States
Hoarder – Matt Win, UK (World Premiere)
Horsehead – Romain Basset, France
Hunger of the Dead – Naoto Tsukiashi, Japan (European Premiere)
Hungerford – Drew Casson, UK
Last Survivors ( a.k.a The Well) – Thomas S. Hammock, United States
Let Us Prey – Brian O'Malley, United Kingdom
Liza, the Fox Fairy – Karoly Meszaros, Hungary
Mourning Grave – In-Chun Oh, South Korea (World Premiere)
Omega 3 – Eduardo del Llano, Cuba
Perfect Husband – Lucas Pavetto, Italy
Wolfcop – Lowell Dean Canadá
Short Films – In Competition
Alekto – Thomas Kaufman, Michael Mehring, Germany
Beauty – Rino Stefano Tagliafierro, Italy
Big Horror – Maurice Huvelin, Frnace
Rien Ne Va Plus (Don't Fuck with Luck) – Salaud Morriset, Germany/Switzerland
Ex- Animo – Wojciech Wojtkowski, Poland
El Bosque Negro – Paul Urkijo, Spain (European Premiere)
Habana – Edouard Salier, France
Hard Dream – Behrouz Bagheri, Iran
Interior Familia – Esteve Soler, Spain
Into the Void/ Al Hueco – Marlon Villar, Costa Rica (European Premiere)
La Ultima Cena – Vanessa Quintanilla Cobo, Mexico
Mi Vanidad – Francisco Bautista Reyes, Mexico
Odd One Out – Christopher Rohde, United States (European Premiere)
Portrait – Donato Sansone, Italy
Rien Ne Peut t'Arrêter – David Hourrége, France
Sale Gueule – Alain Fournier, Canadá
Sinners (Les Pécheresses) – Gerlando Infuso, Belgium
Skales – Anastasia Baliou, Greece
Substitute – Nathan Hughes-Berry, United Kingdom
Click here to read the Official 2015 Fantasporto Program.
In 2015, Fantasporto pays tribute to three significant contributors to the world of cinema.  First, the renowned director/writer/actors Orson Welles receives an homage, with screenings of Citizen Kane (1941), which many consider the best film of all time.  Welles' films The Magnificent Ambersons (1942) and Journey into Fear (1943) will also screen. Classic film dancers Fred Astaire and Ginger Rogers also receives special tributes with screenings of eight films, including Flying Down to Rio (1933), Top Hat (1935) and Swing Time (1936).  And finally, Portuguese film director Fernando Vendrell is praised by the festival with screenings of Almirante Reis (2002), Fintar o Destino (1998), 14 de Fevereiro a 1 de Abril l (2002), O Gotejar da Luz (2001), Pele (2005), and Em Segunda Mão (2012).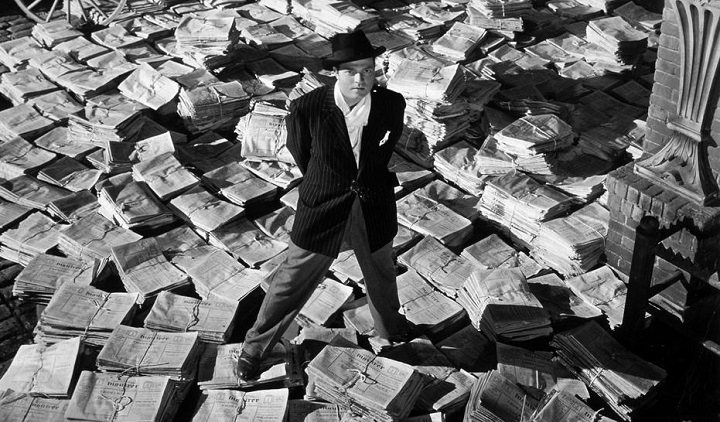 For more information and screening times, visit the Fantasporto 2015 website.
Teatro Rivoli
Praça D. João I
4000-295 Porto
Ticket Office: +351 223 392 201
Fantasmo Porto Office
Rua Aníbal Cunha, 84
Sala 1.6
4050-046 Porto
Phone: +351 222 058 819
Email: info@fantasporto.com
Tickets
■ Regular Ticket: 5€ (may be bought 24 hours in advance)
■ Buy tickets online at: Visit www.bilheteiraonline.pt
See our coverage, including list of winners, from Fantasporto 2014, Fantasporto 2013, Fantasporto 2012 and Fantasporto 2011.