The 37th FantasPorto International Fantasy and Science Fiction Film Festival is back, inviting cinephiles to discover the most recent, exciting and suspenseful films from around the world. Established and up-and-coming producers, directors and actors join together with film buffs in a celebration of the weirdest, the scariest and most fantastical movies from the last year. 33 countries are represented in the Official Selection, with most making their Porutgal theatrical debut. FantasPorto 2017 runs from 22 February to 6 March.
--------------------------------------------------
--------------------------------------------------
Opening the festival is South Korean blockbuster, The Age of Shadows (below), by director Kim Jee-woon.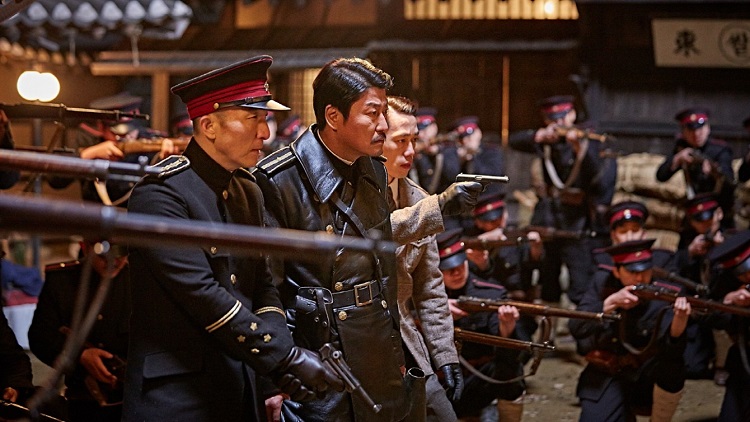 During the festival, a full slate of short- and feature- length films will roll out across themed sections, many dealing with issues of today. Some concerning regional conflicts include: wars in Albania in Bloodlands, Hungarian migrants The Citizen, the reality of Muslim women against adultery Of the Flesh; and the economic reality of Europe in the Greek film Lines.
Reflections on the sustainability of our future are offered with the Spanish science fiction ReAlive (at the top) and the British-American Division 19.
A critique on social bureaucracy is hilariously presented in A Repartição do Tempo, one of the biggest and funniest films in Brazil in the last year.
Also noteworthy for one of the world's greatest filmmakers at the moment, Korean and Fantasporto's multi-award-winning friend Kim Ki Duk, with The Net.
Fantasy films from Taiwan and Argentina are featured.  In a rare retrospective organized officially by the local Government of Taiwan, true Taiwanese Action classics, not yet seen in Portugal, should delight all who love Chinese action and adventure. As well, under the title "TerrAr-Sabores das Pampas", Argentinian films, including El Ataud Blanco (below) and El Muerto Cuenta su Historia, will provide a unique perspective on the genre.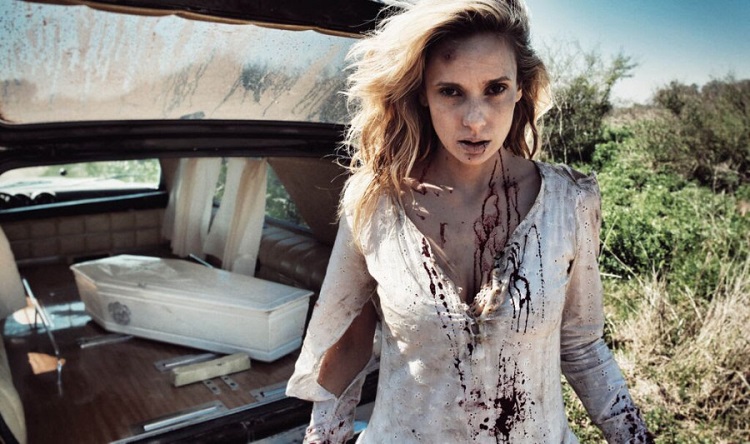 New for 2017, the "Mini Me" section is dedicated to children and pre-adolescent audiences.
As usual, special events including conferences, workshops and an exhibition by the artist Catarina Machado, are part of the program.
In addition to the screenings, tributes and retrospectives are planned throughout the festival. For more information and screening times, visit the Fantasporto website.
Teatro Rivoli
Praça D. João I
4000-295 Porto
Ticket Office: +351 223 392 201
Fantasmo Porto Office
Rua Aníbal Cunha, 84
Sala 1.6
4050-046 Porto
Phone: +351 222 058 819
Email: info@fantasporto.com
Tickets
■ Regular Ticket: 5€ (may be bought 24 hours in advance)
■ Buy tickets online at: Visit www.bilheteiraonline.pt
See our coverage, including list of winners, from Fantasporto 2016,Fantasporto 2015, Fantasporto 2014, Fantasporto 2013, Fantasporto 2012 and Fantasporto 2011.