The 38th FantasPorto International Fantasy and Science Fiction Film Festival is back, inviting cinephiles to discover the most recent, exciting and suspenseful films from around the world. Established and up-and-coming producers, directors and actors join together with film buffs in a celebration of the weirdest, the scariest and most fantastical movies from the last year. More than 65 films from no less than 25 countries will unspool, with most making their Portugal theatrical debut. FantasPorto 2018 runs from 20 February to 4 March.
--------------------------------------------------
--------------------------------------------------
Opening the festival is Spanish blockbuster, Marrowbone (below), by director Sérgio G. Sanchez.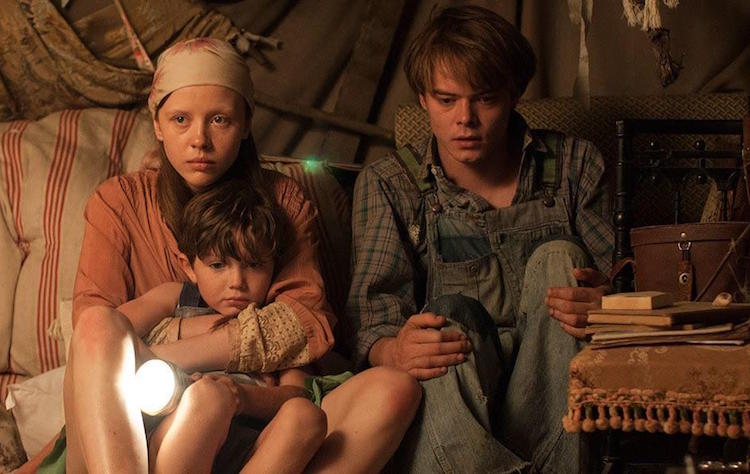 Numerous film sections are programmed, including Director's Week, Orient Express (featuring films from Asia) and Portuguese showcase. Films in official competition for the 2018 festival include:
Feature Length Films in Competition
Ruin Me – Preston DeFrancis (USA)
Living Among Us – Brian A. Metcalf (USA)
Woman in Unit 23B (Ang Nanannagal) – Prime Cruz (Philippines)
Ilawod-The Water Spirit – Dan Villegas (Philippines)
Ajin: Demi-Human – Katsuyuki Motohiro (Japan)
Les Affamés – Robin Aubert (Canada)
Still Born – Brandon Christensen (Canada)
Replace – Norbert Keil(Canada/Germany)
November – Rainer Sarnet (Estonia/Holland/Poland)
A Day – Sun-ho Cho (South Korea)
Involution – Pavel Khvaleev (Russia/Germany)
Glass Garden – Shin Su-won (South Korea)
The Child Remains – Michael Melski (Canada)
DC Superheroes VS Eagle Talon – Frogman (Japan)
The Hollow Child – Jeremy Lutter (Canada)
A Comédia Divina – Toni Venturi (Brazil)
Short Films in Competition
Reruns– Rosto (Holland/France/Belgium)
Caronte – Luís Tinoco (Spain)
Creature from the Lake – Renata Antunez, Alexis Bédué, Léa Bresciani, Amandine Canville, Maria Castro Rodriguez, Logan Cluber, Nicolas Grangeaud, Capucine Rahmoun-Swierczynski, Victor Rouxel, Orianne Siccardi, Mallaury Simoes (France)
Yemanja – Frédéric Gaudin, Marceau Leger, Tanguy Lemonnier, Patrick Martini, Diana Nikitina, Flora Silve (France)
Azdaja – The Dragon – Ivan Ramadan (Bosnia & Herzegovina)
The End of Time – Milcho Manchevski (USA/Cuba)
Sweet Water – Drew Casson (UK)
In the Dark, Dark Woods – Jason Bognacki (USA)
Merry-Go-Round – lhor Podolchak (Ukraine/Poland)
Belle à Croquer – Axel Courtière (France)
BEC – Tony Morales (Spain)
Zarr-Dos – Bart Wasem (Switzerland)
Storylines – Juan Manuel Betancourt Calero (Columbia)
Salvatore – Maarten Groen (Holland)
A.L. – Cashell Horgan (Ireland)
Closing the festival is Belgium's official selection for the foreign language category of the Oscar's, Le Fidèle (also known as Racer and the Jailbird), by director Michael R. Roskam.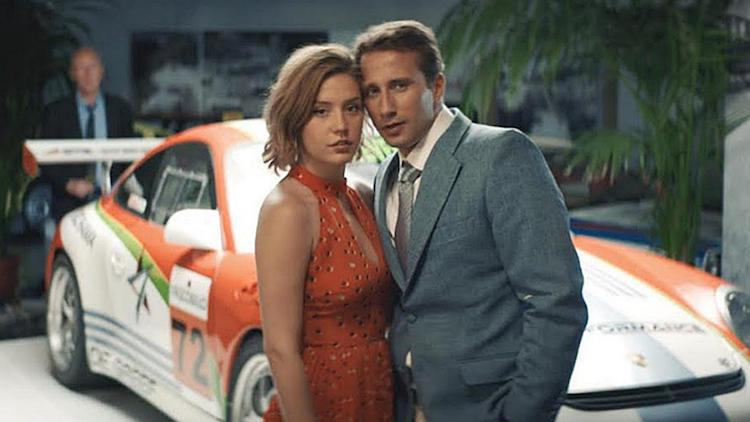 In addition to the screenings, tributes and retrospectives are planned throughout the festival. For more information and screening times, visit the Fantasporto website.
Teatro Rivoli
Praça D. João I
4000-295 Porto
Ticket Office: +351 223 392 201
Fantasmo Porto Office
Rua Aníbal Cunha, 84
Sala 1.6
4050-046 Porto
Phone: +351 222 058 819
Email: info@fantasporto.com
Tickets
■ Regular Ticket: 5€ (may be bought 24 hours in advance)