From its inception, management at Conrad Algarve set out to develop a first class hotel & resort, paying close attention to every detail and embracing the essence of Portugal. To achieve this, they called top regional and national talent when designing elegant interiors, commissioning an art collection, and providing showplace furnishings. And, when it came time to create a sophisticated and professional "look" for team members, they approached none other than Fátima Lopes.
[ad name="Conrad Banner"]
Fátima is one of Portugal's most successful fashion designers. Raised in Funchal, on the island of Madeira, young stylish Fátima quickly grew frustrated with the limited variety of clothing available. So, in 1990, she moved to Lisbon and opened her first boutique. By 1992, she had designed her first collection, and by 1994, she was showing on the runways of Paris.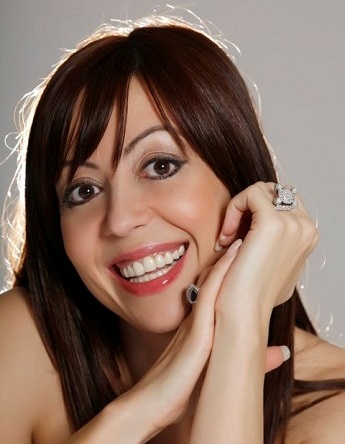 Besides women's fashions, Fátima also designs menswear, bags and shoes. She has also developed her own fragrance, "Be Mine." And, she has her own line of tapestries and crystal for the home. She even designed the uniforms for Portugal's 2006 World Cup team. Her entrepreneurial spirit has led her to create a modeling agency and reality TV series, as well as open restaurants and nightclubs.
In 2012, the Conrad Algarve presented Fátima with an interesting proposal. "I was challenged by the Conrad Group to create uniforms for their amazing project, and I immediately said 'yes,'" explains the designer.
It was an intriguing challenge as each area of the hotel needed its own look. Each function in that area required different elements. Yet, all uniforms should have a cohesive style to define the unique character of the Conrad Algarve.
"When I started this assignment, the most important achievement was to be faithful to the global image and personality of the hotel. This needed to be combined with durability and comfort. I have created for each department different designs, colors and fabrics.
For the reception and office team members, I imagined combinations of gray and cerise (a deep shade of pink).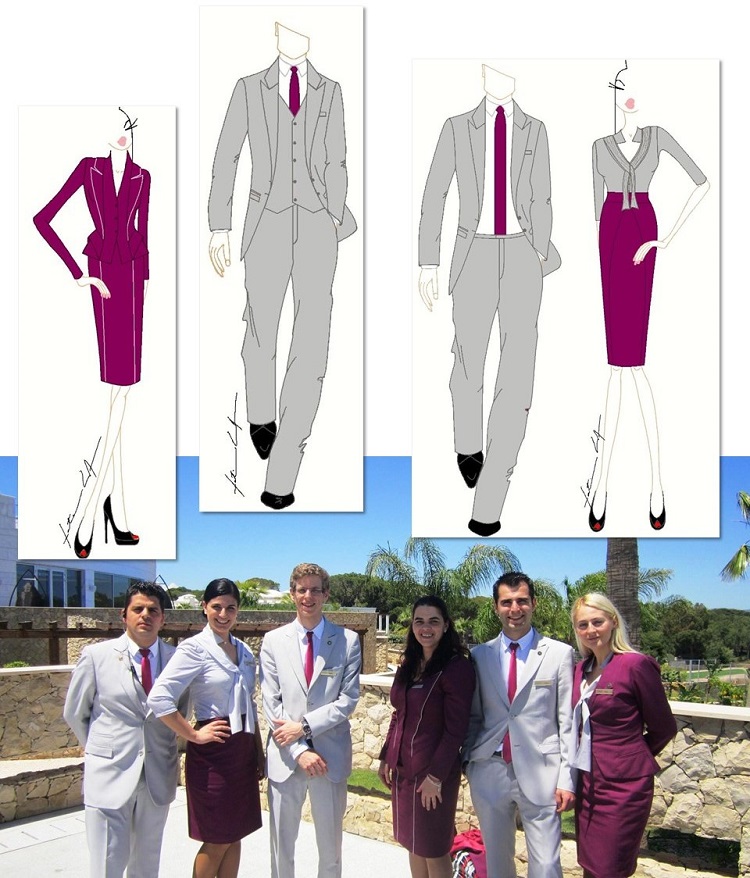 Conrad Algarve team members in uniforms representing functional areas of reception, concierge and front office.
For the restaurants: Louro in beige and white; Gusto by Heinz Beck in black/white/silver and black/white/red; and the Lago Lounge, all in black. Pool attendants are all in white.

Uniforms for Lago Lounge server and Gusto server, with Louro servers on either side of Louro hostess.
And true to form for sophisticated fashionable designs, the "Conrad Algarve Collection" debuted in a fashion show at the Grand Opening Celebration of the hotel.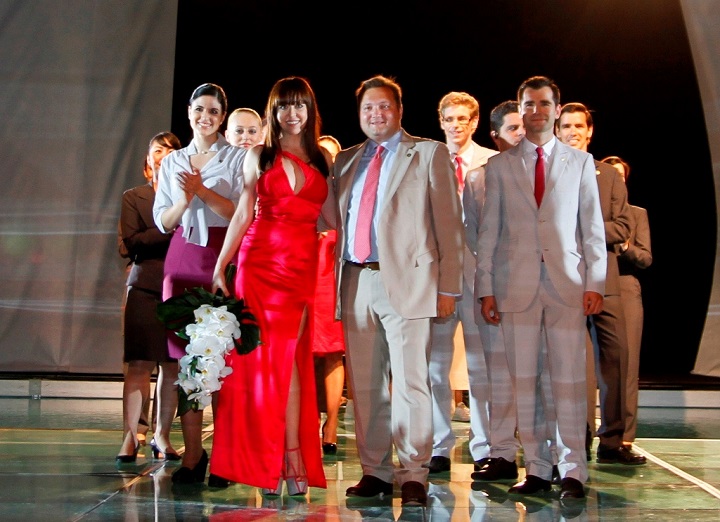 Fátima Lopes with Conrad Algarve General Manager Joachim Hartl and hotel staff, in the finale of the fashion show at Conrad Algarve Grand Opening Celebration.
When asked if it is difficult to design uniforms that are both fashionable and functional, Fátima responds, "as a professional I like to embrace challenges. This was a new one that gave me a great pleasure."
And, will she be back to the hotel soon? "The Conrad Algarve is a dream hotel," says the designer, "you will see me there very often."
To learn more about the Conrad Algarve, click here. For more information on the designer, visit the Fátima Lopes website.
Conrad Algarve
Estrada da Quinta do Lago
8135-106 Almancil
Central Algarve
Phone: +351 289 350 700
Guest Fax: +351-289 350 705
Email: conradalgarve.reservations@conradhotels.com