Summer has certainly arrived in Lisbon. June is jam-packed with performances, exhibitions, outside activities, concerts, parties and parades. Every day through 1 July a full program of celebrations is scheduled through the city. From parades to poetry readings, art exhibitions to theatre, street parties to movie screenings, there is plenty to enjoy during Festas de Lisboa 2017.
--------------------------------------------------
--------------------------------------------------
According to organizers, for the spirit of the festivals for 2017 takes inspiration from the "Europe, Africa, and America: three continents, separated by the Atlantic Ocean, but also connected by it. Inspired by this idea of ocean crossing and the meeting of shores, lands, and cultures, we propose a journey of discovery and rediscovery, in search of the traces of common experiences and imaginations…"
No doubt a highlight of the month will be the celebrations surrounding Lisbon's patron saint, Santo Antonio. On the evening of 12 June at 21:00, a grand procession is planned for Avenida da Liberdade. On the afternoon of the 13th, another procession takes place around the Sé cathedral, adding a somewhat more spiritual tone to this particular festivity.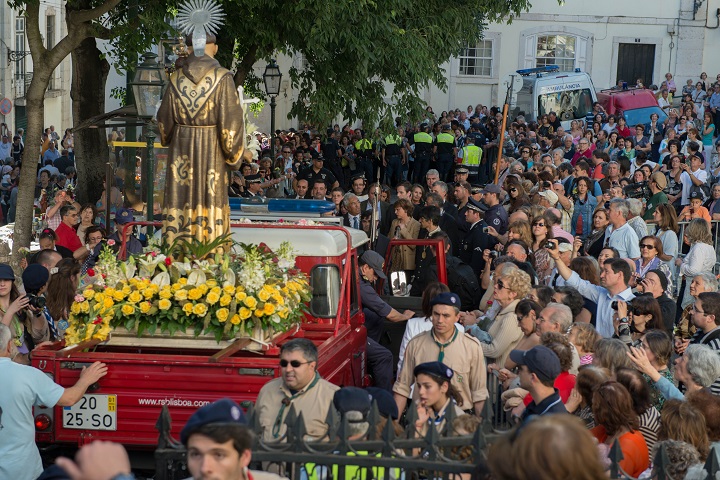 Many streets and bairros will be decorated with streamers, garlands and globes. Festivities take place at the Castelo, Alfama, Ajuda, Graca, Mouraria and Bairro Alto districts. The smell of grilled sardines, the popular summer food of the Portuguese, permeates the air.
Click here to download the full Festas de Lisboa 2017 Program (in Portuguese)
For more information and calendar of events, visit the Festas de Lisboa website.