The Festival das Artes (Festival of Arts) has become a mid-Summer tradition in Coimbra. Classical music under the stars is scheduled most evenings. And throughout the days of the events cultural events are scheduled including art exhibitions, cooking classes, stage shows, cinema screenings, lectures and children's programs. The 2014 edition of the Festival das Artes from 18 to 29 July, in and around the gardens of Quinta das Lágrimas.
————————————————–



————————————————–
"Heritage is the theme for this sixth anniversary of the festival. One of the highlights of the Festival Concert will be "Musical Heritage Coimbra," on 19 July in the historic Capelos Room at the University of Coimbra Capelos Room. The show pays tribute to the musicians of Coimbra.
Other highlights of this year's festival includes: the screening of "A Fonte dos Amores" (" The Fountain of love") by director Roger Lion, at the Monastery of Santa Clara-a-Velha; a visual art exhibition depicting "small" stories about the University of Coimbra in the Chiado building; and, the return of the Macao Chinese Orchestra.
ART
18-31 July – "Coimbra in the World," University of Coimbra, Alta e Sofia
19-31 July – "A Vanguarda Está emTi" at Centro de Artes Plásticos de Coimbra
CINEMA
18 July at 21:30 – "A Fonte dos Amores," Roger Lion (director) at Mosteiro de Santa-Clara-a-Velha
19 July at 21:30 – "Centro Histórico," Pedro Costa, Manoel de Oliveira (director) at Mosteiro de Santa-Clara-a-Velha
19 July at 21:30 – "Short: Painéis de São Vicente de Fora," Manoel de Oliveira (director) at Mosteiro de Santa-Clara-a-Velha
25 July at 18:30 – "Acto da Primavera," Manoel de Oliveira (director) at Mosteiro de Santa-Clara-a-Velha
25 July at 18:30 – "Short: As Pedras e o Tempo," Fernando Lopes (director) at Mosteiro de Santa-Clara-a-Velha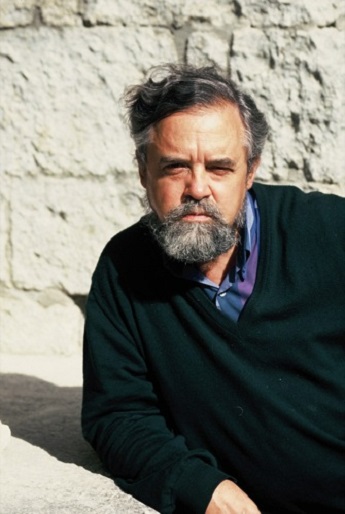 (left) Ricardo Ribeiro, (right) Mário Cláudio
EDUCATION
18-28 July at 10:00 – "Pedestrian Pathways" beginning at Entrance to Hotel Quinta das Lagrimas
19 July at 18:30 – "Coimbra by Moonlight," Edifício Quatro Elementos
20 July at 10:30 – "Coimbra Monuments & Students Experience," Edifício Quatro Elementos
21 July at 10:30 – "Exotic Music of Macau" Masterclass at Quinta das Lágrimas
22 July at 11:00 – "What Color Is Your Smile" children's Theatre at Jardins da Quinta das Lágrimas
22 July at 18:00 – "Meeting the Shadow" a conversation with Elsa Ligeiro at Jardins da Quinta das Lágrimas
23 July at 11:00 – Workshop on Painting Azulejos at Museu da Ciência
23 July at 16:00 – "History and Myth" Workshop with Mário Cláudio at Casa da Escrita
24 July at 11:00 – "What Color Is Your Smile" children's Theatre at Jardins da Quinta das Lágrimas
25 July at 11:00 – The Sea in the Mediterranean Diet at Jardins da Quinta das Lágrimas
26 July at 18:00 – Foot tour of Historic Center of Coimbra – Museu da Ciênca
28 July at 18:00 – "Meeting the Shadow" a conversation with Elsa Ligeiro at Jardins da Quinta das Lágrimas
GASTRONOMY
18 July at 20:30 – "Flavors of Douro" at Quinta das Lagrimas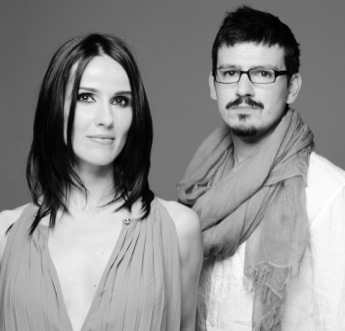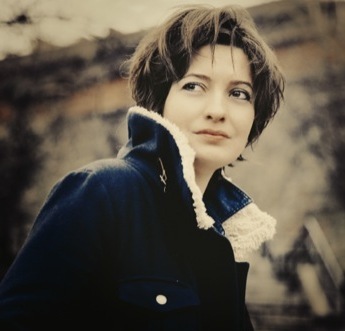 (left) Sofia Vitoria and Luis Figueiredo, (right) Natacha Kudritskaya
MUSIC
(Unless otherwise noted, location is Amphitheater Colina de Camões)
19 July at 21:30 – "Património Musical de Coimbra", Sala dos Capelos, Univeristy of Coimbra
20 July at 21:00 – "Património Sinfónico," Orquestra Metropolitana de Lisboa
21 July at 21:00 – "Património Mundial de Macau," Chinese Orchestra of Macau
22 July at 21:00 – "Coimbra and the World," Orquestra Clássica do Centro
24 July at 21:00 – "Concerto da Juventude," Conservatório de Música de Coimbra
24 July at 18:30 – "Legado Romântico," Raúl da Costa
26 July at 21:00 – "Constança Ochoa Trio," Barco Basófias – Partida: Parque Dr. Manuel Braga
26 July at 21:00 – "Danças ao Luar," pianist Natacha Kudritskaya
27 July at 18:30 – "Daniela Quental Trio" Barco Basófias – Partida: Parque Dr. Manuel Braga
27 July at 21:00 – "Património nas Mãos da Juventude," Estágio Gulkenkian Orquestra
28 July at 21:30 – "Fado: Lisboa ao Encontro de Coimbra," Ricardo Ribeiro, Luís Alcoforado, vocalists, Paulo Soares, Portuguese guitar
29 July at 21:30 – "Palavra de Mulher," Sofia Vitória & Luís Figueiredo
STAGE
23 July at 21:30 – "A Flor do Cácio" at Anfiteatro Colina de Camões
For more information, visit the Festival das Artes website.

Fundação Ines de Castro
Quinta das Lágrimas
Phone: +351 918 108 232
Email: festivaldasartes2014@gmail.com
Tickets: price range from €3.00 for films to €18.00 for concerts
Purchase at:
– Festival of the Artes, Quinta das Lagrimas – Tuesday to Sunday, 15:00-20:00
– FNAC (Coimbra) – ACC concerts
– Bookstore Almedina (Coimbra) ACC concerts