Musicians from all periods of time and from all over the world are in the Algarve for Summer 2013. Bono and BB King, Carmen Miranda and Amelia Rodrigues, even Mary Poppins and Noddy! They are appearing exclusively at Fiesa 2013. This annual Festival of Sand Sculpture takes place in the central Algarve town of Pêra until 25 October.
————————————————–



————————————————–
Every summer, cultural events organization Prosandart create a fantasy world using nothing but sand. For this 11th edition, 50 artists transform 40,000 tons of sand in a 15,00 square foot exhibition area into three-dimensional imagery. Some sculptures are 12 feet high!
Music is the theme for 2013. Famous musicians from history and pop culture will be represented, as well as other art forms such as dance, opera, circus, theater and cinema. In total, thre are 70 different scenes to experience.
The Fiesa exhibition is segmented into three distinct areas. In the center, music from the 20th and 21st centuries is celebrated. Famous musicians of blues, jazz, reggae, rock, punk, hip-hop and electronic are on display, like Amy Winehouse, Lady Gaga, Elvis and Frank Zappa.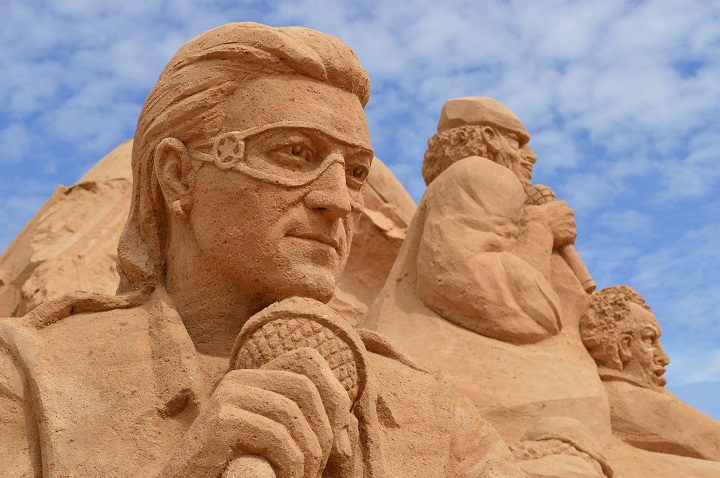 In another area, Mozart and Beethoven are the stars of music from times past. Joining them are Amalia Rodrigues, Carmen Miranda, and Compay Segundo. Here, there are also scenes from radio, depicting musical instruments and ancient gods of music.
And finally, kids will delight in a special exhibition based on children's characters, whose soundtracks have become popular, such as Noddy, Worlds Mia or Willie Wonka.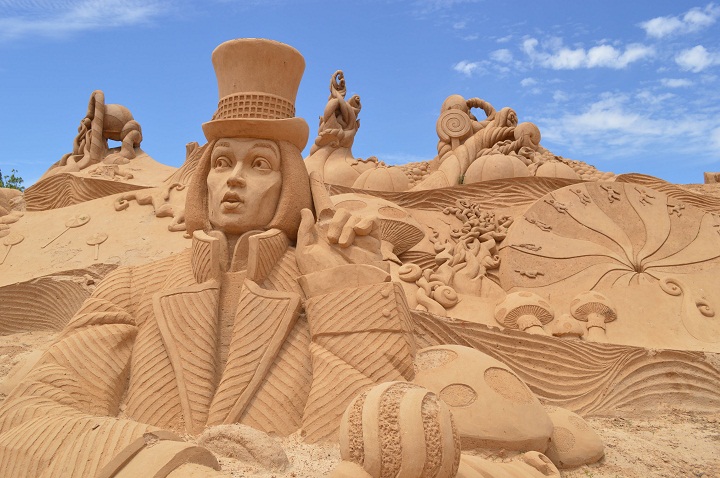 All sculptures are accompanied by explanatory texts. After sunset, Fiesa becomes illuminated providing a completely different perspective on the each of the sculptures. Also at night, guests can watch a video projection of the "making of Fiesa 2013."
For more information, visit the Fiesa 2013 website.
Fiesa Festival of Sand Sculpture 2013
On the M524 between Pêra and Algoz
Pêra
Algarve
Click here to see Fiesa 2013 on Google Maps
Reservations & Information:
Phone: +351 282 317 084
Mobile: +351 969 459 259
Email: fiesa@prosandart.com
Hours:
25 May to 27 June – 10:00 to 22:00
28 June to 15 September – 10:00 to 24:00
16 September to 25 October – 10:00 to 20:00
Tickets:
Kids up to age 5: Free.
Kids from 6 to 12 Years: € 4.50
Adults: € 9:00
Adults over 65 years: 15% discount